Celebrities lean into digital health investments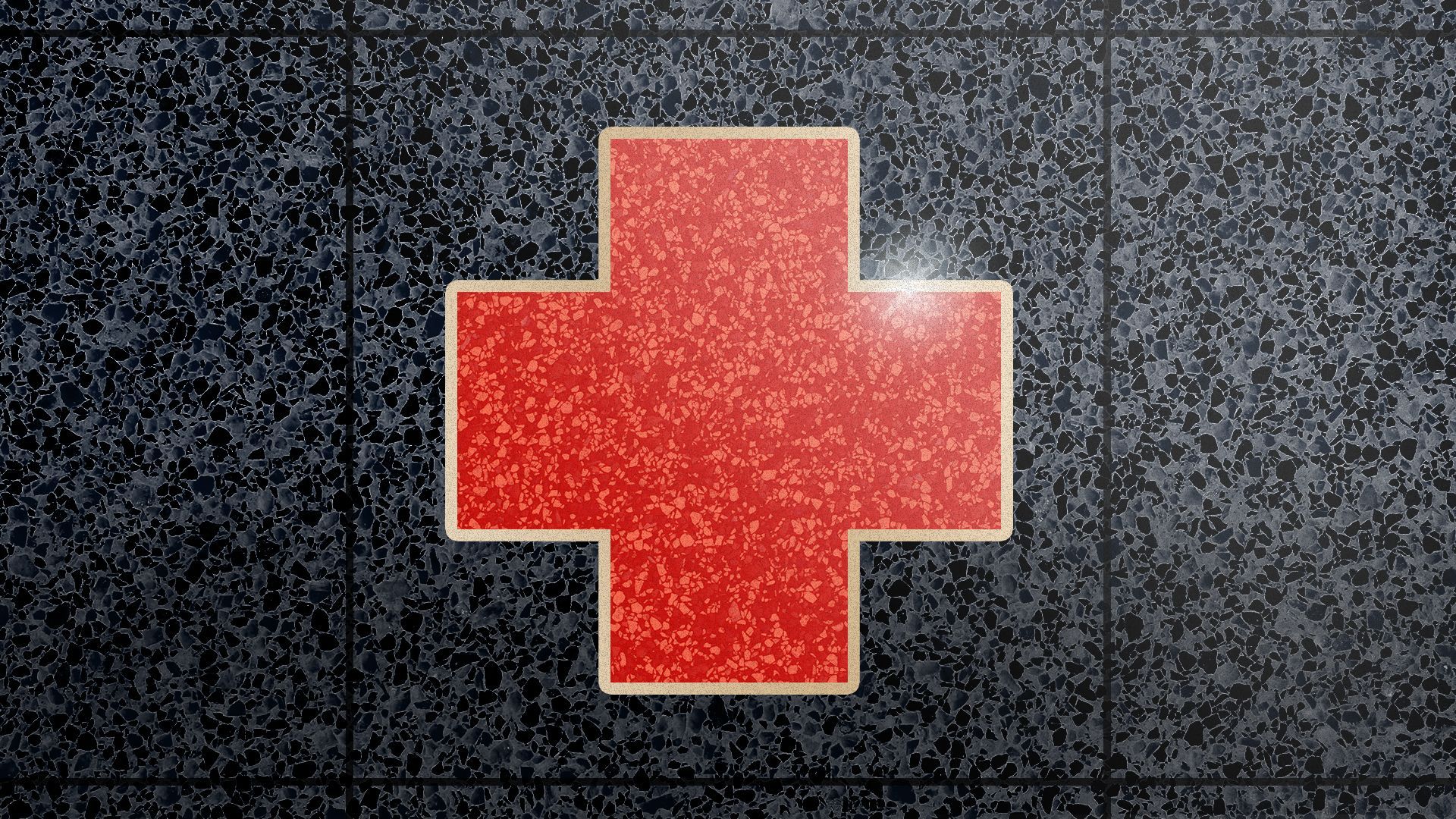 A casual Zoom call with some doctor friends in the early days of the pandemic put retired tennis major champion Andy Roddick on an unlikely path charting the fortunes of a firm that uses telehealth to diagnose sports injuries.
Why it matters: The company Roddick founded, called ViewFi, is evidence of how high-profile athletes and other celebrities are investing in, and sometimes helping run, digital health care companies.
Roddick, soccer's Megan Rapinoe and Minnesota Vikings linebacker Eric Kendricks, among others, aren't just lending their names to buzzy-sounding ventures for a paycheck but are taking meetings, sizing up the competition and putting their fortunes on the line.
In the process, they're adding some spark to a sector that's been battered by higher interest rates and a dropoff in deals.
What they're saying: "The general assumption most of the public makes is that these are people who are highly attuned to their bodies," said Bryant University communications professor Christopher Morse, who's tracked the trend.
"Particularly if they have personal experiences, it makes them extremely strong figureheads or kind of focal points for the public."
Details: Roddick's socializing during COVID lockdowns prompted a serious question about how an average person might get the kind of care he got while stalking the courts at Wimbledon, the U.S. Open and other tournaments.
"I asked the loaded question that I didn't know would turn into this: 'Is there actually a way to diagnose, at scale, musculoskeletal injuries?" Roddick told Axios.
He said also wanted to know if it would improve the patient experience and save money. "The answers were? Yes," said Roddick, who was among dozens of speakers this week at HLTH, an annual conference for digital health companies in Las Vegas.
Working with CEO Michael Williamson, chief product officer Chris Chesowsky, and chief medical officers Chris Dodson and Josh Dines, the team had an AI-driven virtual diagnostic system with a group of doctors ready for launch within a year, he said.
In June, the company announced a partnership with employee health care navigation unicorn Transcarent, led by serial entrepreneur Glen Tullman.
"He actually took us seriously," Roddick said. "He's like, 'What is a tennis guy doing in health care? But those conversations led to a great partnership."
Roddick has since opined on the fragmented state of telehealth regulation and obstacles to delivering care across state lines.
The big picture: Roddick is a bit of a rarity in starting his own company. But other active and retired athletes have thrown their cash and star power into digital health startups.
Women's World Cup winner Rapinoe invested in behavioral health startup Real and is an adviser to company founder and CEO Ariela Safira. The Vikings' Kendricks and actress Gwyneth Paltrow are also investors in Real, which has raised $53 million.
Ōura, the smart ring that tracks sleep and physical activity and is valued at $2.55 billion, attracted the likes of former NBA stars Shaquille O'Neal and Manu Ginobili, as well as cycling's Lance Armstrong.
Football legend Joe Montana backed men's health platform Hone Health and telehealth pharmacy Truepill.
Zoom in: One of the most prominent examples of digital health investing is tennis legend Serena Williams, who launched her own venture capital fund Serena Ventures in 2017. She served as an angel investor in 60 companies before raising a $111 million inaugural fund last year.
The fund was an early backer of the digital weight-loss company Noom, as well as maternal health company Mahmee, at-home cervical cancer screening company Teal Health, primary care startup Juno Medical and inclusive medicine company Hued, among others.
She's intimately involved in the business, founding general partner at Serena Ventures Alison Rapaport Stillman told HBS Alumni Bulletin in 2020.
"Serena isn't a micromanager, but she knows every company in the portfolio, and we talk all the time," Stillman told the Bulletin. "She can get an amazing read on a person and see the big picture really quickly."
The intrigue: It's not just athletes taking notice of digital health.
Women's health company Maven, valued at $1.35 billion, has backing from Oprah Winfrey, Mindy Kaling, Reese Witherspoon and Natalie Portman.
Paltrow, who has been raising her own venture capital fund, joined Drew Barrymore, Cameron Diaz and former soccer star Abby Wambach as angel investors in a $28.5 million funding round for telehealth menopause company Evernow.
Jared Leto and Jessica Alba are investors in mental health company Headspace, valued at $3 billion.
The bottom line: It's becoming more common to put skin in the game and a natural fit for athletes who bring a sense of competition, Roddick said.
"The whole dynamic is a shift for athletes from being a paid endorser where 'I hold up a pair of shoes and then all of a sudden you pay me X' to an actual equity member," said Roddick, who is also co-founder of a real estate investment company and a bourbon brand.
Many athletes are also working with some "insane contracts" that allow plenty of cash to burn while having social channels to connect more directly with brands, Roddick said.
"I think they're leveraging what they have a little bit better," Roddick said. "That kind of world has opened up a little bit more."
Go deeper