Telehealth companies, trends and funding rounds to watch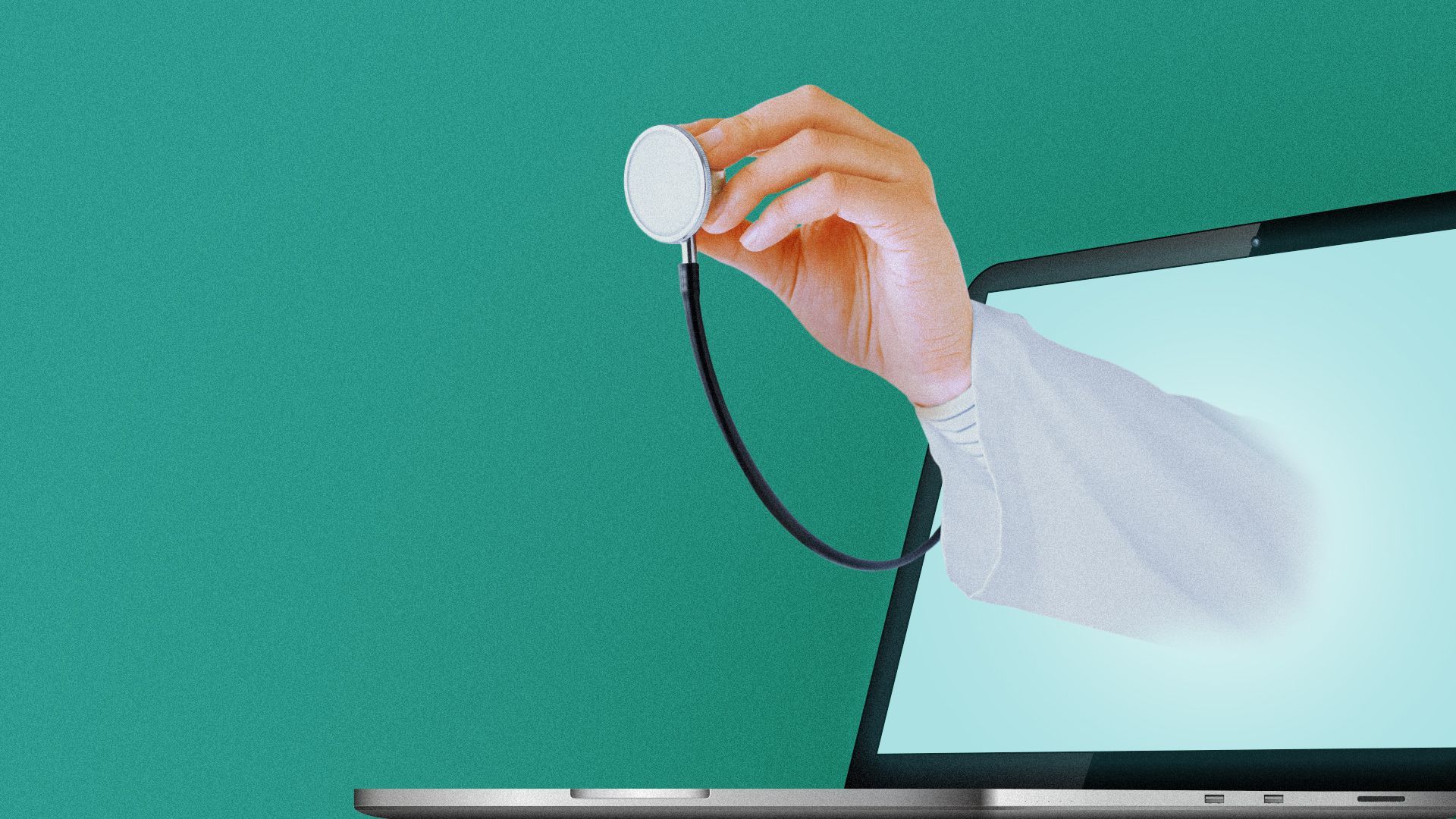 Telehealth has cemented itself as a permanent fixture in the U.S. healthcare industry despite a marked decline in usage since the height of the COVID-19 pandemic.
Why it matters: This shift has led to the emergence of remote-first telehealth companies seeping into services beyond basic doctor's visits.
Corporations like Amazon, Walmart and CVS have shaped the healthcare system in recent years with a series of acquisitions and partnerships that largely focus on virtual care and health tech. These events have investors watching potential exit opportunities, as well as new competition.
Between the lines: Higher margins and a stickier customer base are fueling a shift in digital health from direct-to-consumer operations to business-to-business approaches, per a recent PitchBook report, Axios' Erin Brodwin reported.
B2B-focused health tech companies court a variety of businesses, from health systems and payers to employers and researchers, but PitchBook analysts characterize the health system channel as "the least competitive with the most room to grow."
What's next: The bulk of telehealth regulation is handled at the state level, and rules related to medication prescriptions and insurance reimbursement remain varied. Federal legislation easing the regulation of telehealth is temporary, and its provisions will disappear at the end of 2024.
Yes, but: Telehealth has provided patients with better access to care and 94% of patients who have had a telehealth encounter want to continue to have access to telehealth in the future. Areas that are underserved, due to issues like remote locations or poverty, have benefited from telehealth access.
While telehealth's future remains uncertain, companies continue to develop and receive funding for telehealth-related services. Health tech remains the fastest growing vertical within the health care sector.
Recent funding trends in the telehealth industry include:
Go deeper: View our latest coverage on everything shaping the health tech industry across VC, PE and M&A.
Go deeper