New York wants to be AI's world capital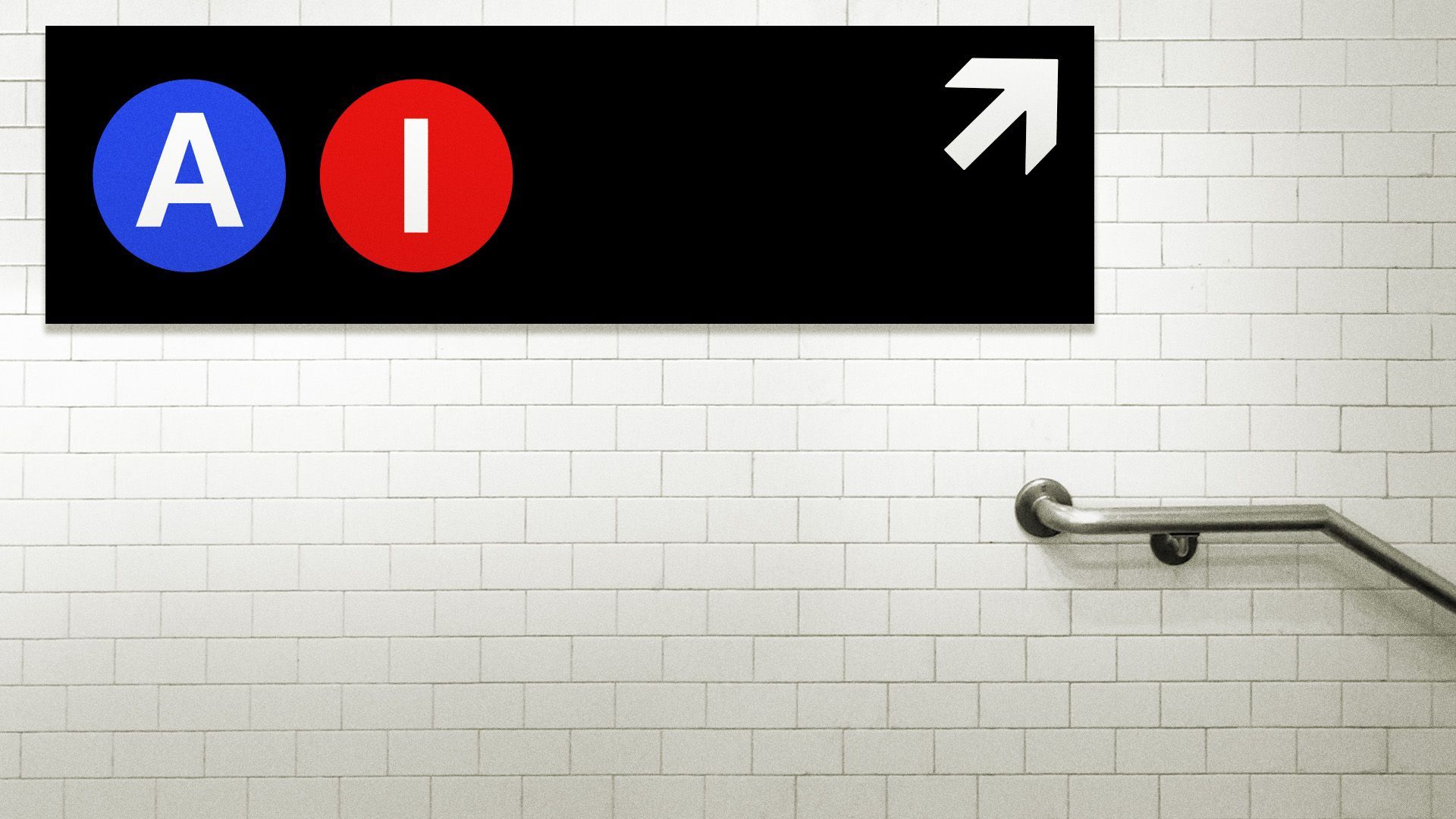 New York-based tech firms and investors see the advent of AI as the latest opportunity to try to unseat the Bay Area as tech's global capital.
What's happening: To achieve its potential, the generative AI industry must win adoption in key industries concentrated in the New York area — finance, communications and media, law and medicine.
Driving the news: New York will become an AI showcase next week as the city hosts a 370-event "Tech Week" beginning Oct. 16, coordinated by venture capital firm Andreessen Horowitz.
What they're saying: "With something as big as generative AI, companies feel the need to talk to customers more," said Asana's chief information officer, Saket Srivastava.
Julie Samuels, president and executive director of Tech:NYC, said founders flock to the city because "it's the best place to apply, monetize and scale the transformational AI tech they've built."
"The West Coast is where your friends are, but the East Coast is where your customers are," Adrian McDermott, chief technology officer at Zendesk, told Axios.
The big picture: A growing number of tech companies are opening and expanding offices and hosting major events in New York.
The intrigue: Even Amazon is having a New York revival — expanding into an iconic 600,000 square foot Fifth Avenue building, four years after nixing a second headquarters in the city amid a pressure campaign led by freshman Rep. Alexandria Ocasio-Cortez (D-N.Y.).
Yes, but: In Silicon Valley, every week is tech week. The Bay Area remains far ahead of New York as a hub for tech employment, startups and investment.
To the extent that the pandemic fed an exodus out of the Bay Area, New York isn't the only region to benefit — Austin, Seattle, Toronto and Vancouver have also seen their own AI booms.
By the numbers: New York City has around 370,000 tech jobs, outranking its finance sector, per a 2022 study commissioned by Tech:NYC and Google.
The bottom line: "You can build AI in San Francisco, but if you want to do any kind of deal or partnership with another industry, you need to be in New York," Daire Hickey, managing partner at 150Bond and a co-founder of Web Summit, told Axios.
Go deeper