AI threatens to dethrone the 4-year college degree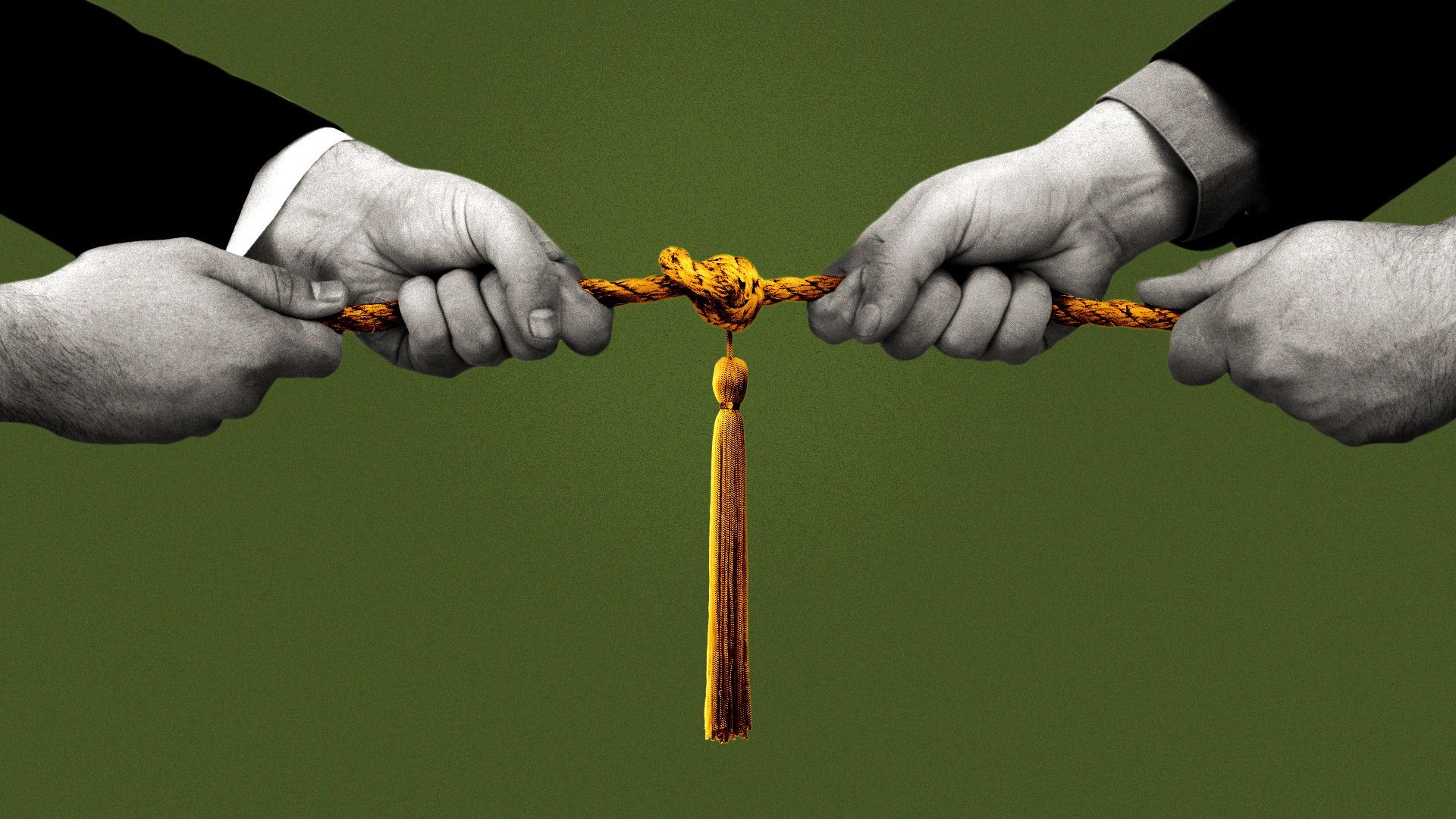 AI is transforming job hunting and skill development — threatening to relegate four-year college degrees to the category of merely nice-to-have on your CV.
The big picture: In AI-driven workplaces, employers will need to treat up-skilling investments as a "critical priority" rather than a perk, per a pitch LinkedIn executives made to 2,000 of the nation's top recruiters this week in New York City.
Why it matters: Less than 4 in 10 Americans hold a bachelor's degree — but this group dominates America's decision-making class.
Recruiters depend on LinkedIn to do their jobs, and the company's wake-up call on degrees is based on data from workers at 63 million organizations.
Driving the news: LinkedIn released a slew of new AI product features this week, including:
Be smart: Even if you're not changing jobs often, whatever job you're in will likely be changing around you, impacting the value of your degree.
Those evolving jobs will come to be seen as a collection of skills and tasks, with more focus on "human and people-oriented skills" as drudge work and certain knowledge tasks get automated, LinkedIn CEO Ryan Roslansky told the Talent Connect Summit.
72% of American executives surveyed by LinkedIn said soft skills are more valuable to their organization than AI skills.
What they're saying: "AI's going to make it virtually impossible for a one-off moment of learning [like a degree] to last an entire career," Roslansky said.
Campaigners against elitism in workplaces see opportunity in AI: "Over credentialing a job that doesn't need a four-year degree is a mistake. You pay a degree premium and miss out on good candidates," Gerald Chertavian, founder and CEO of YearUp, a non-profit, said.
Why would you ignore "more than half the population's skill set?" when recruiting, asked Byron Auguste, CEO and co-founder of Opportunity @ Work.
Yes, but: As of 2021, there was a growing earnings gap between those with a four-year degree and those without and the unemployment rate for college graduates was still lower than that of Americans without degrees, per Pew Research.
Go deeper