Governments become major target in online Israel-Hamas information war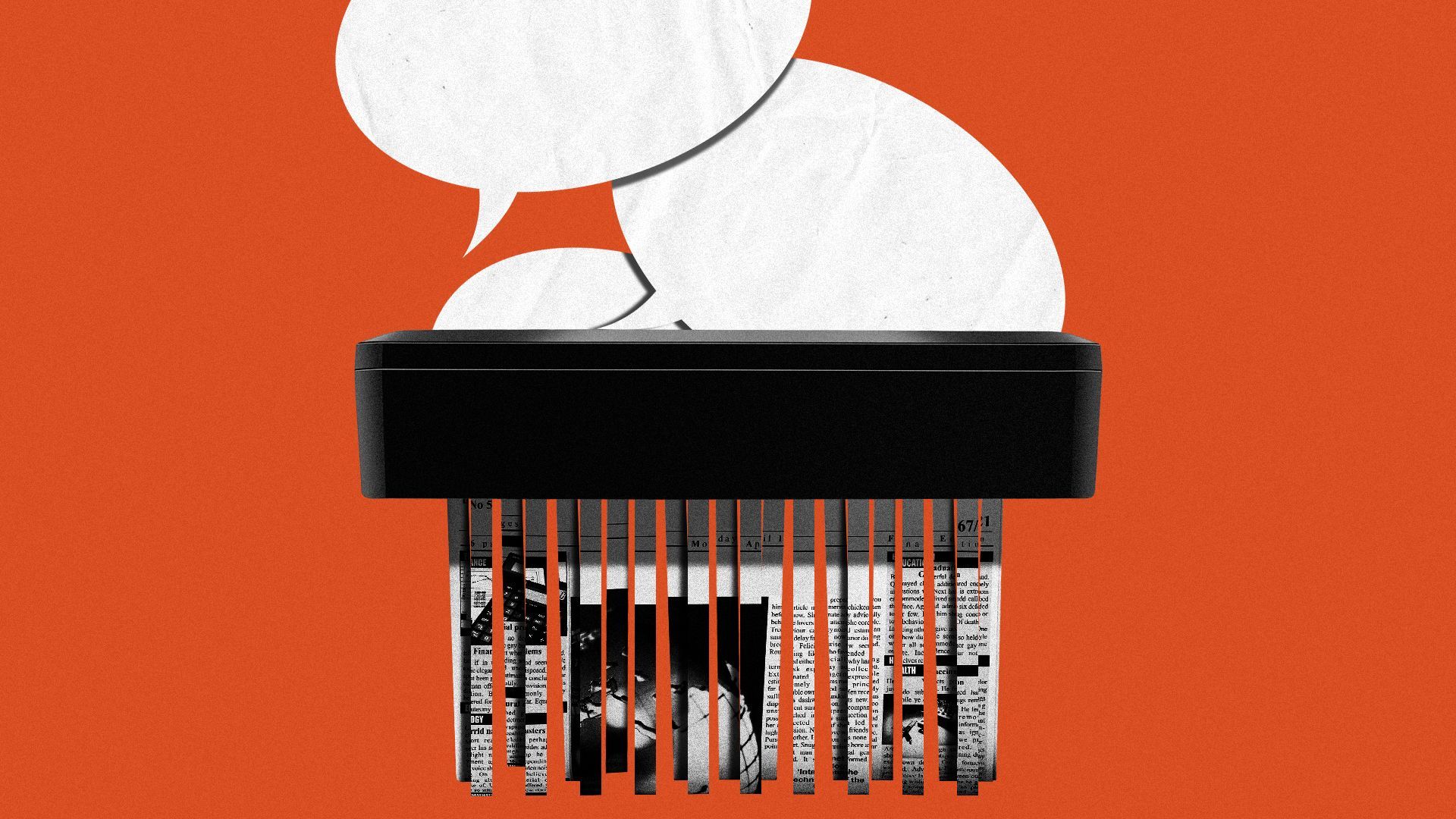 A slew of fake diplomatic responses circulating online about the war between Hamas and Israel are amplifying political divisions globally.
Why it matters: Mis- and disinformation about reactions to the conflict from governments could complicate actual efforts by world leaders to respond.
Of note: Misinformation refers to false or misleading information being circulated unintentionally, often by everyday people online. Disinformation is posted intentionally by bad actors with the goal of creating confusion or sowing discord.
Driving the news: In the immediate aftermath of Hamas' weekend attack on Israel, a document that had been altered to make it look like the White House designated $8 billion in U.S. aid for Israel began to circulate online.
Posts about the fake document and the aid have racked up hundreds of thousands of of impressions, many from users criticizing "Zionist-funded politicians" who are ignoring domestic problems at home.
The White House is currently trying to get Congress to approve emergency funding for military assistance for Israel, Axios' Barak Ravid reports.
Between the lines: That false narrative is being compounded by another false rumor related to $6 billion in frozen Iranian oil assets that the Biden administration recently approved to be transferred to Iran in exchange for five American hostages.
Secretary of State Antony Blinken disputed rumors that any of that funding was used to support Hamas' attacks.
The U.S. embassy in Beirut, Lebanon, was also forced to debunk false claims online that the embassy had evacuated, amid concerns that Hezbollah, an Iran-backed militant group in Lebanon, will join the war.
While big majorities of both parties in Congress remain mostly unified in their support for Israel, misinformation about responses from key political figures is also spreading, including a doctored video of Donald Trump responding to the conflict saying, "Israel must be wiped off the face of the earth."
Around the world, false reports about diplomatic responses to the war are being created simply by taking previous comments from world leaders out of context — or posting their words with misleading English subtitles.
Videos are going viral that use false English captions appearing to show Russian President Vladimir Putin "warning America" that Russia will help Palestine in this conflict. But the footage is actually from a press conference Putin gave about Ukraine 10 months ago.
A video with misleading captions that's gone viral online appears to show Turkish President Recep Tayyip Erdoğan saying Turkey "will defend Palestine at any price." Erdoğan never made such a statement.
While Turkey has backed Palestinians in the past, the video misleadingly suggests Turkey is ready to get involved in the new war directly — while in fact Erdoğan has said he wants to help mediate the situation.
Between the lines: Iran's involvement in the war has been a key subject of misinformation, given its history of funding Hamas.
Reuters' digital verification editor Stephanie Burnett said her team has seen old footage of military planes "used to claim as proof that Iran had headed into the war."
Conflicting reports from established news organizations, including The New York Times and The Wall Street Journal, about the extent to which Iranian officials were directly involved in planning the attack has left an opening for falsehoods to spread.
Zoom in: False or misleading reports about popular response to news of the conflict around Gaza have also multiplied.
"We've seen lots of miscaptioned imagery that falsely describes showing rallies in support of Israel or Gaza, as well as images from video games to suggest one side's military might over the other," Burnett said.
The big picture: Many of the accounts spreading falsehoods about the diplomatic responses from world leaders are "verified" customers of X — meaning they've paid to subscribe.
CNN's open-source intelligence team editor Gianluca Mezzofiore said mis- and disinformation circulating on X is not only worse than during the onset of the war in Ukraine but at a level "I've never seen before."
Verified accounts on X, he said, "give people the illusion that they're receiving real information" — and the scale of the effort is so great that "we can only assume they're doing it on purpose."
What to watch: The involvement of regional militant and terrorist groups in the war is becoming a bigger misinformation target as the conflict drags on.
Old videos and photos from Hezbollah attacks are being posted as new, Burnett said. "Similar look and feel to Hamas makes it hard to distinguish," she noted.
Go deeper