Scoop: UAE warns Syria's Assad not to get involved in Hamas-Israel war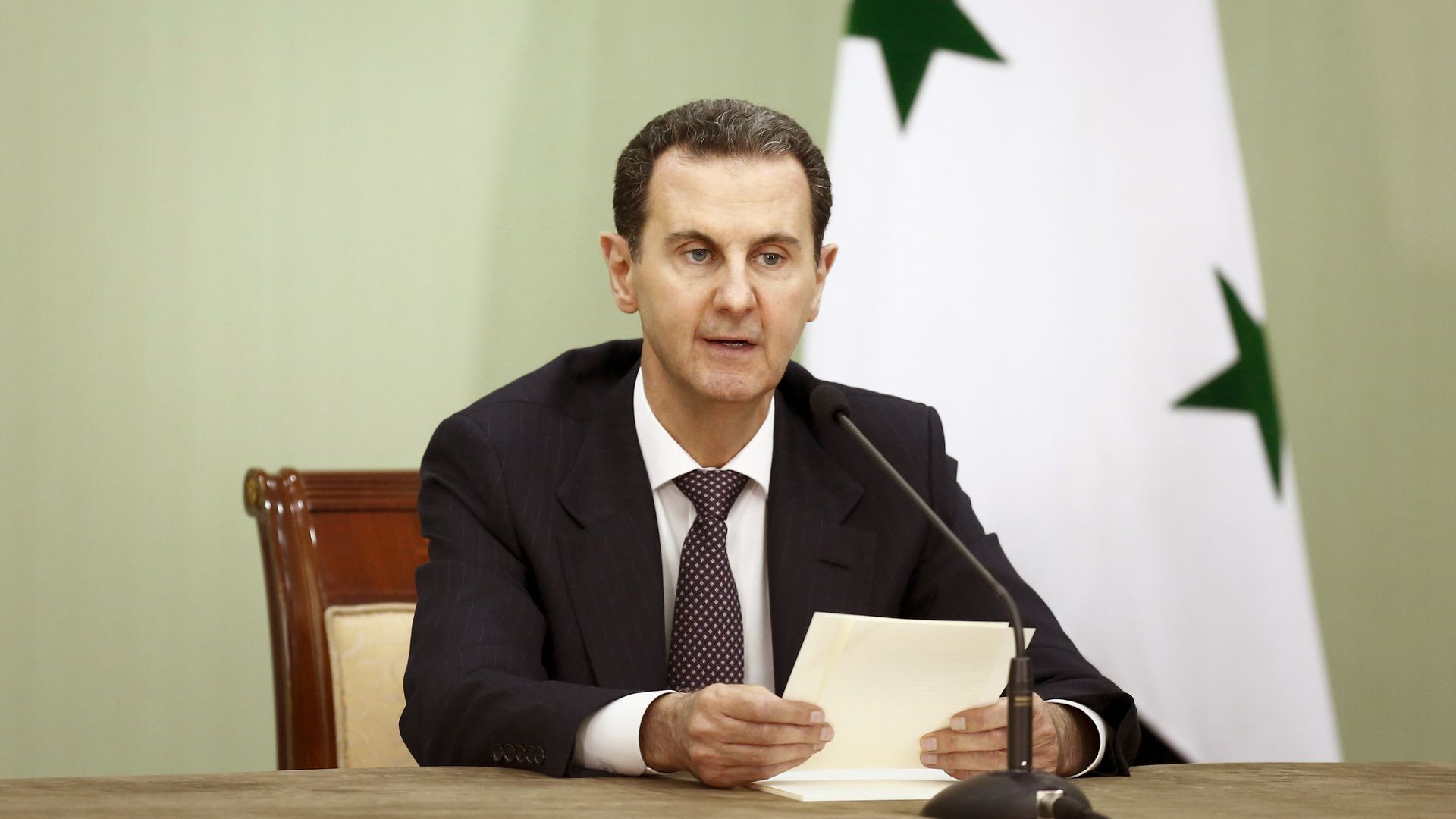 The United Arab Emirates has warned the Assad regime in Syria not to intervene in the Hamas-Israel war or to allow attacks on Israel from Syrian soil, according to two sources briefed on the Emirati diplomatic effort.
Why it matters: Several countries, including the U.S., are highly concerned the war could spill over to Lebanon or Syria and escalate to a regional conflict.
"[T]his is not a moment for any party hostile to Israel to exploit these attacks to seek advantage," the leaders of France, Germany, Italy, the United Kingdom and the U.S. said in joint statement on Monday.
Behind the scenes: The Emiratis, who last year normalized their relationship with Syria and invited Syrian President Bashar al-Assad to visit Abu Dhabi, have more influence on the Syrian government than most Arab countries in the region.
The UAE also has a close relationship with Israel after the countries signed a peace treaty in 2020 as part of the Trump-brokered Abraham Accords.
Emirati officials have sent their messages to high-level Syrian officials and briefed the Biden administration about their communication with the Syrians, according to the two sources.
An Emirati official said he would not discuss private diplomatic conversations. The Syrian mission to the UN did not immediately respond to a request for comment.
State of play: On Monday, fighting broke out on the Israel-Lebanon border.
Several Palestinian Islamic Jihad gunmen infiltrated Israel from Lebanon. Two of them were killed in the firefight. Several Israeli soldiers were wounded.
Hezbollah quickly claimed it wasn't part of the cross-border attack and shortly after the Islamic Jihad claimed responsibility for it.
Israel retaliated by attacking Hezbollah positions in southern Lebanon killing at least five members of the organization.
Hezbollah responded by launching rockets at Israeli military outposts on the border.
The Israeli military called on Israeli civilians in villages and towns close to the border to evacuate and those who stayed were instructed to enter bomb shelters.
Go deeper