Taboola expects its 30-year Yahoo deal, now live, to boost annual revenue by $1B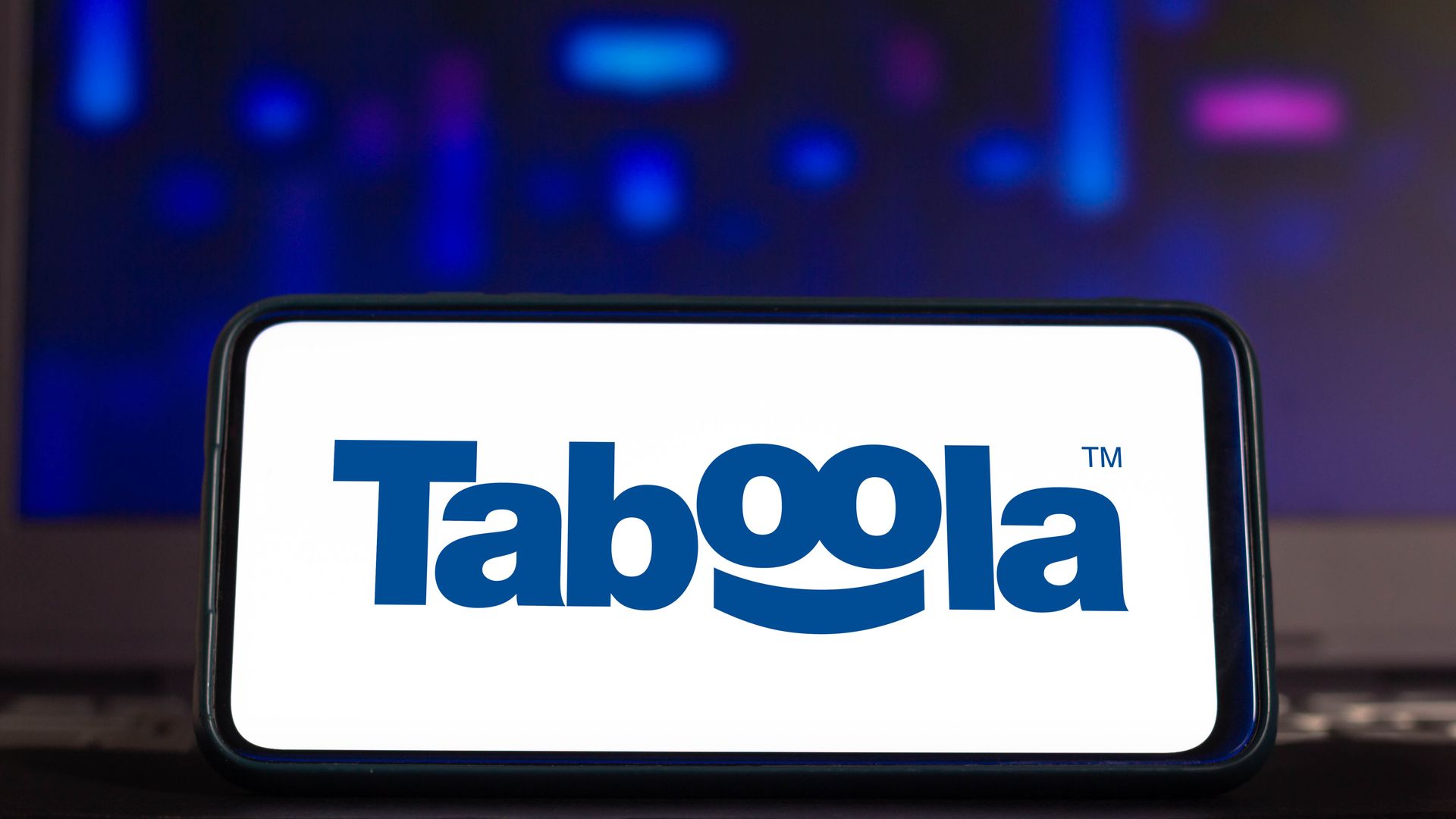 Ad tech giant Taboola and Yahoo's exclusive 30-year native advertising deal, announced last year, is now live, Taboola CEO Adam Singolda told Axios.
Why it matters: The deal increases Taboola's annual top line by roughly $1 billion, Singolda said, and Yahoo expects it to make its native ad placements more competitive.
Details: The deal makes Yahoo's native ad units across all of its digital properties available for advertisers to buy through Taboola. (Yahoo will still manage sales of its own display ads.)
For context, Yahoo is the fifth-largest digital property by reach, according to data from Comscore, falling only behind Google, Microsoft, Meta and Amazon.
That scale drives the revenue opportunity for Taboola. Singolda said Yahoo is now the biggest publishing partner "by far" out of Taboola's 9000+ publishing partners.
The deal also makes it easier for advertisers to target ads without cookies. The two firms will leverage the scale of their combine sets of anonymized consumer data to create contextual segments for ad-targeting — things like "pet lovers" or "food junkies."
Be smart: Earlier this year, Yahoo shut down its native advertising platform, called Gemini, in favor of a deal with Taboola.
Doing so will enable Yahoo to increase the number of advertisers competing for ad placements on its properties by a factor of 8, Yahoo CEO Jim Lanzone told Axios earlier this year.
Beginning today, all of Yahoo's clients that previously bought native ads through Yahoo are now becoming Taboola's clients — marking a massive increase in Taboola's advertising client base virtually overnight.
Between the lines: While Yahoo is privately owned, public shareholders of Taboola have been very supportive of the agreement. Shares in Taboola spiked on the announcement of the deal in January, and again following the kickoff of the partnership Wednesday morning.
Asked why the two firms decided on such a long deal, Singolda said it allows the two firms to create a more reliable, trusted partnership where both parties can innovate long term "in a bigger way."
"We're not a vendor to Yahoo and Yahoo was not just a client to us. So in terms of innovation, I think it basically opens it up to bigger dreams."
Of note: The deal also gives Yahoo a 25% stake in Taboola, justifying the revenue opportunity that Yahoo is exclusively handing to the firm.
Yahoo's chief revenue officer Elizabeth Herbst-Brady said in a statement Wednesday that the collaboration "sets us apart in the market."
The big picture: Most people know Taboola and its rival Outbrain as the firms responsible for placing "chumbox" ads at the bottom of many news stories online.
Those ads drive billions of millions of dollars of incremental revenue for publishers, without them having to allocate too much of their own sales resources.
Singolda says he is bullish on Taboola's future, because he thinks those native ad placements will become a bigger portion of what drives revenue for most publishers — and Taboola uniquely has the scale to be able to target them well.
"With this partnership, as we ramp up, we're basically the size of X or the size of Pinterest," he said. (Pinterest, for reference, earned $2.8 billion in top line revenue last year.)
Go deeper