Interim GOP speaker orders Pelosi and Hoyer out of Capitol offices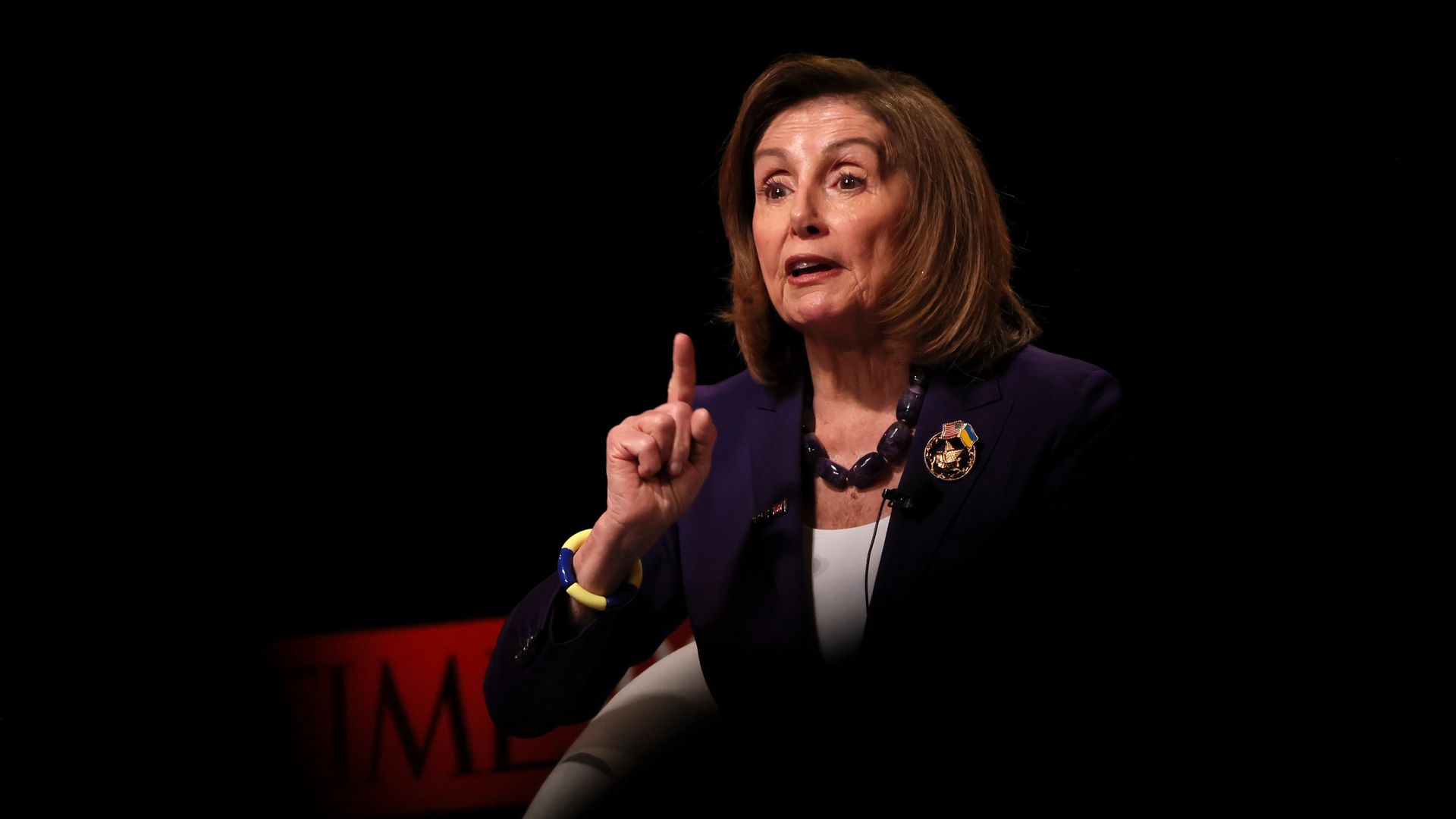 Former House Speaker Nancy Pelosi (D-Calif.) and former Democratic Leader Steny Hoyer (D-Md.) were ordered to move out of their hideaway offices in the Capitol on Tuesday.
Why it matters: Rep. Patrick McHenry (R-N.C.) gave the order after he became speaker pro tempore Tuesday. Pelosi blasted it as a "sharp departure from tradition."
Driving the news: House Administration Committee GOP aides said McHenry "is going to re-assign" the offices, per an email sent about 90 minutes after now-former Speaker Kevin McCarthy (R-Calif.) was removed and McHenry became acting speaker.
The email asked Pelosi's staff to "vacate the space tomorrow" at which point the locks to the office will be changed, according to a copy viewed by Axios.
Pelosi was in San Francisco on Tuesday for the funeral of the late Sen. Dianne Feinstein (D-Calif.) — thus missing the vote on removing McCarthy.
Staffers from House Minority Leader Hakeem Jeffries' (D-N.Y.) office volunteered to help make the move, according to Pelosi's office.
Hoyer's office confirmed to Axios that he was also ordered to vacate his Capitol office.
What she's saying: "With all of the important decisions that the new Republican Leadership must address, which we are all eagerly awaiting, one of the first actions taken by the new Speaker Pro Tempore was to order me to immediately vacate my office in the Capitol," Pelosi said in a statement.
"This eviction is a sharp departure from tradition. As Speaker, I gave former Speaker Hastert a significantly larger suite of offices for as long as he wished."
Representatives for McHenry and the House Administration Committee did not immediately respond to requests for comment.
Go deeper: Who could be the next House speaker after Kevin McCarthy's ouster
Editor's note: This story was updated with new reporting.
Go deeper