House bipartisan caucus risks collapse after McCarthy ouster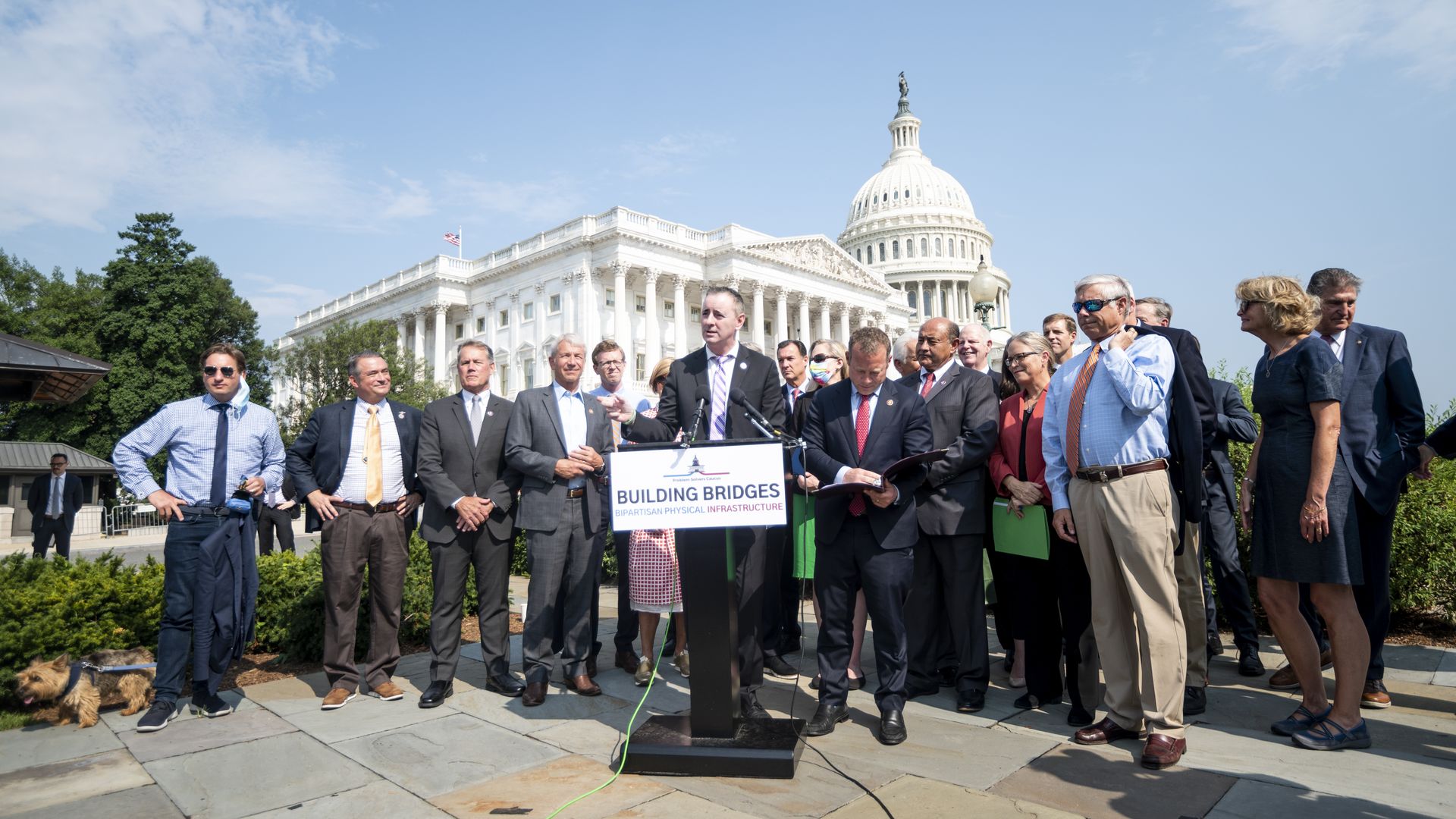 Republicans in the Problem Solvers Caucus are weighing quitting the bipartisan group after Democrats opted against helping former Speaker Kevin McCarthy (R-Calif.) keep his leadership position on Tuesday.
Why it matters: GOP members in the group are furious at their Democratic colleagues who voted to remove McCarthy. The Republicans say he was punished for "doing the right thing" after advancing a stopgap funding bill on a bipartisan basis.
Frustrated members said that Democrats in the group, which is aimed at finding bipartisan solutions, sparked chaos for political gain despite many Republicans in the group having faced primaries for crossing the aisle and taking difficult votes.
A draft letter obtained by Axios took aim at Democrats for siding with "Gaetz and a single digit number of chaos agents in the Republican Conference."
"It is unfortunate, for America and the institution of Congress, that Democrats in PSC chose not to risk the smallest amount of political capital or show the minimal courage necessary to merely vote against the Motion to Vacate. Instead, they voted for the chaos and now hope to benefit politically from it," the draft memo said.
Some moderate Democrats previously indicated a willingness to save McCarthy amid conservative Rep. Matt Gaetz's (R-Fla.) threats to file a motion to remove him over passing a short-term funding bill, but ultimately opted to side with Democratic leadership's decision to let the California Republican fail.
What they're saying: GOP members said that the move dissolved trust and undermined their ability to come together.
"Some Republican members are actively discussing leaving problem solvers en masse," one lawmaker said.
"The fundamental purpose of PSC is to find solutions within a bipartisan group through trust. If we can't find consensus without including others outside the caucus, what's the purpose?" another lawmaker told Axios.
"To continue to participate in the Caucus would be to allow it to have the bipartisan credibility it lacks. It is with immense regret that we make this decision, but we believe it is wholly necessary given the circumstances we find ourselves in and the decisions made by PSC's Democrat members," the draft letter stated.
The big picture: The discussions of leaving the group highlight the increasing difficulties for parties to come together in a heated political climate.
Go deeper: GOP tensions explode after McCarthy bows out of speaker race
Go deeper