Conservative judge rejects pharma argument against Medicare negotiations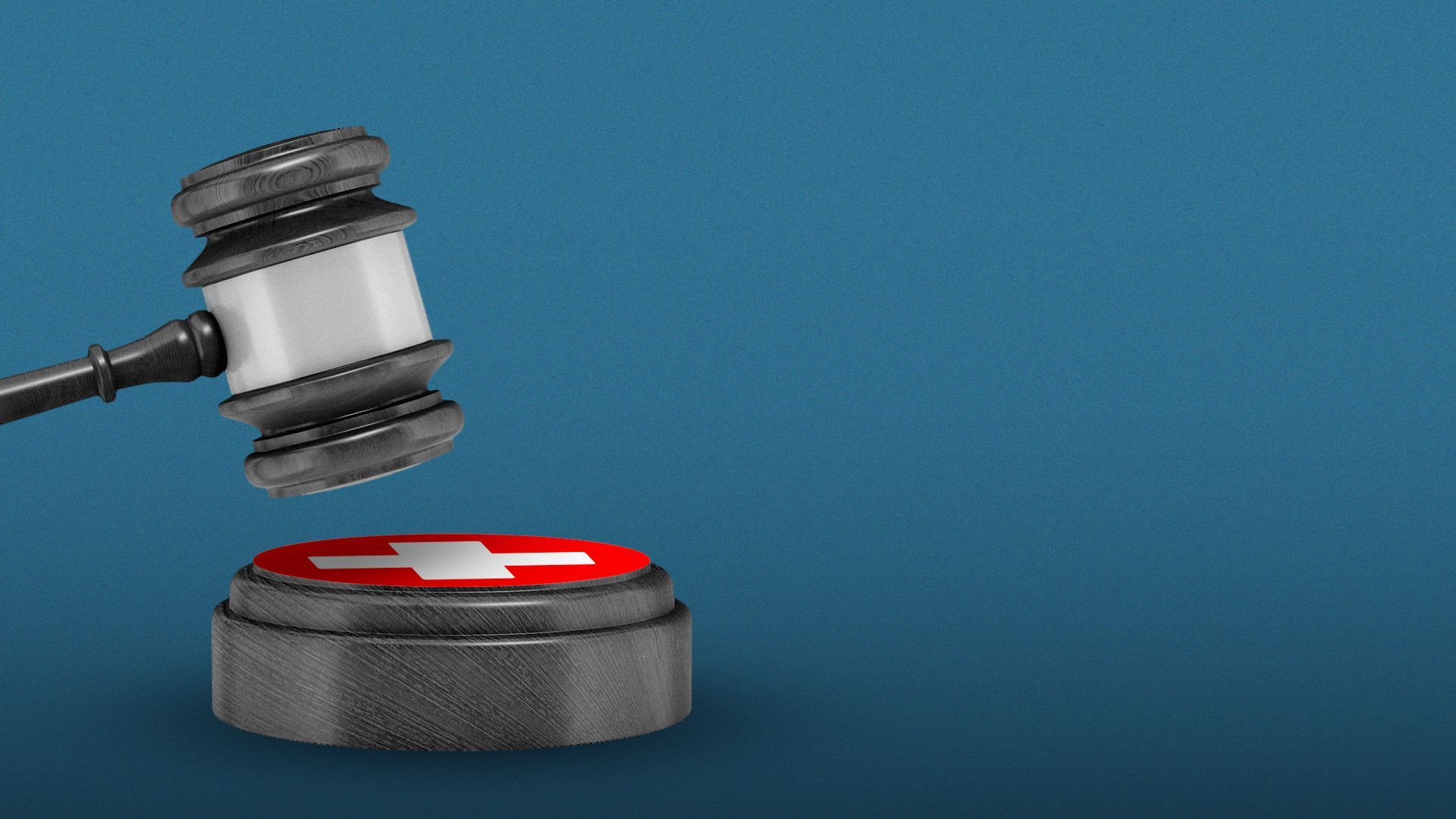 In refusing to freeze Medicare drug price negotiations, a federal judge in Ohio on Friday appeared to throw cold water on one of the pharmaceutical industry's main arguments against the Inflation Reduction Act.
Driving the news: U.S. District Court Judge Michael Newman, a Trump appointee, turned away the U.S. Chamber of Commerce's request for the negotiations to be paused while legal challenges to the IRA play out, writing that "participation in Medicare, no matter how vital it may be to a business model, is a completely voluntary choice."
The big picture: The decision preserves the Biden administration's timeline for drug price talks, including a requirement that manufacturers of the first 10 selected drugs by Monday submit data to consider in the negotiation of maximum fair price.
The Chamber was alone among nine plaintiffs challenging the IRA in federal courts in asking for a preliminary injunction that would have shut down the negotiation process before it started.
Plaintiffs in some other cases have asked for a summary judgment against the drug price program without a trial.
What we're watching: Any number of judges around the country who are presiding over the pending legal challenges to the IRA could later decide to pause the program should drug companies and their allies convince them that the law is harming them even before negotiated prices take effect.
But Newman was clearly not moved by arguments that the Medicare negotiations amounted to an illegal price-control scheme that violates due process rights under the Fifth Amendment — a case that's also been made in other challenges.
He appeared to agree with Biden Justice Department arguments that drugmakers could instead voluntarily withdraw from the Medicare and Medicaid programs, writing there is no constitutional right to engage in business with the government.
"Any economic harm — which, on its own, is insufficient to satisfy this prong of a preliminary injunction analysis — will not occur for years in the future," he wrote.
Yes, but: Newman refused the Biden administration's request to dismiss the case, meaning the challenge will continue to play out.
Go deeper