If the government shuts down, so will IPOs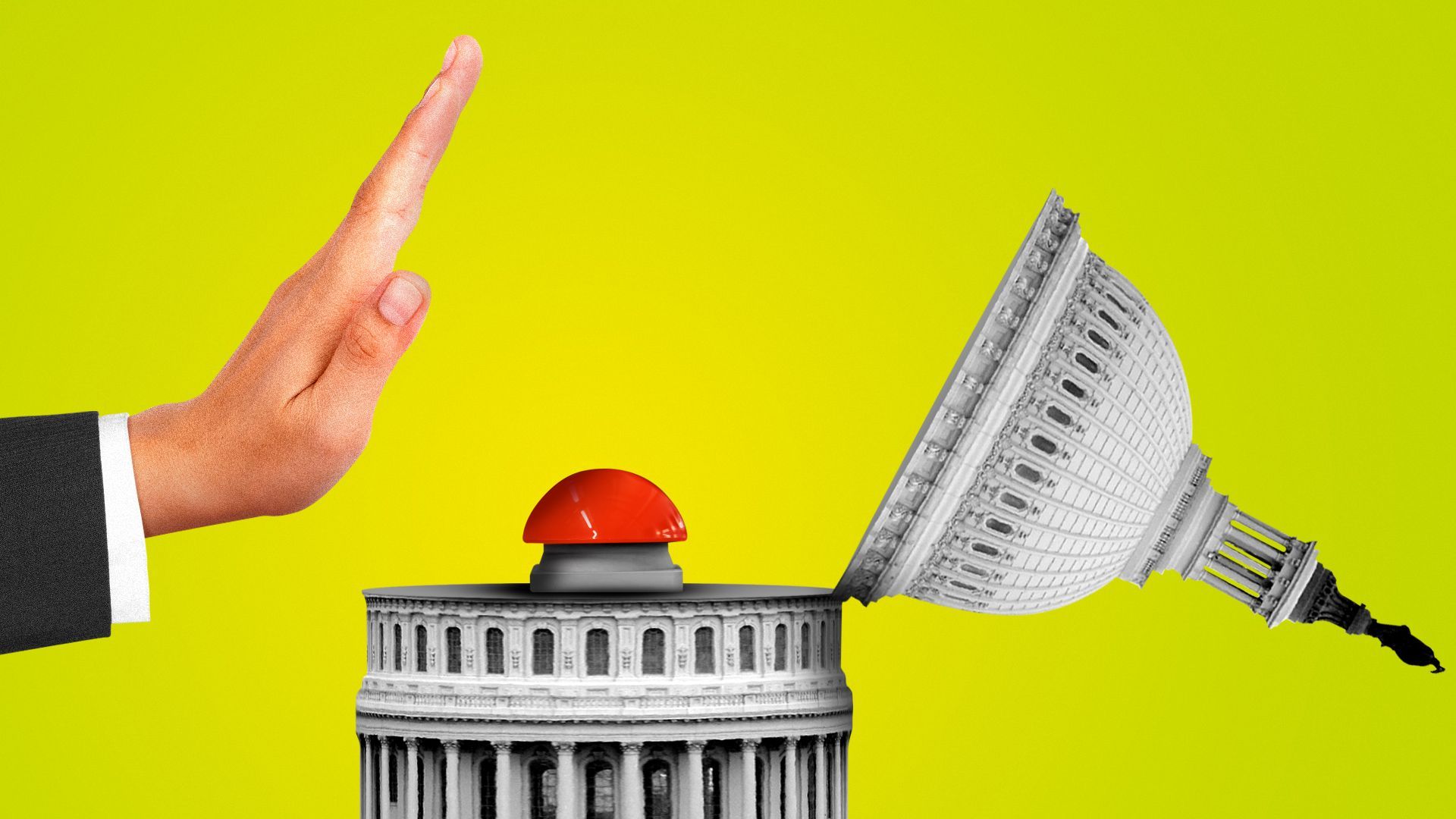 If House Republicans shut down the federal government this weekend, they'll also be shutting down America's IPO market.
Why it matters: This would include a pause by German sandal maker Birkenstock, whose IPO roadshow is otherwise scheduled to begin next week, per multiple sources.
What to know: The SEC is preparing to furlough up to 93% of its 4,600 employees, including almost everyone who reviews corporate registration statements and deems them effective.
In the weeds: Companies could file by EOD today and request acceleration, as recently suggested by SEC chair Gary Gensler, but that's a theoretical suggestion devoid of practicality.
Imagine, for example, that Birkenstock chooses acceleration and the government shuts down (something Reuters suggests could happen, but which I hear won't).
First, it wouldn't have much flexibility to change its SEC-approved price range, as there's a limited safe harbor. Second, it would be unable to respond to new SEC staff comments, were there to be any. Third, and perhaps most importantly, it may not be able to get its final registration statement deemed effective — which means it couldn't actually list shares until the shutdown ends.
And none of that even takes into account the market uncertainty attached to a government shutdown, which could cause some issuers to have second thoughts.
Behind the scenes: IPO advisers and bankers have been holding meetings to game out a shutdown, and have concluded that the only logical move would be to put everything on hold.
Once the shutdown ends, however, IPO processes would be ready to immediately resume.
The only hiccups could be if the SEC can't process the backlog expeditiously, or if the shutdown lasts into either the Thanksgiving or Christmas holidays (the most recent one lasted 34 days).
Caveats: Some equity capital markets activity would be able to continue through a government shutdown, such as certain follow-on offerings and Rule 144a convertible offerings.
The bottom line: The IPO window is finally open. But congressional dysfunction may slam it closed.
Go deeper