Can "The Golden Bachelor" make seniors sexy?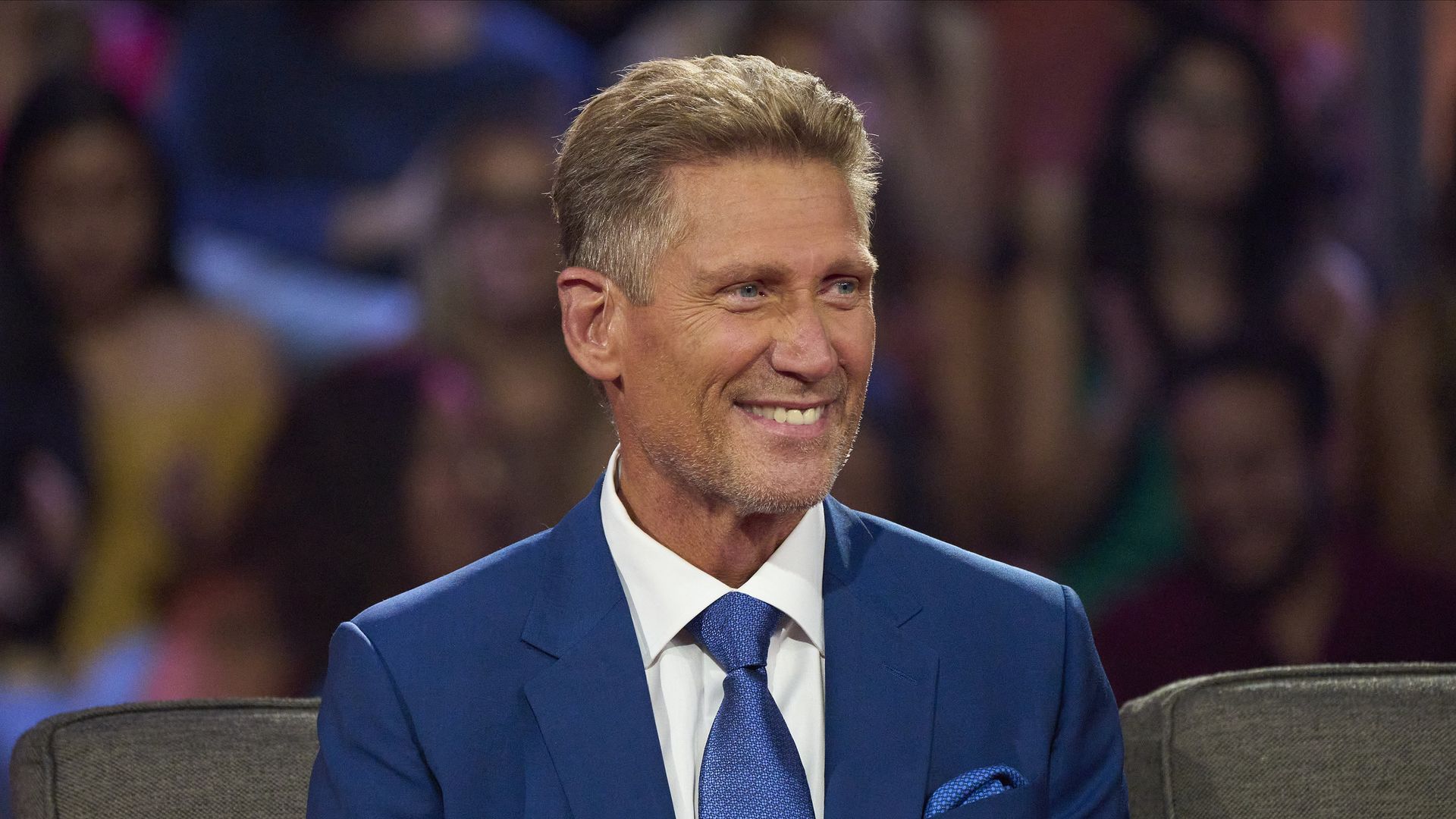 ABC is counting on a 72-year-old grandfather from Indiana to revive its tired "Bachelor" franchise — and everyone from "granfluencers" to cosmetic surgeons is pinning their hopes on his ability to combat ageist stereotypes (and spur Botox sales).
Why it matters: The "Golden Bachelor," debuting Thursday, could spark a national conversation on the vitality of boomers, as seen through the lens of bachelor Gerry Turner and the 60- and 70-something women he's courting.
Older people tend to be depicted on television as cutesy, clueless or crotchety — but seldom sexy.
"If it's a hit, it will change people's ideas, even in Hollywood," AARP film and TV critic Tim Appelo tells Axios.
Driving the news: For the first time in its 21-year history, "The Bachelor" will feature a senior citizen — Turner, a retired restaurateur — choosing a potential mate from among 22 bachelorettes, whose average age is 67.
While people over 60 drive network TV ratings these days, the viewers who seem most pumped to watch the love-smitten seniors are young women — the core "Bachelor" audience.
"Even the people who swore off the 'Bachelor' franchise are saying they can't wait to check out Turner's season," reports Glamour, which caters to a younger crowd.
The show "looks to me like the only slam-dunk coming up this season," Appelo says. "I think that it can't help but do some good for all concerned."
The big picture: Any conversation around older people's vitality could have spillover effects on electoral politics, at a time when many Americans have expressed concern about the ages of President Biden and Donald Trump.
Plus, while ageism is still alive and well in the workplace and society writ large, there are signs of older people getting more respect — not just as wise elders, but also as still-hotties.
Martha Stewart became a Sports Illustrated cover model earlier this year at age 81.
And plenty of older Americans are seeking new connections — nearly 1 in 5 people over 50 have used a dating site or app, per the Pew Research Center.
Reality check: The reality of dating after 50 is grim — particularly for women, who vastly outnumber available men the older they get.
"If Turner wasn't the Golden Bachelor, he would have a line of women at his door with homemade casseroles and offers of comfort," writes author Kerri Sackville, a self-avowed middle-aged person, for the Sydney Morning Herald.
"He is an outlier among elderly single men, which is why it has reportedly taken years of casting calls to find him."
Plus, "most young adults regard late-in-life dating with disinterest at best, and mild horror at worst," Sackville observes.
What they're saying: The biggest misconception about senior dating? "That people can't have sex," says Bonnie Winston, a matchmaker who specializes in finding partners for older women. "Thank you, Viagra — they 100% can have sex."
Of note: There will absolutely be "fantasy suites" on Turner's show — places where "Bachelor" stars traditionally go for intimate moments with their dates — but Turner said he views them as a place to forge an "emotional connection."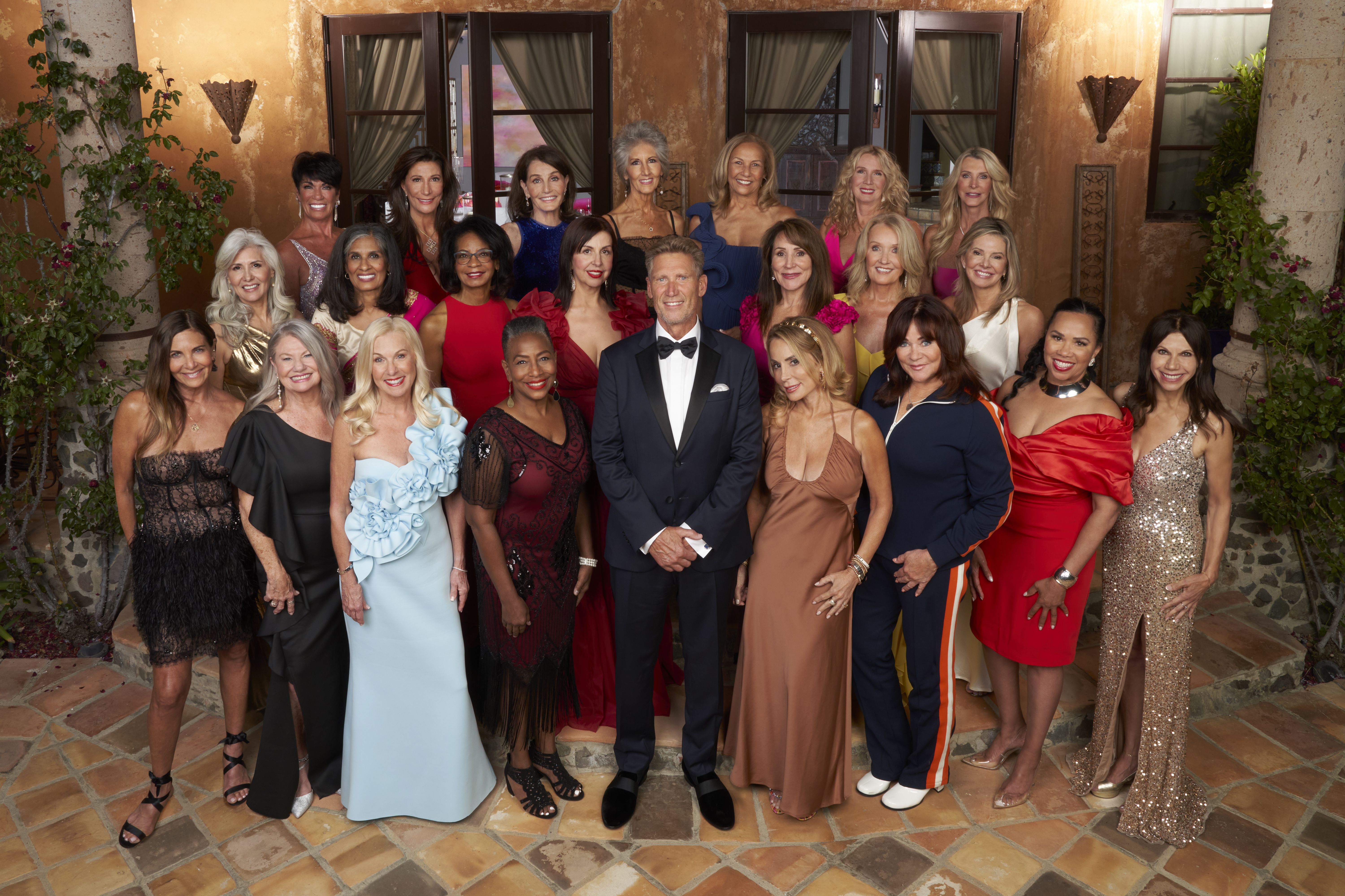 The intrigue: Advertisers have traditionally targeted viewers ages 18-54, but there are signs that the "demo," or prime advertising demographic, may need adjustment, now that baby boomers are floating the traditional TV industry.
"The industry is starting to recognize the power of our demographic," says Appelo, who reports on AARP's Movies for Grownups awards, honoring films for older audiences.
When the awards debuted in 2002, "it was difficult to get enough great performances by people over 50 because they were so discriminated against," he said.
Last year's AARP best picture was "Top Gun: Maverick," featuring 61-year-old Tom Cruise; Jamie Lee Curtis, who is 64 and won an Oscar this year, got a lifetime achievement award.
The bottom line: Whether or not "The Golden Bachelor" makes gray hair chic, it could help dignify the emotional needs of older people — and get their adult children to coax them into dating again, as Turner's daughters reportedly did.
"I just think this should have been done a while ago," Winston says.
Go deeper