California raises minimum wage for fast food workers to $20 an hour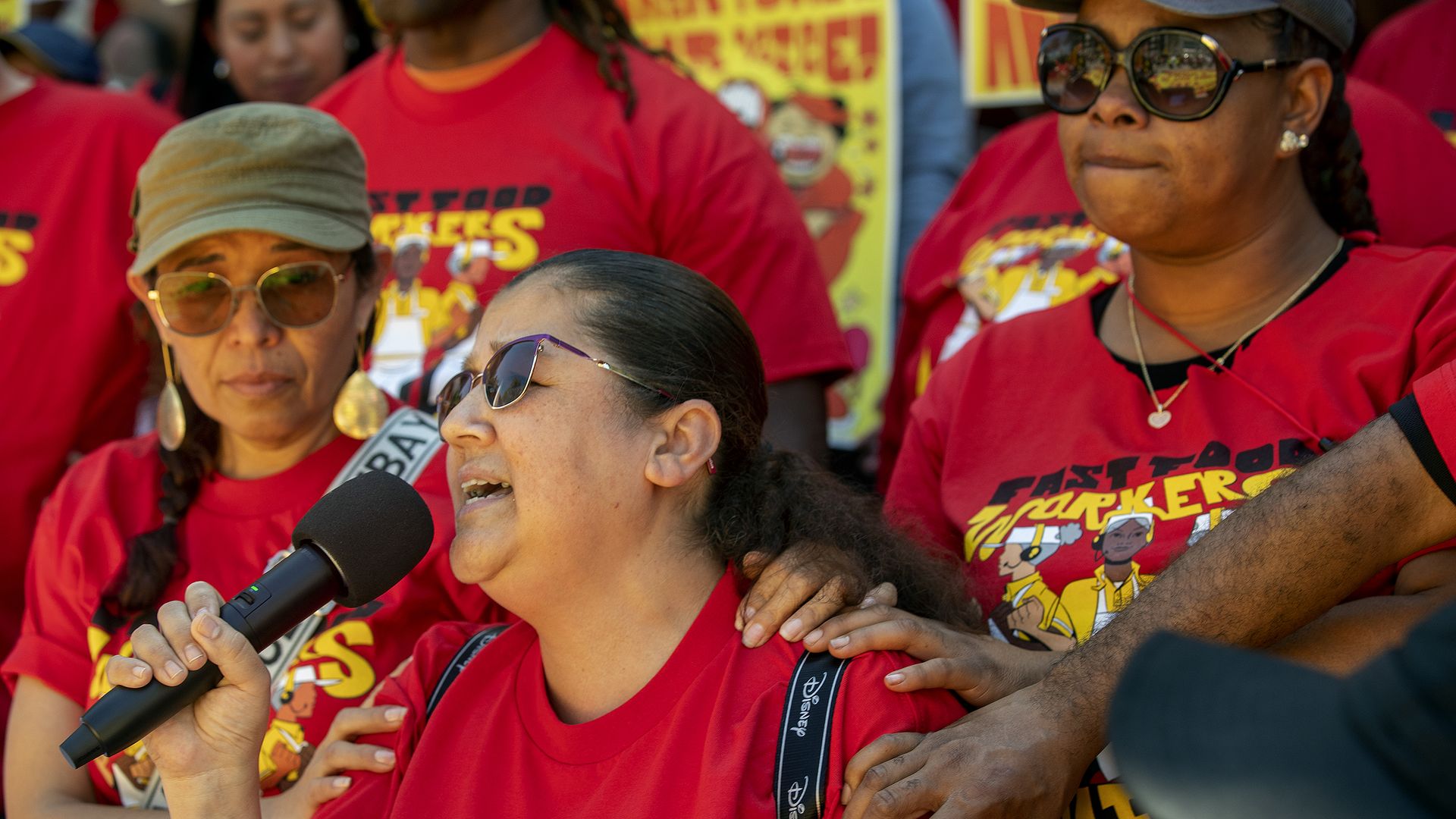 California governor Gavin Newsom signed a law on Thursday that will raise fast food workers' pay in the state to $20 an hour starting in April 2024.
Why it matters: The law's passage is a huge win for labor — the campaign around this law was led by the Service Employees International Union (SEIU) — and signals unions' growing power in the U.S.
$20 an hour is a big raise for a lot of workers. Fast food workers in the state made an average of $16.60 an hour in 2022. The state's minimum wage is $15.50.
Meanwhile, in another win for workers on Thursday, Uber, DoorDash and Grubhub were blocked in their attempt to keep an $18 minimum wage for NYC delivery workers from moving forward.
Key point: The new law also establishes a fast food council composed of representatives from labor and the industry that has the power to develop rules about working conditions — and is viewed as a step toward European-style sectoral bargaining.
The backstory: This is a new version of a fiercely contested law, AB 257, that Newsom signed last year. The original law would have gradually raised pay to $22 an hour, starting last January.
An opposition campaign, spearheaded by the fast food industry, succeeded in putting the law on hold, and set in motion a statewide referendum to reverse it.
But workers, backed by SEIU, succeeded in getting the industry to the negotiating table to hammer out a compromise. The two sides hadn't taken that kind of step before. (Read more about the strategy in the LA Times.)
Both the fast food industry and labor groups are calling this a win for their side.
Zoom in: The new law covers employees at any fast food chain with more than 60 locations across the country. There is an exception for restaurants that make their own bread, including Panera.
The law allows the council to raise wages by the lesser of 3.5% or the rate of inflation under the Consumer Price Index.
Go deeper