Google's 25th birthday and the next 25 years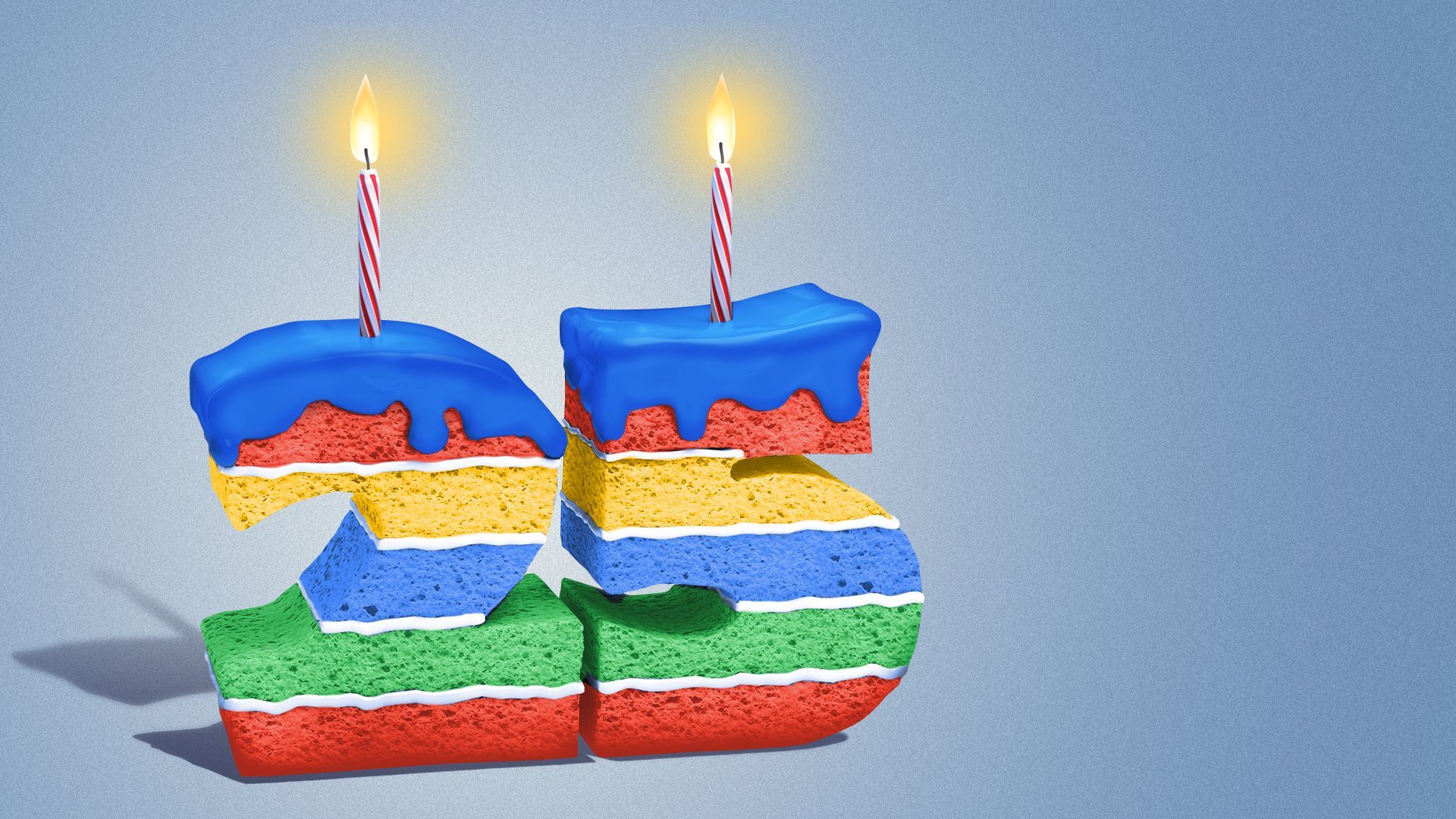 Google Search turns 25 today.
Why it matters: To this point, the company's overall path to growth has been strikingly straightforward. But its next 25 years are likely to look very different.
Context: Since its start in 1998, the axle to Google's wheel has been: Someone is looking for something.
From there, the company launched offshoots like Maps, bought YouTube and acquired ad platforms to make money from an ever-multiplying number of queries spun around its core competency.
Going forward, generative AI will have a huge impact on how consumers interact with Google and services like it.
In order to keep its throne, Google will need to do more than just "answer" our search queries, notes Axios' Ina Fried.
What they're saying: "[AI] may be bigger than the internet itself. It's a fundamental rewiring of technology," Google and Alphabet CEO Sundar Pichai wrote recently in a blog post.
AI, says Pichai, will now enable Google to think about building products that could help communities predict and prepare for natural disasters, or build personal tutoring services for students in any language.
Be smart: At least some analysts have viewed AI's boost to search as a game that's Google's to lose.
But the Google's success in AI doesn't rest solely on its consumer-facing products — powering AI for other companies through its cloud products is another huge opportunity.
The company claims 70% of generative AI unicorns are Google Cloud customers, Axios' Ryan Heath notes, a herd that at the moment likely numbers fewer than 10.
Go deeper:
Go deeper