Hollywood writers' contract deal includes historic AI rules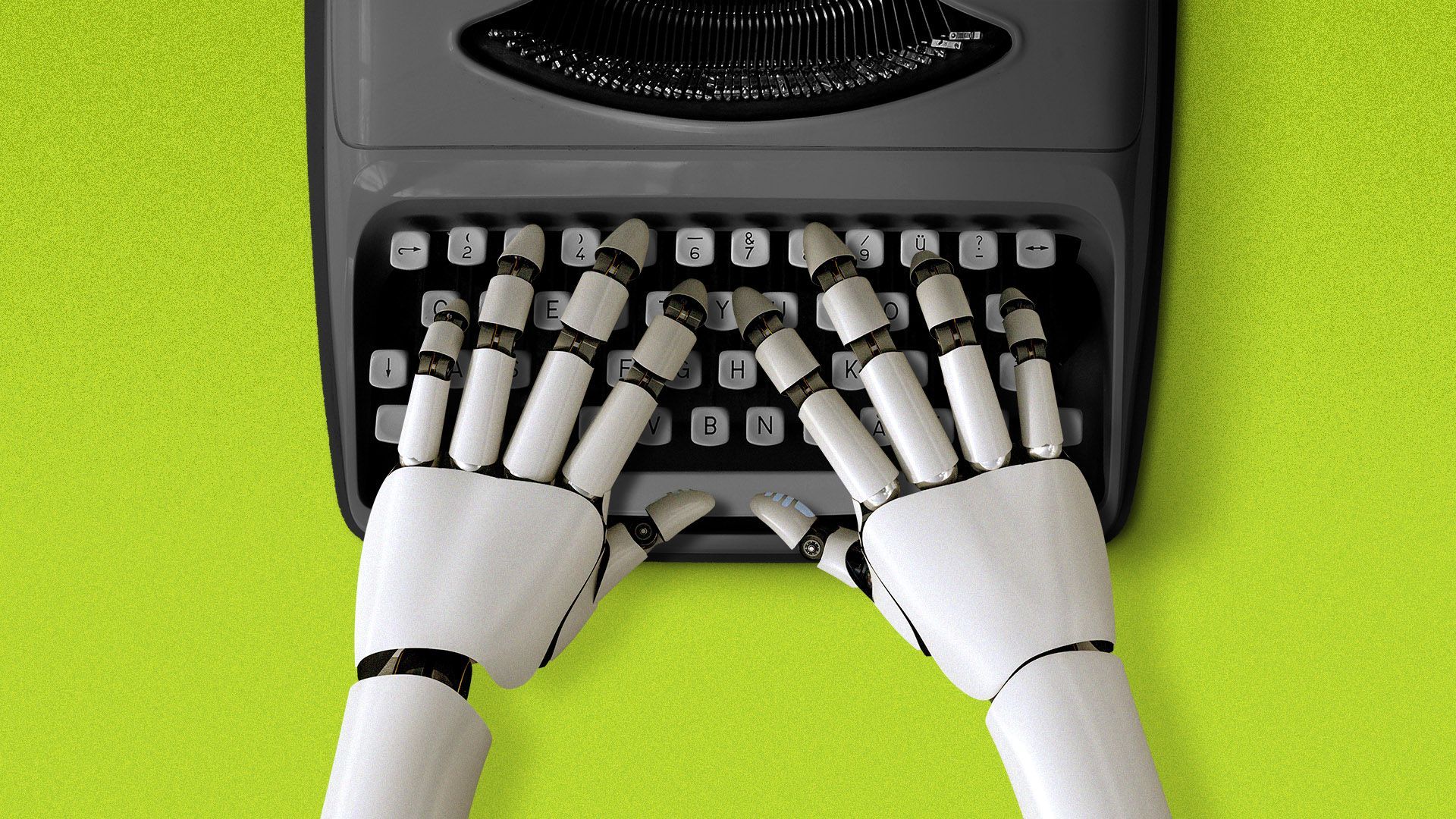 The agreement to finally end the 148-day-long Hollywood writers strike includes landmark rules governing the use of AI in Hollywood projects.
Why it matters: Legal, creative and labor norms around AI are unsettled, and the guidelines set today are likely to set patterns for the future.
The use of AI in industries that center on intellectual property, such as acting, publishing and journalism, has become a big issue for other companies negotiating labor contracts.
Details: The deal establishes regulations for the use of AI in projects involving writers who are subject to the contract.
It says that AI "can't write or rewrite literary material," and AI-generated material "can't be used to undermine a writer's credit or separated rights," which are held by a writer individually rather than by some larger entity.
Writers can choose to use AI when performing writing services with consent from their production partners, but they can't be forced to do so.
Studios are also required to disclose to writers if any materials given to them have been generated by AI or incorporate AI-generated material.
Zoom out: The new deal gives writers most of what they had been asking for, including better wages, benefits and staffing minimums.
But the parameters around AI are particularly notable, because they create standards for writers just as tools like ChatGPT are beginning to go mainstream.
What's next: SAG-AFTRA, the union that represents striking actors, has said that it would review the terms of the writers' deal as it continues its own ongoing negotiations with Hollywood movie studios.
Actors are also fighting for guidelines around AI as a part of their ongoing contract negotiations.
Go deeper: What happens after the Hollywood writers' strike ends
Editor's note: This story has been corrected to remove a statement that the use of writers' work to train AI is "prohibited." In the deal to end the writers' strike, the union has "reserved the right to assert" that such a practice is prohibited by law.
Go deeper