Judge grants jurors in Trump's Georgia case new identity protections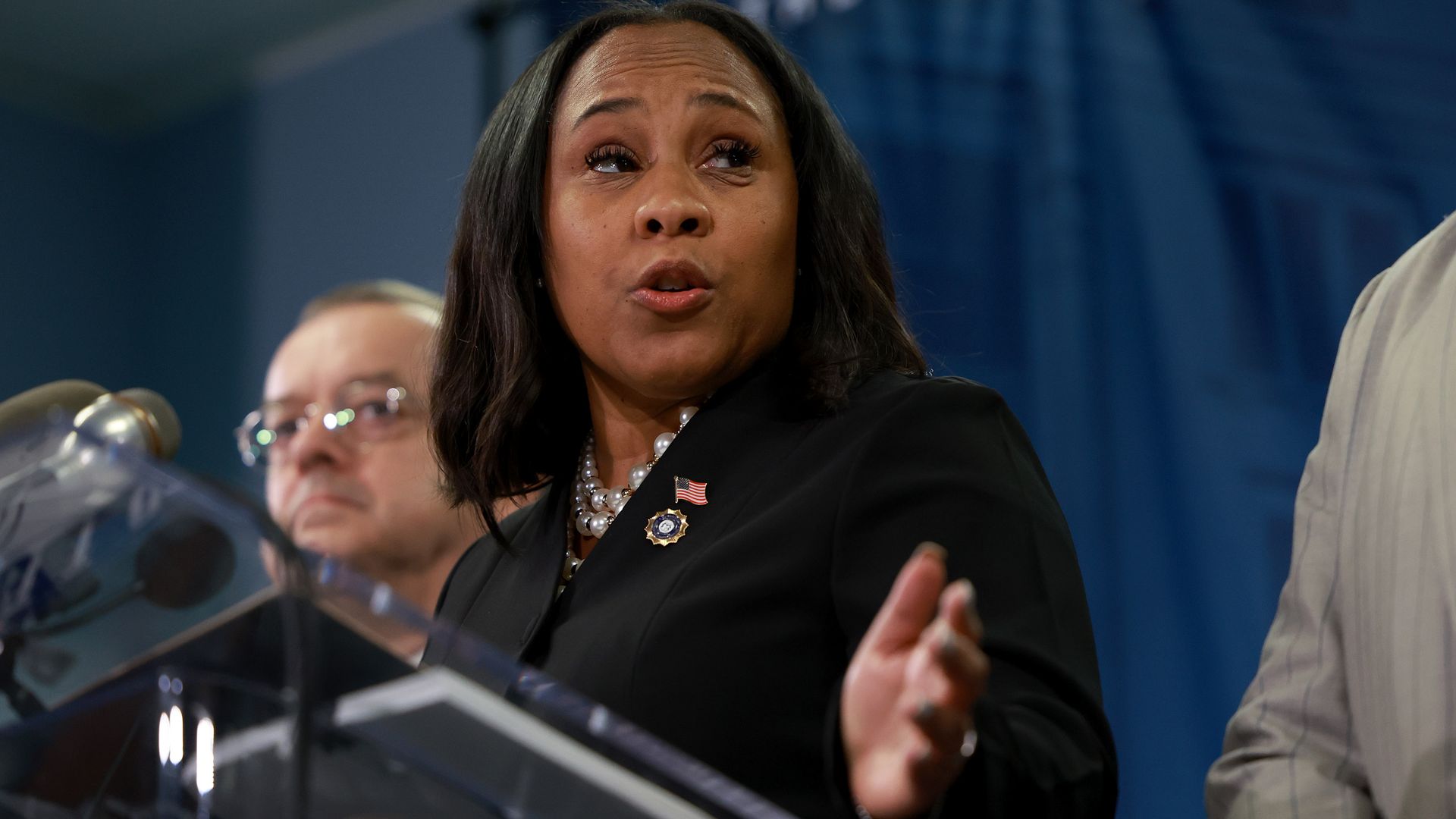 A Georgia judge on Monday granted Fulton County District Attorney Fani Willis' request to protect the identities of jurors who indicted former President Trump and his allies over alleged efforts to overturn the state's 2020 election results.
The big picture: Fulton County Superior Court Judge Scott McAfee in his order gave jurors or prospective jurors additional protections from being depicted during the trial.
Georgia courts already had a standing rule that required recording devices to be placed to avoid recording jurors, including audio recordings. But McAfee's order also banned them from being recorded in other ways, photographed and drawn in a realistic manner.
It's unclear how McAfee's new order will conflict with his previous ruling that all court proceedings in the trial will be viewable by the public and that parties and spectators will be allowed to use recording devices.
Catch up quick: Willis made the request earlier this month after at least 23 jurors in the case had their personal information leaked onto conspiracy theory websites as part of an effort to "harass and intimidate them."
The information included their names, ages, addresses and vehicle details.
The Department of Homeland Security said in a affidavit in Willis' request that their details were posted anonymously on websites hosted by a Russian company, so they cannot be removed from public view.
The DHS said some of the information about the jurors was incorrect, but could be corrected if the court released their personal details.
Of note: McAfee also ordered that all parties involved cannot disclose information that would reveal a juror's identity, including their names, addresses, phone numbers or employment information.
Zoom out: Multiple law enforcement agencies have put in place plans to protect the jurors from harassment and violence, according to Willis' request.
It noted that she and other members of her office were doxed, too, and that their personal information was often "intertwined with derogatory and racist remarks."
The information about the district attorney included her family members' names, their dates of birth, home and work addresses, phone numbers, email addresses and "GPS coordinates."
Read the filing, via DocumentCloud:
Go deeper: Judge releases special grand jury report that helped indict Trump in Georgia
Go deeper