Exclusive: Biggest streaming companies join first official trade group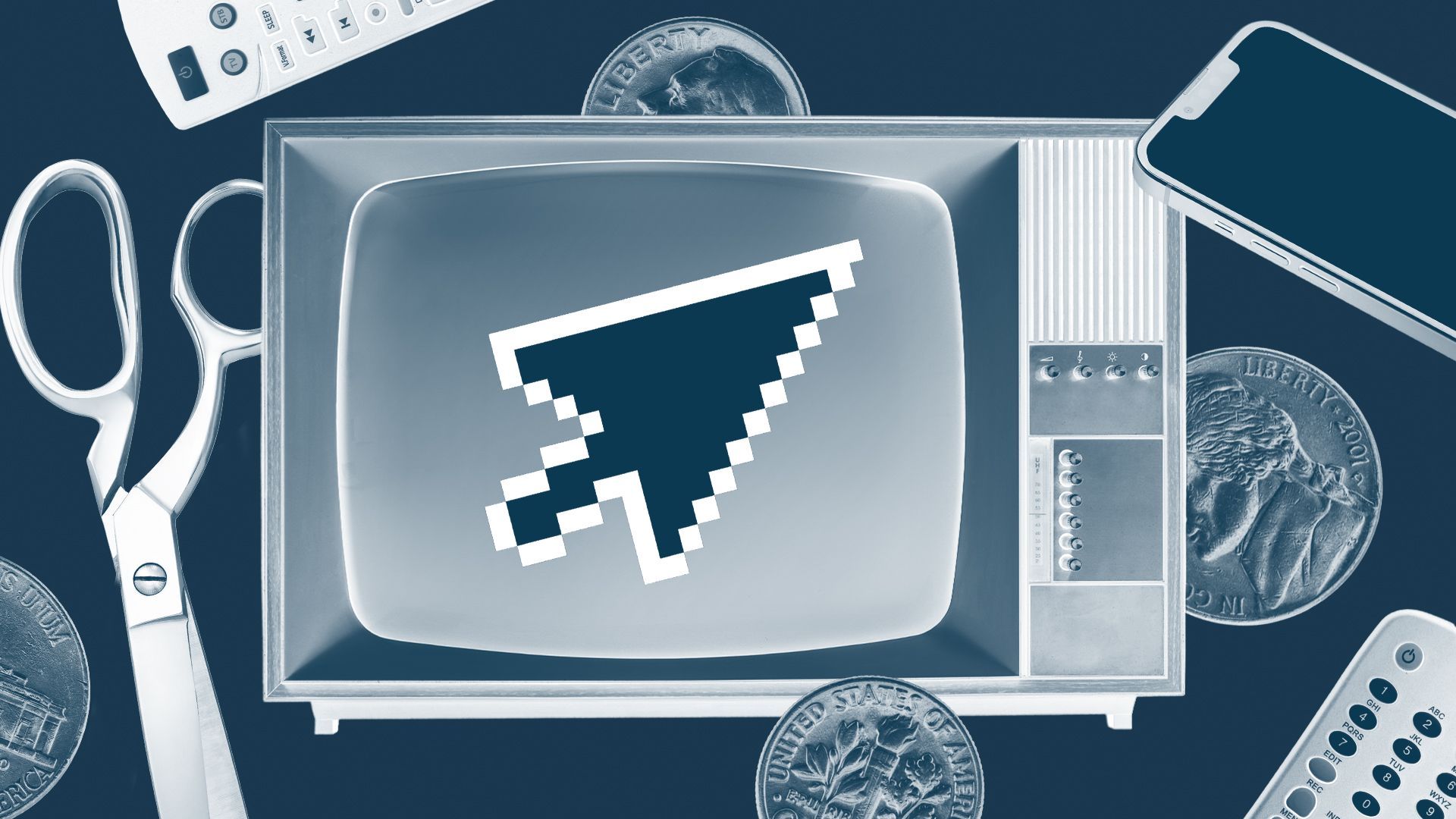 The world's biggest streaming companies are coming together to launch the industry's first unified coalition, the Streaming Innovation Alliance (SIA).
Why it matters: The streaming industry has faced few regulatory threats over the past decade, but that's changing as more television consumption moves to digital.
Details: The new group is led by two former policymakers acting as senior advisers: former Republican Rep. Fred Upton and former Democratic Federal Communications Commission (FCC) acting chair Mignon Clyburn.
Its board is comprised of the biggest streaming companies in the world, including Netflix, Paramount+, Warner Bros. Discovery's Max, Comcast's Peacock, Disney, TelevisaUnivision and Univision's ViX, as well as smaller, niche streamers, such as ForUsByUs Network, Vault and Afroland.tv.
Charles Rivkin, the CEO and chair of the Motion Picture Association (MPA), a trade group representing Hollywood's biggest movie studios, played a key role in organizing the alliance.
In a statement, Rivkin said the MPA "looks forward to working with the SIA and its members to ensure federal and state policy propels this incredible innovation forward — and doesn't undermine the value and diversity consumers are enjoying today."
Noticeably missing from the group are Apple, Amazon and a few of the major ad-supported streaming companies such as Roku and Tubi. A spokesperson for the coalition said it welcomes more members.
Streamers such as Pluto and Hulu — which are owned by Paramount and Disney, respectively — are represented in the group by their parent companies.
Be smart: As regulators consider new laws for the digital era, streamers focused on premium content want to ensure they're not being held to the same legal standards as user-generated content platforms, like TikTok or Meta.
One example is the Kids Online Safety Act (KOSA), a bill introduced in Congress earlier this year that aims to protect young kids from extremist or dangerous content online.
Consumer groups believe that law is too broad, and unnecessarily lumps streaming companies, which distribute curated and vetted content, with social media platforms.
Between the lines: Streaming companies also want to ensure their collective power is harnessed when the industry faces new regulatory threats.
Currently, they face a challenge from local broadcasters that are trying to urge the FCC to take action on a regulatory loophole that they say imperils their ability to get distributed on streaming services.
A few streaming companies have joined a small coalition set up to fight that battle, but that group isn't designed to tackle a broader array of regulatory issues long-term.
Zoom in: A spokesperson said SIA plans to partner and support other coalitions on common issues but have a broader mission in telling positive stories about streaming companies
Some of the messages the group is focused on specifically include the power of streaming in delivering consumer choice, affordability and diversity.
The big picture: Streamers have never had a unified voice in Washington.
Some firms, like Netflix, were part of the now-defunct Internet Association that dissolved in 2021. Netflix left the group in 2019 and instead joined the MPA.
Disney, Warner Bros. Discovery, Comcast, and others are part of a slew of trade groups representing various aspects of their wide-ranging businesses, such as broadcast, cable and wireless communications, but none of those groups are designed to advocate for streaming companies.
Editor's note: This story has been corrected to note that Mignon Clyburn is a former policymaker, not a former member of Congress.
Go deeper