Local TV stations form new coalition to urge streaming reform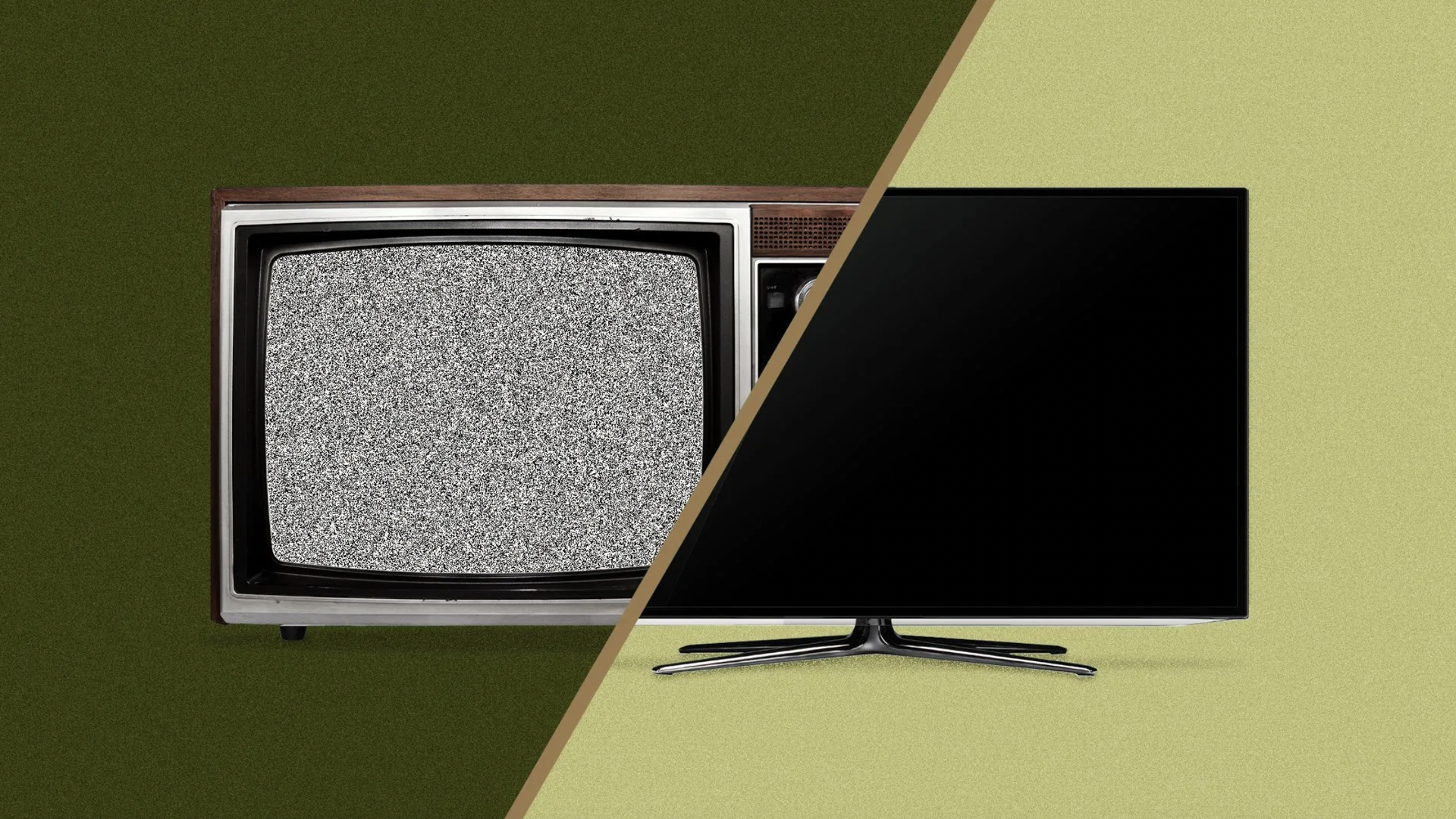 Hundreds of local broadcast stations have come together to create a new advocacy coalition that will urge the Federal Communications Commission to take action on a regulatory loophole that they say imperils their ability to get distributed on streaming services.
Why it matters: As more Americans ditch their traditional cable and satellite packages for digital alternatives, local broadcasters worry their newscasts will be left out.
"The intent of the coalition is to protect the future of local news," said Mike Meara, former chair of the ABC Television Affiliates Association and the current president of broadcasting company NPG.
Details: The Coalition for Local News is made up of more than 600 local broadcast stations that are part of the trade associations representing the local affiliates of major broadcast networks, like NBC, CBS, ABC and FOX.
The group is urging the FCC to close a legal loophole that allows live TV streaming companies, like YouTube TV and Hulu + Live TV, to bypass streaming distribution negotiations with local broadcast affiliates.
The legal loophole stems from a 2014 provision that requires traditional TV providers to negotiate directly with local broadcasters to carry their stations. That provision doesn't apply to digital live TV providers because the FCC doesn't define live streaming providers the same as traditional TV distributors.
The group ultimately wants the FCC to refresh the years-old rule to reflect today's modern streaming landscape. Doing so could force the FCC to revisit its definition of what a TV provider is. It could also potentially invite a new debate over whether Congress or the FCC should have regulatory oversight over TV distribution negotiations.
Be smart: Local broadcast groups, like Sinclair, E.W. Scripps and Nexstar, that license programming from national broadcasters are currently trying to push into streaming, mostly through the creation of free ad-supported TV (FAST) channels.
The current "streaming loophole" allows streamers to bypass having to negotiate directly with those companies to distribute their channels, resulting in financial losses, the coalition argues.
"There's no way for us to advance our own individual strategies as broadcasters when we don't have a say in the largest growing platform and revenue stream in our business," said Michael O'Brien, senior vice president and chief distribution officer at the E.W. Scripps Company.
By the numbers: When the FCC last debated these rules, there were fewer than 200,000 American households that subscribed to a digital live TV package.
Today, analysts at MoffettNathanson estimate that at the end of the first quarter of this year, there were nearly 17 million American households that subscribed to a digital streaming package.
That means roughly one-quarter of all U.S. pay-TV households use streaming packages to access their live TV channels.
The other side: While FCC chair Jessica Rosenworcel has the power to issue a public notice to call for a refresh of the provision, she has argued the FCC lacks the authority to make changes to those provisions on its own and needs the support of Congress.
The FCC did not immediately respond to Axios' request for comment.
State of play: Members of Congress are trying to put pressure on the FCC to act.
Last month, Sen. Maria Cantwell (D-Wash.), who chairs the Senate Commerce Committee, wrote a letter to Rosenworcel asking her to revisit a 2015 inquiry into the definition of "multichannel video programming distributor," or a company that distributes live TV programs.
She argued the FCC should look into whether there should be a regulatory structure in place to address broadcasters' lack of power in streaming distribution negotiations, based on that definition.
Sen. Chuck Grassley (R-Iowa) has shared Iowa broadcasters' views with the FCC and asked the commission to give "due consideration" to revisiting the record, but he "hasn't weighed in as a policy matter," his communications director Taylor Foy told Axios.
Last month, the FCC said it plans to investigate whether its current TV distribution rules need to be revised to address the representation of independent and underrepresented programmers, but it didn't address refreshing the record on its old provision.
What's next: For now, the coalition will focus on grassroots and national advocacy efforts around lobbying to reform the FCC's distribution provision. In the future, the group may choose to address other advocacy issues related to the interest of local news broadcasters, Meara said.
Go deeper