Exclusive: Small businesses fret over the looming government shutdown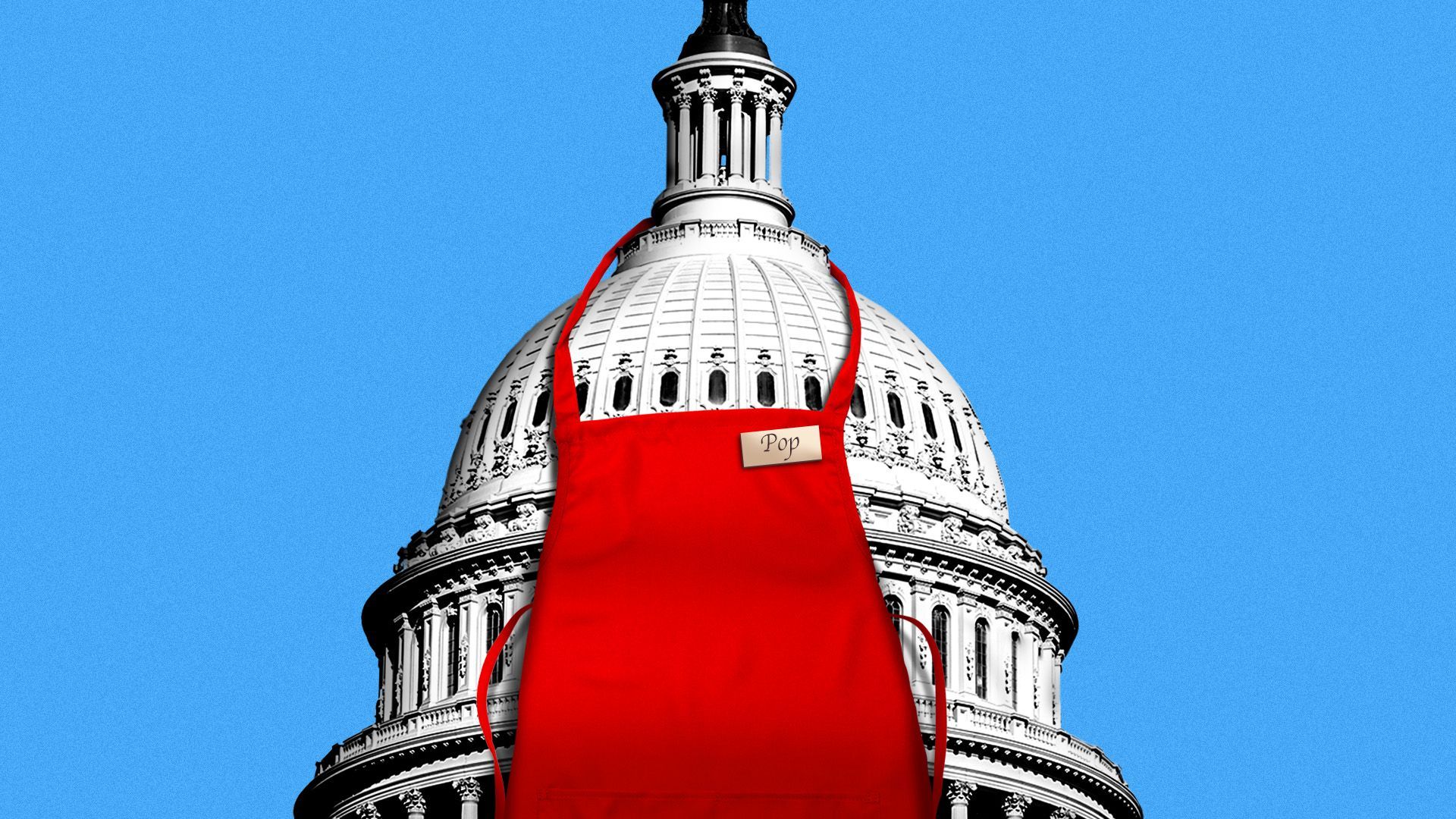 A government shutdown would negatively impact small businesses, a vast majority of entrepreneurs say in a new survey from Goldman Sachs shared first with Axios.
Why it matters: Small businesses have a large impact on the U.S. economy. They employ close to half of all U.S. private sector workers and are the first to cut costs and staff during downturns.
Driving the news: 91% of small business owners surveyed from Aug. 29 to Sept. 7 said it's important for the federal government to avert a government shutdown, according to the latest Goldman Sachs 10,000 Small Businesses Voices survey.
70% said their business would be negatively impacted and of those, 93% believe their revenue would take a hit.
Context: A government shutdown at the end of the month is "likely," analysts with investment management giant PIMCO said last week.
It wouldn't be as big a worry for the market and the economy as a U.S. government debt default — since that had the potential to deliver a major shock to the overall financial system, Axios' Matt Phillips has written.
But small businesses have less cushion than large corporations. They're also grappling with tighter borrowing conditions that have made it harder for them to secure additional buffers.
What they're saying: Just the prospect of a government shutdown is "unbelievably stressful," Gloria Larkin, CEO of Maryland-based TargetGov, which helps businesses win federal contracts, tells Axios.
"I'll try everything in my power, including putting my house up and risking that in order to ... keep [my] employees and pay them."
Businesses with less direct ties to D.C. are equally fearful and fed up with what they see as "dysfunction."
"When we see our elected officials in this dysfunctional relationship, that doesn't inspire confidence," says Sari Wiaz, president of the Illinois-based toy brand Wize Choice creations.
"And if consumer confidence [goes] down, the retailers just don't buy [my products]."
What to watch: The cost that a shutdown could have on growth and innovation.
Bill Butcher, founder of Port City Brewing in Alexandria, Virginia, notes the specific risks impacting regulated industries like his. For example, government agencies must approve labels and formulas before new beer products can be sold — work that would be put on hold if federal workers are furloughed.
He's already been making contingency plans with his management team to schedule for "lighter" staffing needs if a shutdown takes place.
Go deeper: How a government shutdown would affect Wall Street and the economy
Go deeper