How a government shutdown would affect Wall Street and the economy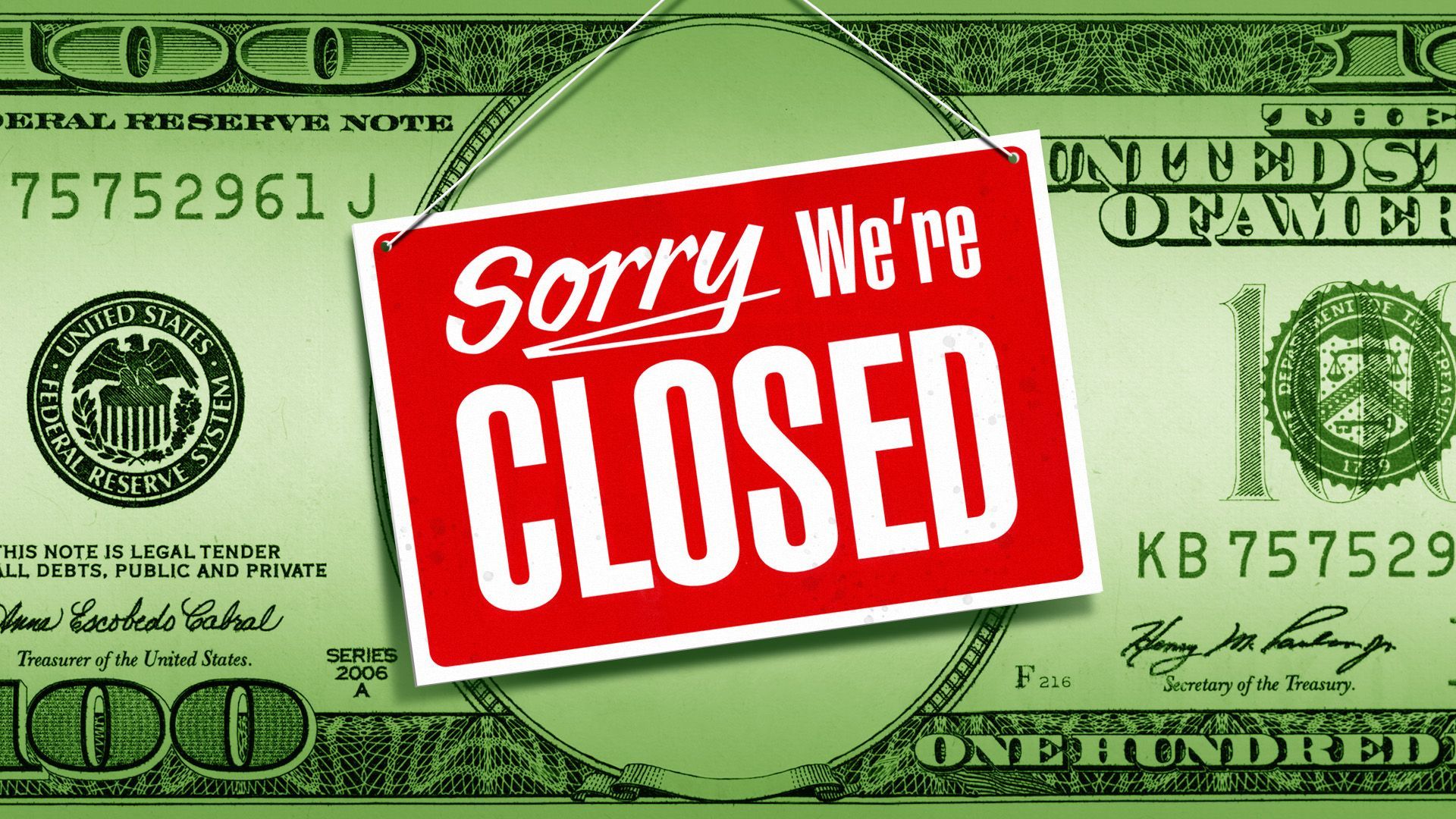 With just two weeks before Congress' deadline to fund the government, Wall Street is gaming out how a shutdown could hit the economy.
Why it matters: Federal government spending amounts to roughly a quarter of U.S. GDP.
State of play: The House of Representatives needs to pass 12 appropriations bills to fund the government by Sept. 30 — and it hasn't yet passed a single one.
With just 10 working days left, that means Congress would need to pass a stop-gap "continuing resolution" to keep the government funded past the deadline.
The intrigue: Internal rancor among House Republicans — who control the lower house — is preventing the passage of a resolution to keep the government funded.
Some on the far right have said they won't vote for a stop-gap measure without concessions to priorities such as deep cuts to spending and commencing an impeachment inquiry into President Biden.
House Speaker Kevin McCarthy announced just such an inquiry on Tuesday, though it remains to be seen if that will improve the odds that a continuing resolution is passed.
The big picture: Such a shutdown would in theory be a headwind for a U.S. economy that has surprised many analysts with its resilience this year.
A shutdown might also throw a wrench in the market rally.
🗣 What they're saying: Most analysts seem pretty relaxed about the risks.
"A government-wide shutdown would directly reduce growth by around 0.15 [percentage points] for each week it lasted; including modest private sector effects, the hit to growth could be around 0.2 [percentage points] per week. In the quarter following reopening, growth would rise by the same amount," Goldman Sachs economists wrote in August.
"Shutdowns tend to be very short-lived and have a negligible impact on economic growth," UBS fixed-income analysts wrote early this month.
"Rising odds of a government shutdown and associated uncertainty, along with the resumption of student loan repayments are additional downside risks to the outlook," wrote EY economists.
"Shutdowns have not had profound effects on markets in the past, and we do not think it will be any different this time," Barclays municipal bond analysts wrote.
Yes, but: Several analysts did note that a shutdown could conceivably delay the dissemination of crucial economic data, such as the September jobs report due on Oct. 6.
The bottom line: A government shutdown wouldn't be great. But it's not as big a worry for the market and the economy as a U.S. government debt default was a few months ago — since that had the potential to deliver a major shock to the overall financial system.
Go deeper