"I'm concerned": Dean Phillips refuses to rule out Biden primary challenge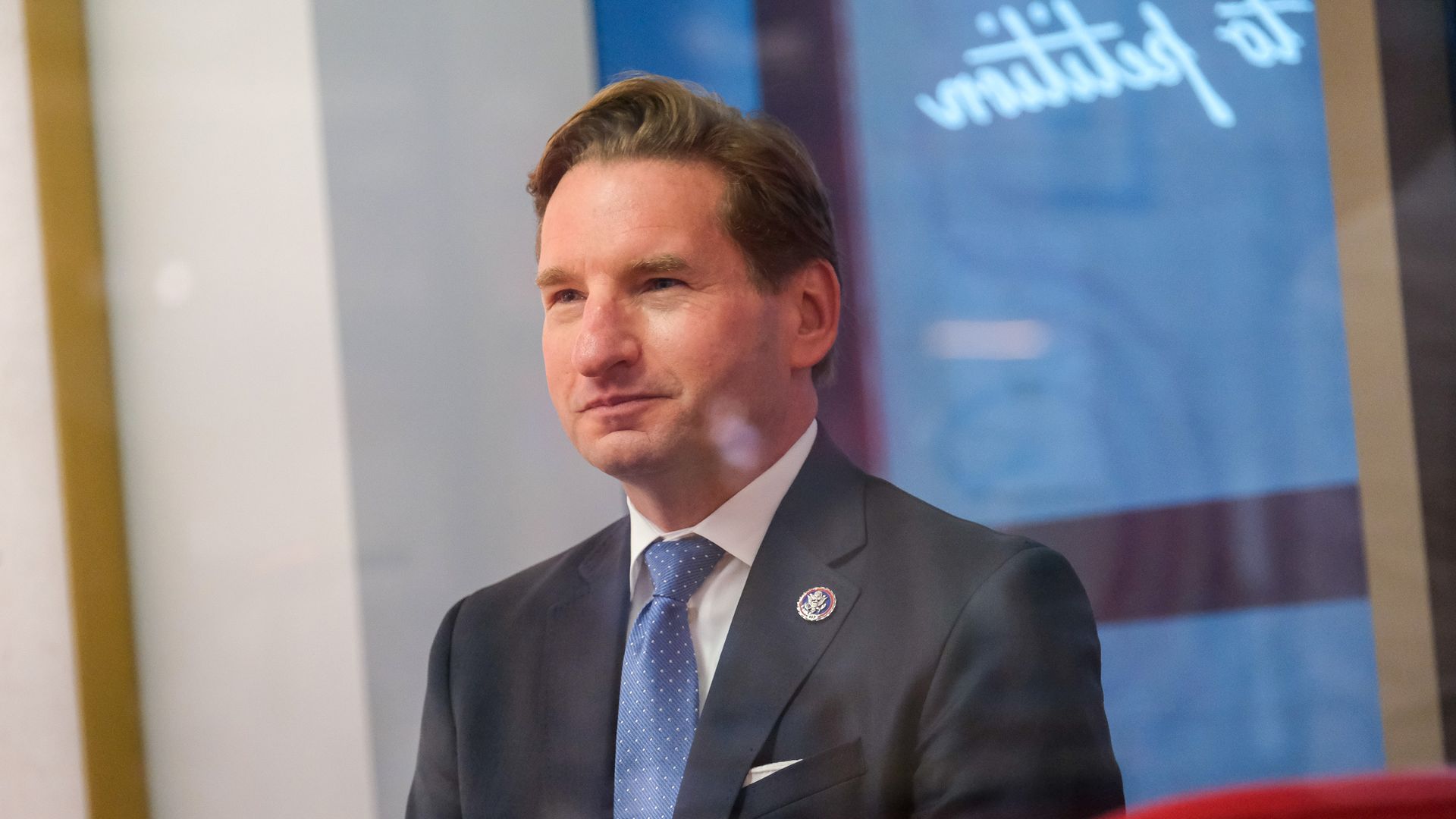 Rep. Dean Phillips (D-Minn.) said in a podcast released Monday that he's "considering" challenging President Biden for the Democratic Party's nomination in 2024.
Driving the news: "I am thinking about it. I haven't ruled it out," Phillips told political strategist Steve Schmidt on Friday for his podcast, "The Warning."
"I think there are people who are more proximate, better prepared to campaign with national organizations, national name recognition, which I do not possess," he said.
"I'm concerned that there is no alternative," he said.
The big picture: Phillips, a three-term congressman, has been a vocal supporter of another Democratic candidate jumping in the presidential race to challenge Biden, and he's urged Biden to "pass the torch" to another candidate.
Phillips has previously told Axios that he's mulling launching his own intra-party bid if nobody challenges Biden.
He said last month that he wants Biden to "invite people to the primary stage" to promote competition.
What to watch: "I'm concerned that something could happen between now and next November that would make the Democratic Convention in Chicago an unmitigated disaster," Phillips told Schmidt.
"And for a party that is acting as the adults in the room, thank goodness, I'm concerned that we are not as it relates to our electoral strategy. So I'm considering it."
"I do still think there's some time for somebody to enter, I'm still encouraging others who I think are better prepared right now to run a great campaign."
Go deeper: Democratic congressman explores 2024 primary challenge to Biden
Go deeper