Top emitter China says no to fossil fuel "phase out" language at COP28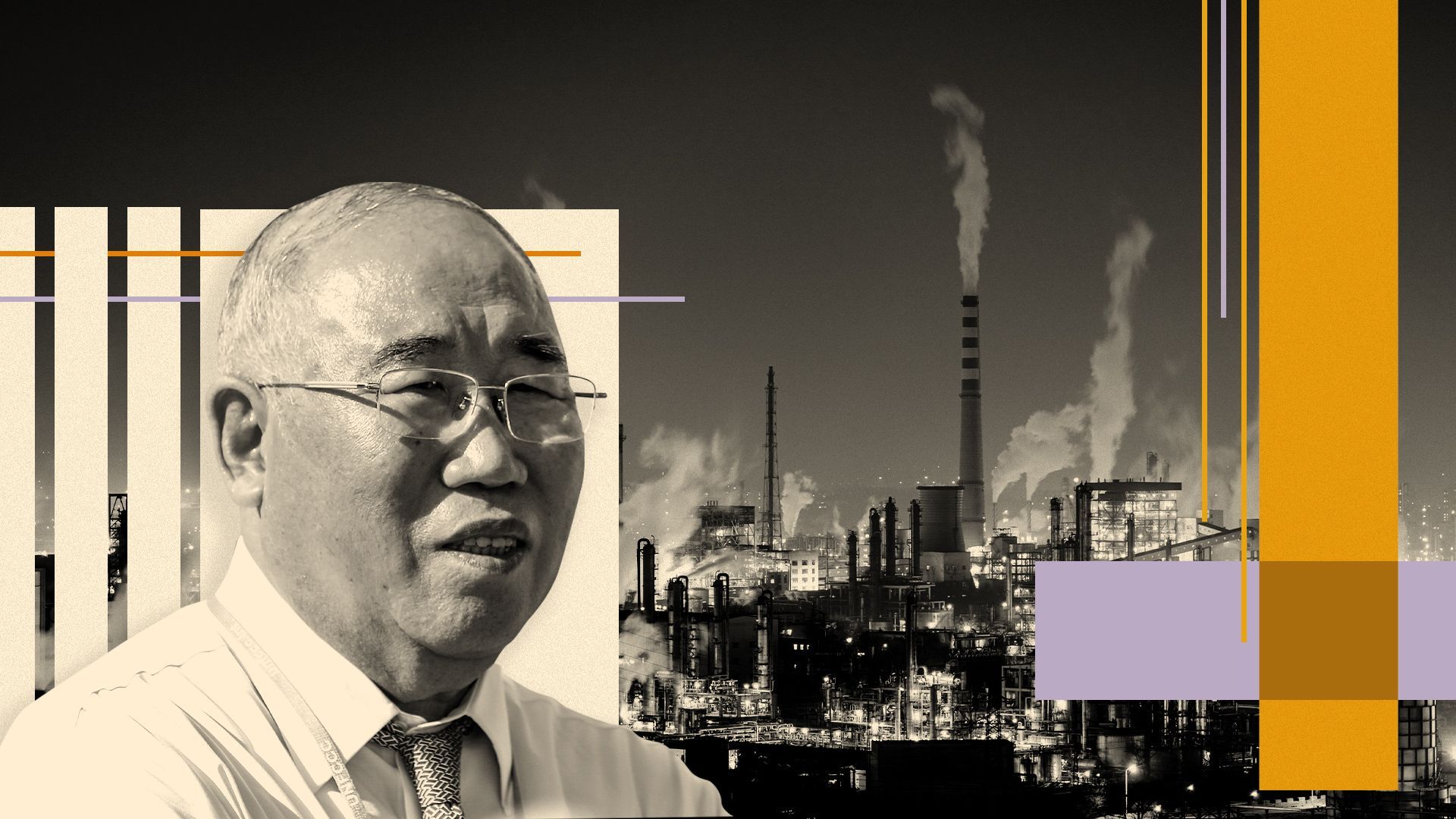 China's chief climate diplomat, Xie Zhenhua, has laid out that country's climate positions in advance of the UN climate summit in Dubai later this year.
Why it matters: China is the world's top current emitter of greenhouse gases, and it can either pave the way or block a new climate agreement.
Significantly, in remarks before the Center for China and Globalization think tank in Beijing, Xie said China opposes fossil fuel "phase out" language, which puts the country against small island states and some other countries that are pushing for such language to be in any COP28 agreement.
Xie also expressed a willingness to travel to the U.S. or a third country to meet with Biden's special climate envoy, John Kerry.
Kerry visited Beijing for climate talks in July.
The big picture: Kerry has consistently tried to carve out climate change from myriad points of contention between the U.S. and China, from international trade to a potential move against Taiwan.
Yes, but: China's opposition to a phase out provision puts the country in line with the U.S., given the fact that the US is a fossil fuel production powerhouse, and an increasing exporter of natural gas.
According to a Reuters report on Xie's comments, which Axios independently confirmed, Xie called a phase out "unrealistic," pointing to the intermittency of renewables and lack of a ready supply of large battery storage infrastructure.
Flashback: At COP26 in Glasgow, China was among the countries that, at the 11th hour, pushed for changing language on a fossil fuel "phase out" to a "phase down," and also included a reference to technologies that would capture and store carbon emissions at the source, such as carbon capture and storage.
The intrigue: China has been approving dozens of coal-fired power plants in recent years. That concerns Kerry, who raised it during meetings coinciding with the U.N. General Assembly last week.
A recent, comprehensive report from the Al Gore-cofounded Generation Investment Management found that China is building more new coal plants than any other nation, and until that stops, global emissions are likely to climb.s
What they're saying: "In a nutshell, both sides are testing the water gingerly and tying to see if they should deescalate the relationship ahead of the APEC summit," said Li Shuo of Greenpeace Asia. "If they do so, it will have big (and hopefully positive) implications for global issues, including climate and COP28."
The APEC Summit takes place in San Francisco from Nov. 15-17.
Go deeper