Christie says McCarthy "doing the very best he can" as House speaker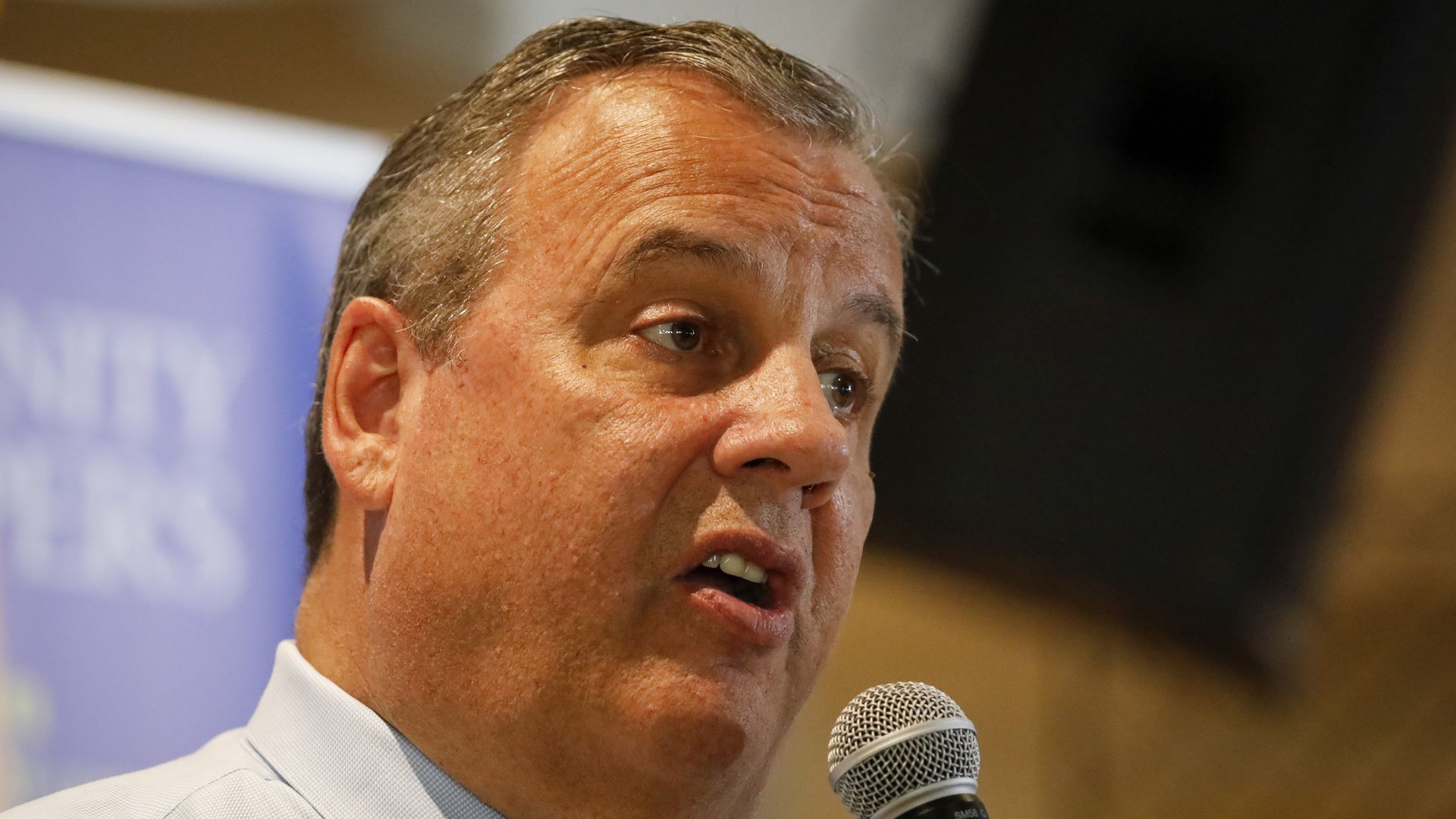 Former New Jersey Gov. Chris Christie, a 2024 GOP presidential hopeful, expressed confidence Sunday that House Speaker Kevin McCarthy (R-Calif.) will withstand the multiple challenges threatening his speakership.
Why it matters: The pressure on McCarthy is building as the clock ticks closer to a potential government shutdown, and multiple GOP House lawmakers have signaled possible efforts to remove him.
What he's saying: "I think Kevin McCarthy will continue to be speaker through the 2024 election," Christie said on NBC's "Meet the Press" Sunday.
"And then if he's speaker in January of 2025, I look forward to working with him as [p]resident to try to solve some of the problems that Joe Biden has created, and solve some of the problems that Donald Trump didn't solve even though he promised he would," he said.
Christie said he thinks McCarthy is "managing a very difficult caucus under very difficult circumstances, and doing the very best he can."
Christie added that Congress should do what it can to avoid a government shutdown, saying it will be "bad for the economy" and "bad for the American people."
Catch up quick: Congress has until Sept. 30 to pass appropriations bills to fund the government and avoid a shutdown.
But McCarthy remains in a deadlock as some GOP House lawmakers have threatened to oust him if he were to put a bill on the floor to avert a shutdown that doesn't include significant spending cuts and other demands.
Rep. Matt Gaetz (R-Fla.) said such a move would be an "automatic trigger" for a motion to vacate.
Just one member is required to call for a motion to vacate, which would trigger a vote to potentially oust McCarthy as speaker. The motion can be made by a member of either party and needs only a simple majority to pass.
Zoom out: As the government spending fight continues, earlier this month the House canceled a vote on an appropriations bill advancing funding for the Pentagon and entirely scrapped an appropriations bill for agriculture funding.
Go deeper: McCarthy's crumbling house of cards
Go deeper