Trump lobs new grenade into GOP's government shutdown debate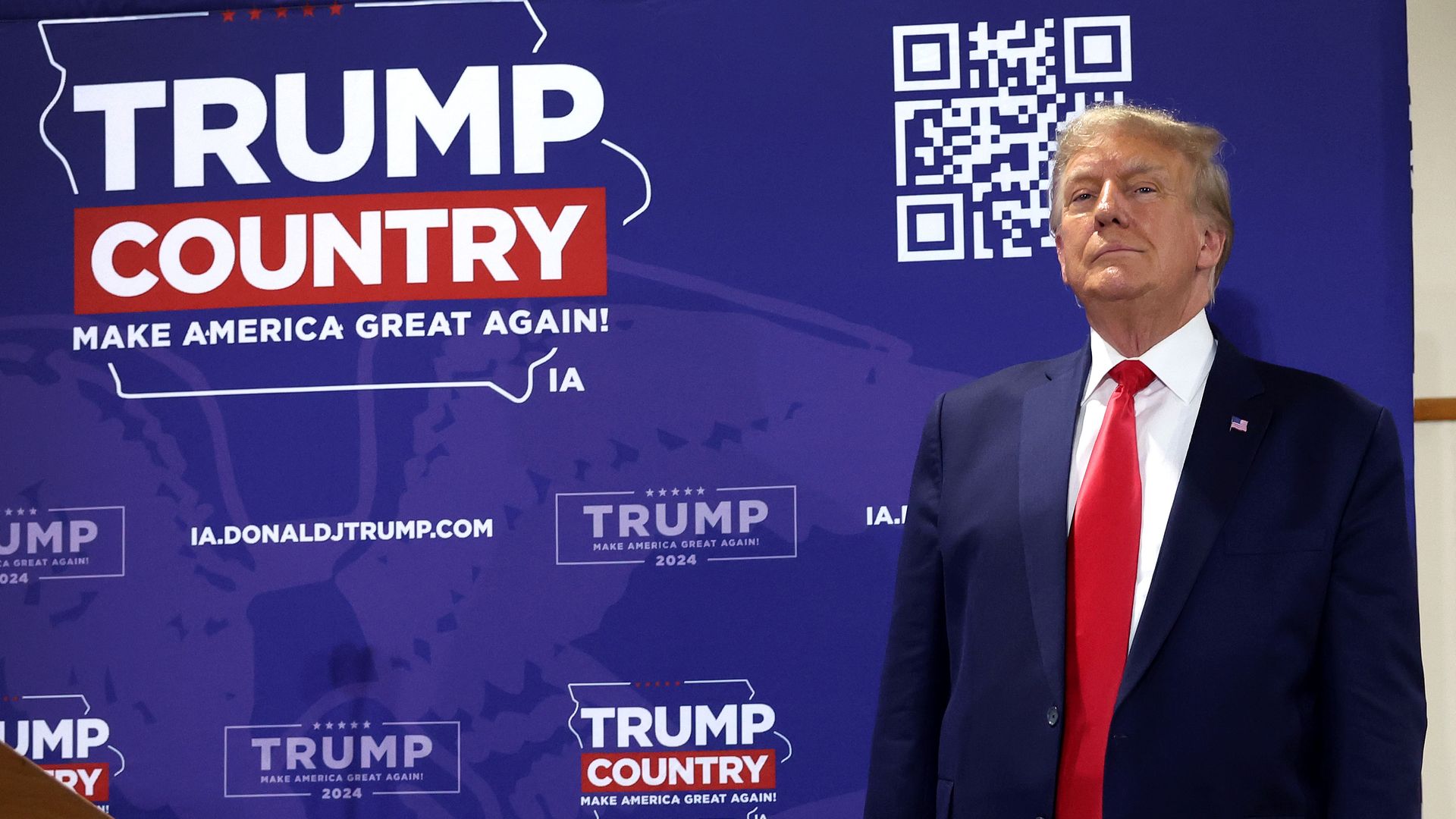 Former President Trump called on Republicans in Congress to "defund all aspects" of the "weaponized" Biden administration ahead of the Sept. 30 government shutdown deadline, declaring it their "last chance" to halt his "political prosecutions."
Why it matters: House Speaker Kevin McCarthy (R-Calif.) is desperately trying to unite his conference around a new plan to fund the government for 30 days, following a series of rebellions by GOP hardliners. Trump's intervention could further complicate his efforts to pass the so-called "continuing resolution."
"Trump opposes the continuing resolution," tweeted Rep. Matt Gaetz (R-Fla.), a key Trump ally and McCarthy critic. "Hold the line."
"[Republicans] failed on the debt limit, but they must not fail now. Use the power of the purse and defend the Country!" Trump posted on Truth Social Wednesday, hours after a GOP conference meeting appeared to produce the first signs of a breakthrough in weeks.
Between the lines: It's unclear whether Trump has the sway among House Republicans that he once did. Several of his most loyal allies, like Gaetz, are already opposed to McCarthy's plan.
Flashback: Trump was president during a 35-day government shutdown in 2018 and 2019 — the longest in U.S. history.
The shutdown — which began while Republicans had control of both chambers of Congress — stemmed from Trump's demand for more than $5 billion for his southern border wall.
The former president eventually relented despite achieving no concessions, damaging his approval rating in the process.
Go deeper