George R.R. Martin, John Grisham and other writers sue over ChatGPT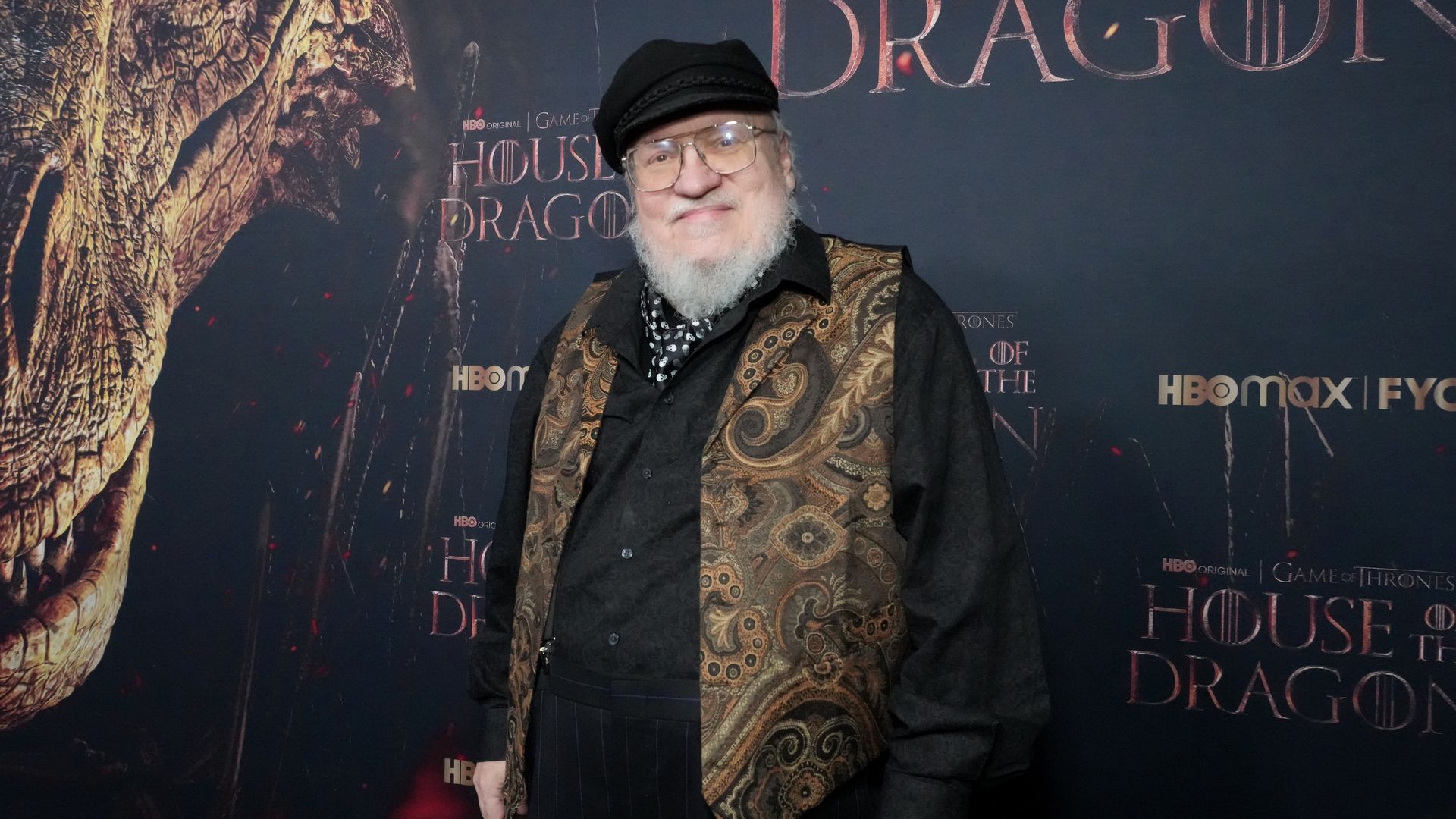 Writers including John Grisham and "A Game of Thrones" author George R.R. Martin are suing OpenAI over its ChatGPT technology.
Driving the news: The lawsuit filed late Tuesday in the U.S. District Court for the Southern District of New York alleges that under the Copyright Act of 1976, OpenAI infringed on the registered copyrights of fictional works.
The suit was filed in conjunction with the Authors Guild, and includes defendants Jonathan Franzen, George Saunders, Jodi Picoult and others.
The big picture: Laws specific to AI don't exist yet, complicating questions over whether AI companies have the rights to use the data that trained their systems and whether the output can be copyrighted.
Zoom in: The authors alleged that OpenAI copies their works without permission or consideration, and then fed the copyrighted works into their algorithms designed to put out human-seeming text responses to users' prompts.
"These algorithms are at the heart of Defendants' massive commercial enterprise," the suit states. "And at the heart of these algorithms is systematic theft on a mass scale."
The plaintiffs allege OpenAI is making them "unwilling accomplices in their own replacement."
The authors are seeking a permanent injunction and for damages to be paid to cover lost license fees.
The other side: "We respect the rights of writers and authors, and believe they should benefit from AI technology," an OpenAI spokesperson told Axios in an emailed statement Wednesday evening.
"We're having productive conversations with many creators around the world, including the Authors Guild, and have been working cooperatively to understand and discuss their concerns about AI," the statement continued.
"We're optimistic we will continue to find mutually beneficial ways to work together to help people utilize new technology in a rich content ecosystem."
Go deeper: Generative AI is a legal minefield
Go deeper