Medicare Advantage ads will look different this fall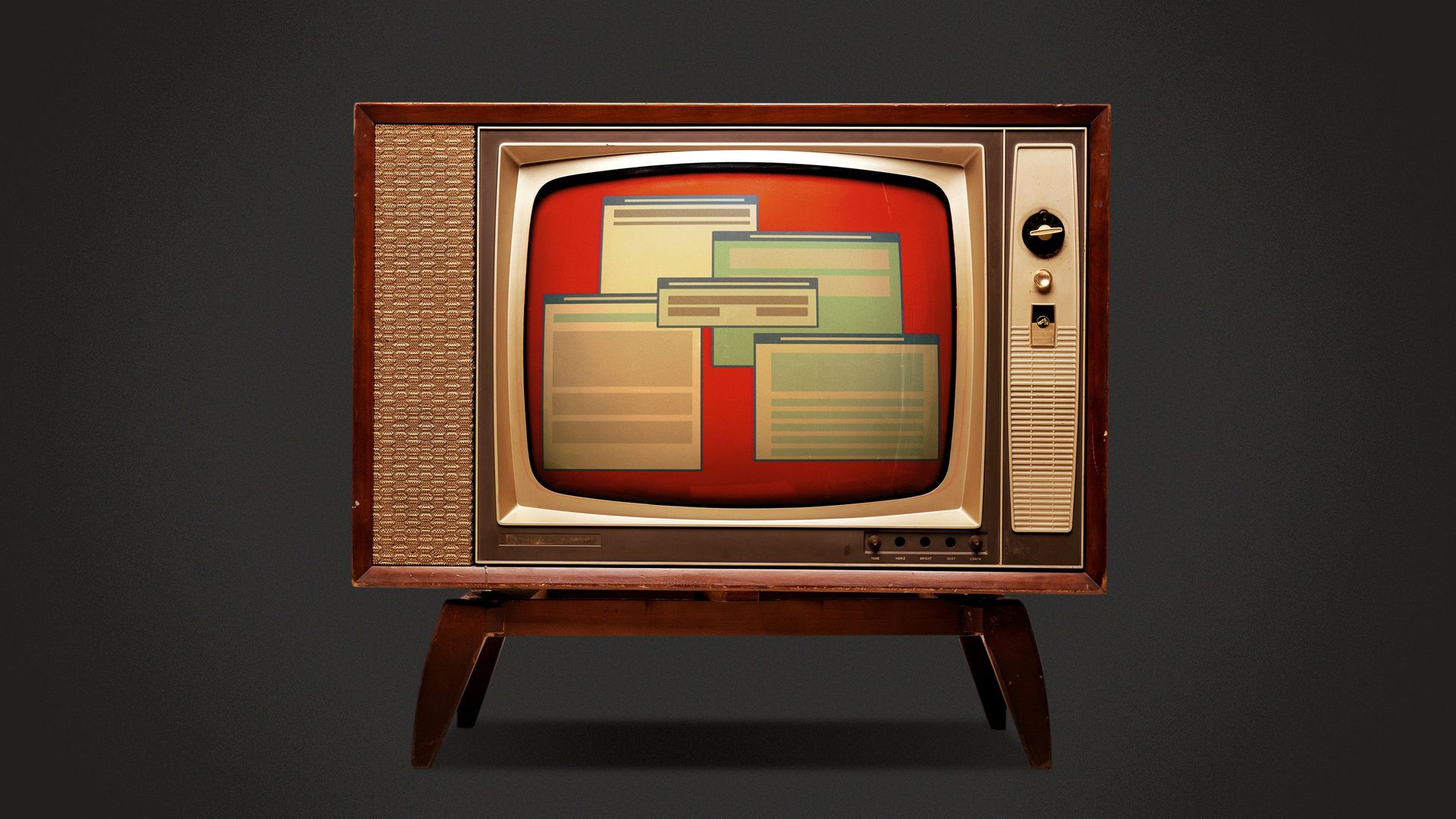 A new analysis finds more than 25% of Medicare Advantage television ads last year used images evoking government Medicare cards — a tactic that's now forbidden under a federal crackdown on misleading advertising in the program.
Why it matters: The fall advertising blitz for Medicare Advantage may look quite different this year because of stricter marketing rules from the Biden administration, the new KFF report indicates.
Catch up quick: For the enrollment period starting Oct. 15, insurers will be barred from using the Medicare name or logo in a misleading way and from advertising benefits in areas where they aren't available, among other changes.
The federal rules followed a Senate Finance Committee report last fall that found beneficiary complaints about Medicare marketing doubled between 2020 and 2021.
Medicare beneficiaries have an average of 43 different options for Medicare Advantage coverage — more than double from 2018 as enrollment in the alternative to traditional Medicare has also grown rapidly.
By the numbers: More than 1,260 unique ads for Medicare plans aired nearly 650,000 times during last year's nine-week open enrollment period for 2023 Medicare coverage, KFF found.
The vast majority of ads highlighted extra benefits a plan could offer, like dental benefits and lower out-of-pocket costs. Added benefits are among the most common reasons consumers choose Medicare Advantage over traditional coverage, according to the Commonwealth Fund.
More than 50,000 airings used language indicating that consumers would miss out on benefits if they didn't enroll in a Medicare Advantage plan.
Just 4% of ads mentioned quality ratings.
Many ads used celebrity spokespeople. Retired football player Joe Namath appeared in almost 10% of all Medicare Advantage airings last fall.
The intrigue: Medicare beneficiaries don't trust advertisements for coverage, suggest insights from KFF focus groups conducted last year.
Most focus group participants found the advertisements "off-putting, misleading, and unhelpful," according to a report on the focus groups.
Few participants recalled using official Medicare resources to navigate coverage options. However, many said they trust brokers to help them choose coverage and aren't concerned about brokers receiving commissions.
What they're saying: Insurers had urged against implementing tougher marketing rules all at once, arguing they could inconvenience beneficiaries and drive up consumer costs.
"Open and honest information about their plans is essential to Medicare Advantage's ability to continue to deliver high levels of satisfaction for seniors," David Allen, a spokesperson for insurance trade group AHIP, said in response to the KFF analysis.
Allen said the group will work with federal officials to assess marketing requirements.
Go deeper