DOJ charges Trump supporter at center of a Jan. 6 conspiracy theory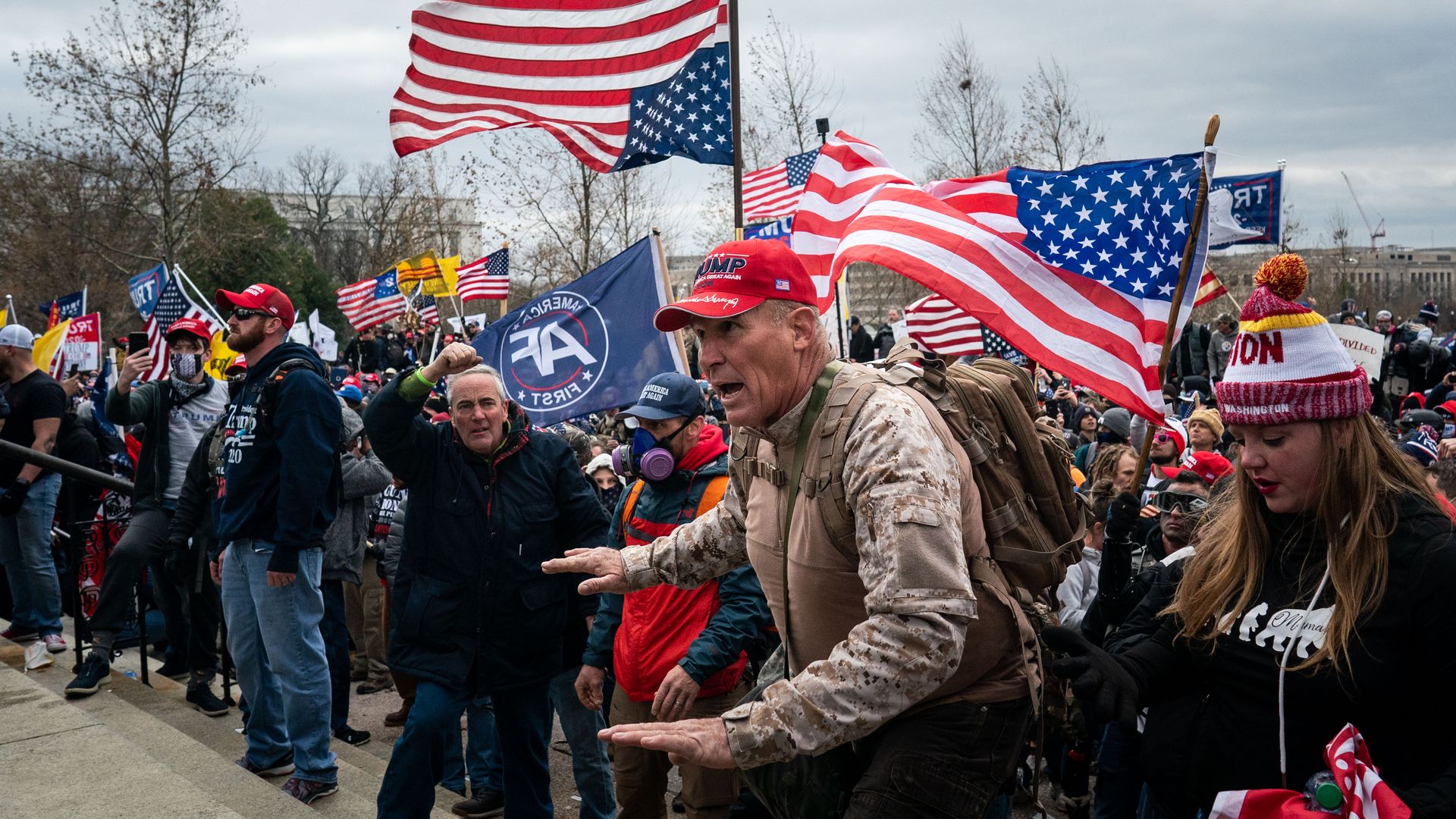 A Jan. 6 rioter at the center of an unfounded conspiracy theory was charged by the Department of Justice on Tuesday for his actions during the Capitol riot.
Why it matters: Ray Epps, a Trump supporter who was falsely deemed a covert FBI agent who helped incite the attack, was charged with one misdemeanor count of disorderly or disruptive conduct on restricted grounds.
Details: The DOJ charged Epps by information, which does not require a grand jury's vote. It suggests that he may enter a plea agreement with prosecutors.
The court filing accuses Epps of knowingly disrupting government business and functions through conduct in the Capitol and its grounds.
If he goes to trial and is convicted, he could face a fine and up to one year in prison.
The big picture: The conspiracy theory against Epps began after obscure right-wing media outlets compiled heavily edited videos to portray him as a government agent.
The conspiracy, which he has denied, was amplified by Trump, former Fox News political commentator Tucker Carlson and Republican members of Congress to downplay the severity of the attack and obfuscate who was actually responsible for it.
Epps and his family faced death threats after the conspiracy theory gained traction, forcing them to leave their home in Arizona.
Epps filed a defamation lawsuit against Fox News earlier this year over a segment that featured him on Carlson's show.
Go deeper: Ex-Proud Boys leader Enrique Tarrio sentenced to 22 years in Jan. 6 case
Read the information:
Go deeper