Trump supporter Ray Epps sues Fox News for defamation over Jan. 6 "falsehoods"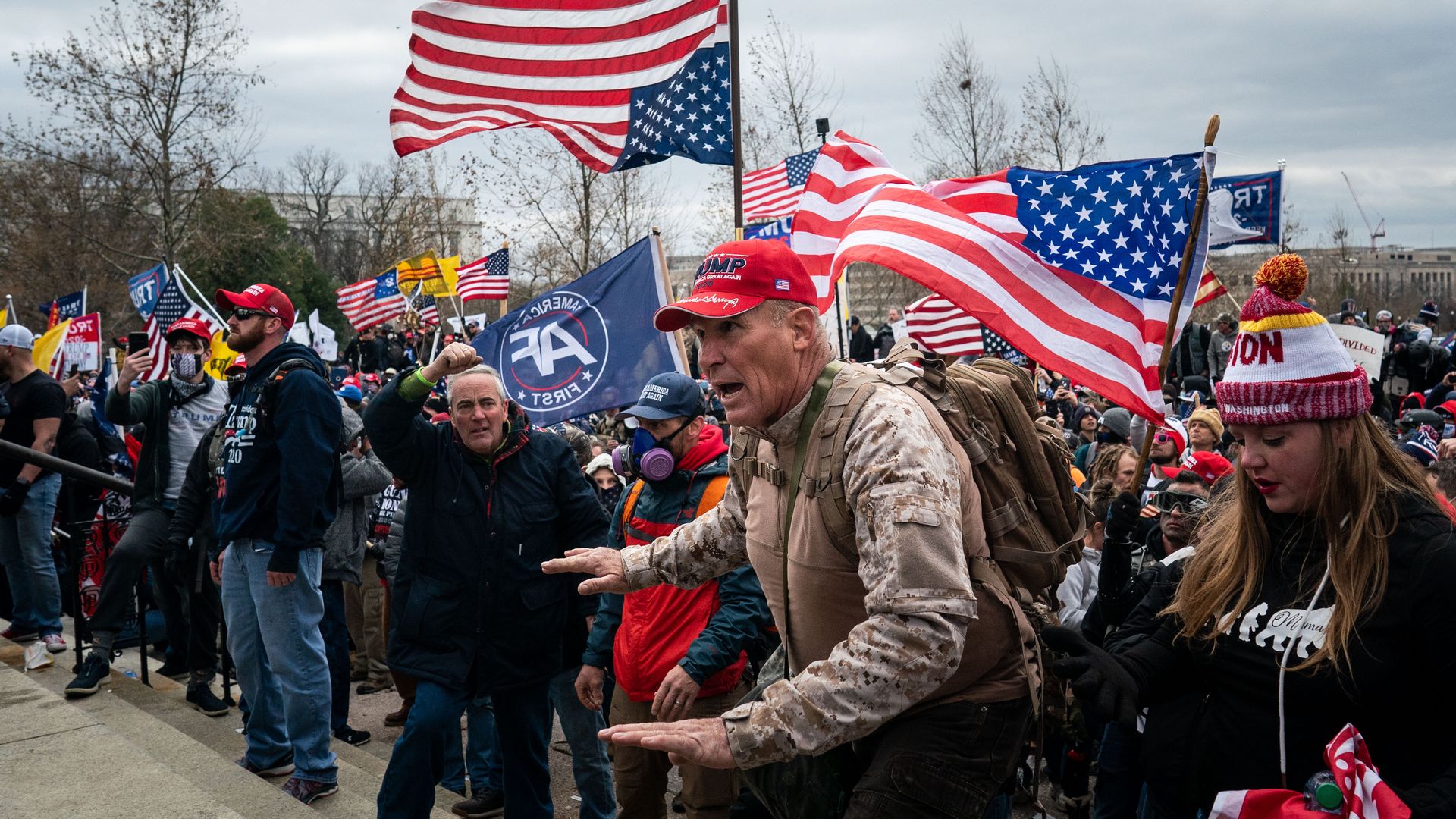 Fox News was sued for defamation Wednesday by Trump supporter Ray Epps, who alleges the network and host Tucker Carlson spread a "fantastical story" about him.
Driving the news: Epps, who emerged at the center of right-wing conspiracy theories after he participated in the Jan. 6 Capitol riot, accuses Fox News and Carlson in his lawsuit of "spreading falsehoods" that he was an undercover FBI agent and was responsible for inciting the riot.
"Just as Fox had focused on voting machine companies when falsely claiming a rigged election, Fox knew it needed a scapegoat for January 6th," the complaint states.
"It settled on Ray Epps and began promoting the lie that Epps was a federal agent who incited the attack on the Capitol."
The lawsuit alleges that Carlson "commenced a years-long campaign spreading falsehoods about Epps."
Fox News did not immediately respond to Axios' request for comment.
The big picture: The lawsuit comes just months after Fox News settled with Dominion Voting Systems for over $787 million related to false statements it made on air about Dominion.
The baseless conspiracy theory that named Epps as a covert FBI agent who helped incite the Jan. 6 attack was pushed by right-wing media outlets and Republican politicians. It prompted death threats toward Epps, he told the New York Times last year.
Go deeper: Scoop: Fox News says Tucker Carlson breached his contract
Go deeper