Hard-right politics grow across the globe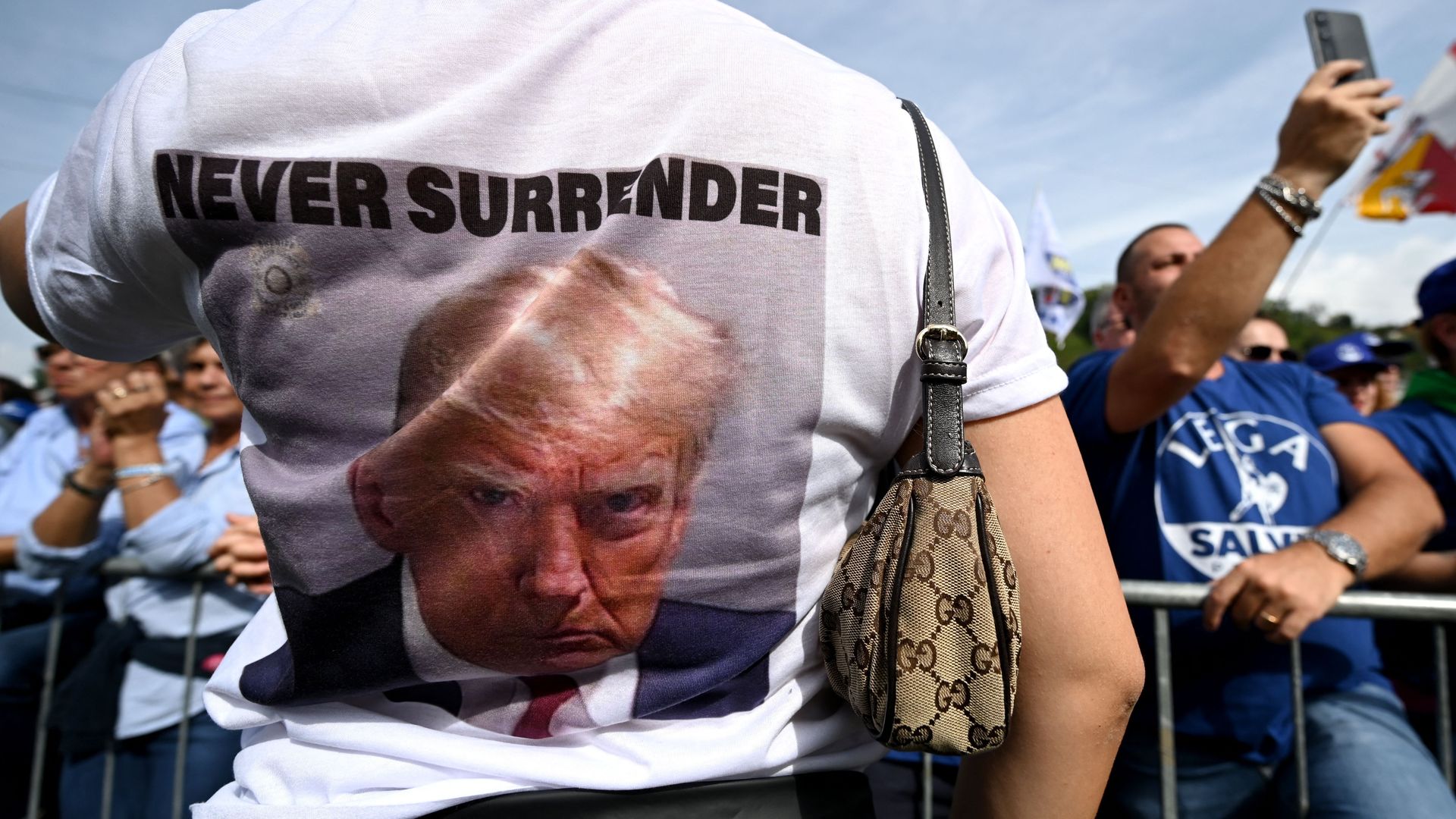 International Trump support reflects a global phenomenon: The hard right, once fringe, is gaining power and popularity across Europe, Latin America and elsewhere.
Why it matters: Immigration, inflation and the rising cost of climate policy are creating potent new targets for populism, the Economist reports.
Zoom in: In Europe, nationalist or far-right parties are growing in Germany, France, Italy, the Netherlands, Belgium, Switzerland, Austria, Hungary, Poland, and even Finland and Sweden.
Newish democracies "that for decades lacked big nationalist parties — Portugal, Romania and Spain — now have them," the Economist adds.
It's also true in Latin America: Tucker Carlson just traveled to Argentina to interview Javier Milei, a self-described "anarcho-capitalist" (radical libertarian) who came out of nowhere to become the favorite in next month's presidential election.
Right-wing populists have made inroads in Chile, Paraguay and El Salvador, often with tough-on-crime messages, AP reports.
What's happening: Right-wing populists have lost — most notably former President Trump in the U.S., right-wing leader Marine Le Pen in France and Jair Bolsonaro in Brazil. But the global phenomenon doesn't appear to be ebbing, Axios' Dave Lawler tells me.
In all three, the more mainstream victors have seen their popularity wane. As in countries across the rich world, the far-right is still knocking at the door each election cycle.
Between the lines: In several cases, right-wingers are coming back strong after losing.
In Israel, Prime Minister Benjamin Netanyahu partnered with the extreme right to return to office, giving once-fringe parties a bigger voice than ever before — and helping spark a political crisis.
Netanyahu is in the U.S. this week, and will hold a bilateral meeting with Biden on Wednesday in New York at the UN General Assembly.
First, Netanyahu will meet Monday with Elon Musk in San Francisco to talk AI.
Minutes before leaving for the U.S., the Israeli leader said pro-democracy protesters who will demonstrate against him in California and New York "are aligning themselves with the PLO and Iran."
Reporting was contributed by Axios' Barak Ravid and Zachary Basu.
Go deeper