Ford faces another potential strike in Canada after contract deadline passes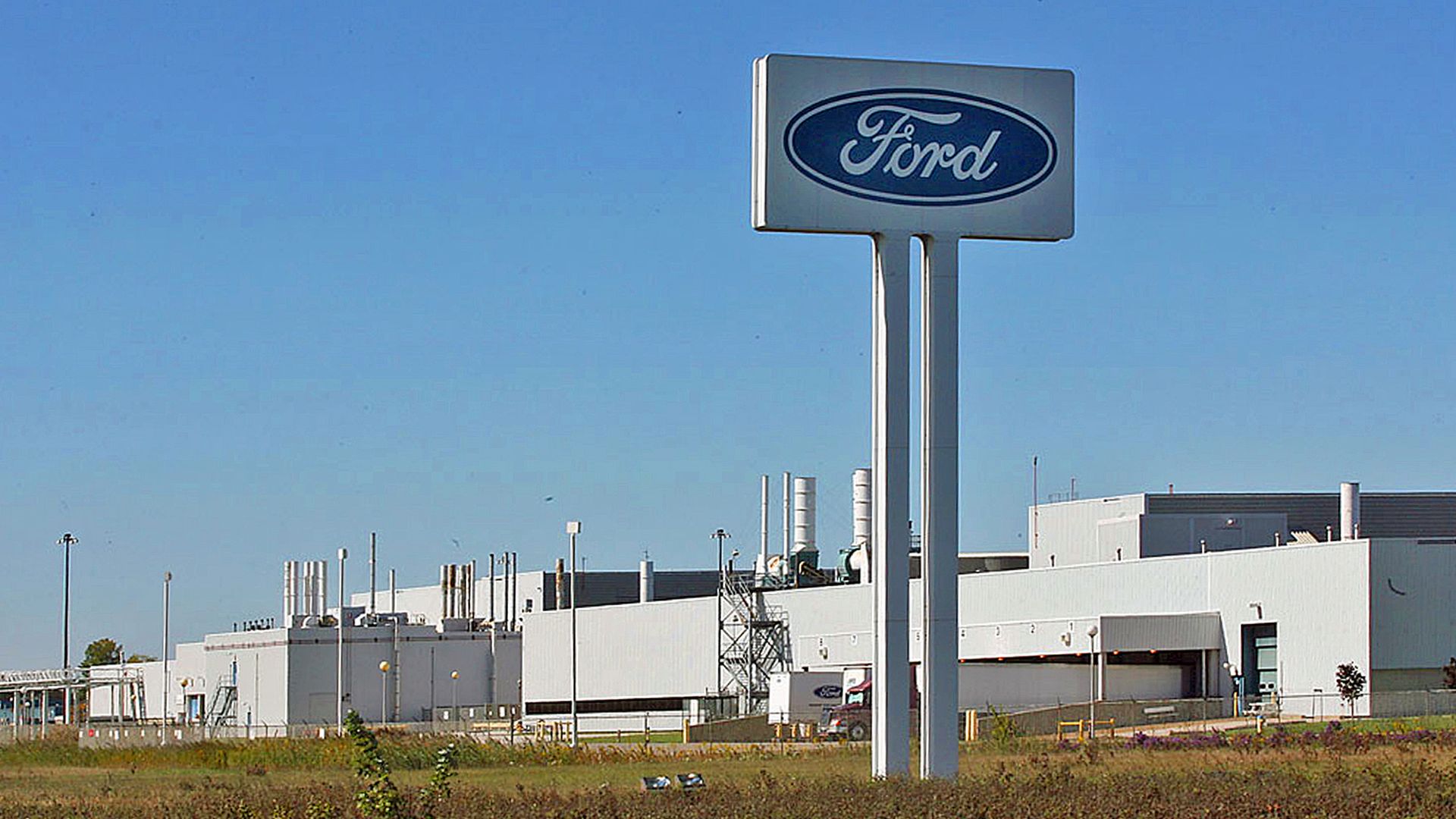 Negotiations between Ford and the union representing about 5,100 auto workers in Canada were extended for 24 hours after a midnight contract deadline passed — adding to the labor troubles the automaker is already facing in the U.S.
Why it matters: The potential strike comes as UAW officials in the U.S. warn a coordinated strike against General Motors, Ford and Stellantis that began on Sept. 15 may expand to more plants Friday if there's not "substantial progress toward a fair agreement." The American and Canadian auto industries are closely intertwined.
Labor action in one country could quickly affect employees across the border. Ford's engine plants in Windsor and Essex, Ontario (just across the river from Detroit), for example, produce V8 engines for Ford's F-series pickup trucks, Transit vans and Mustang sports cars.
Without those engines, five factories in the U.S. employing nearly 24,000 American auto workers could be forced to curtail production.
Yes, but: Those factories could still build trucks, vans and Mustangs with six-cylinder engines, but customers might be disappointed.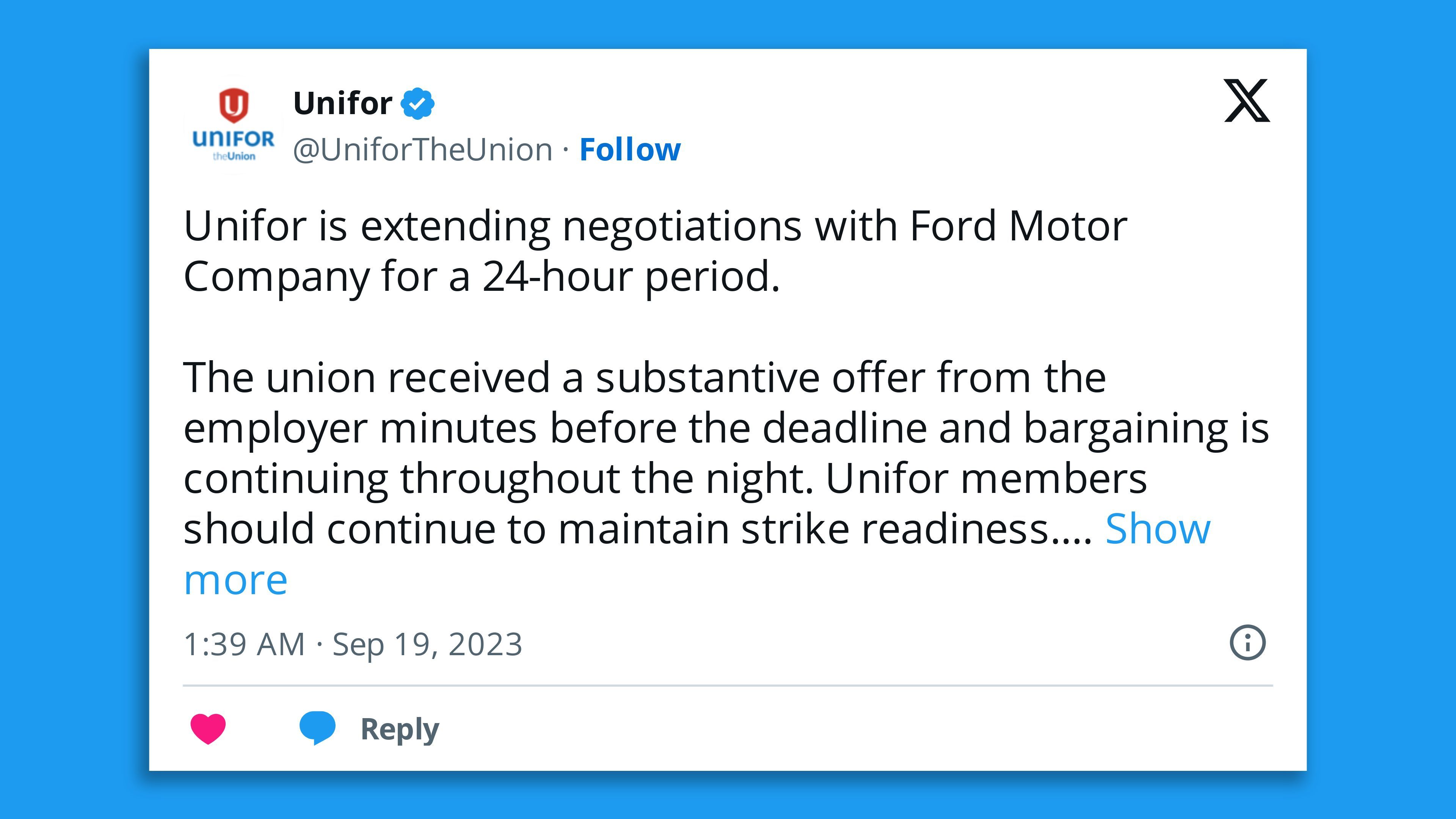 The big picture: Unlike the UAW's high-profile strike against Detroit's Big Three automakers, Unifor, which represents Canadian auto workers, has been quietly bargaining with Ford over wages, pensions and the transition to electric vehicles.
Unifor selected Ford as its "target" company for negotiations, and will use the eventual deal as the pattern for bargaining with Stellantis and General Motors.
The UAW has traditionally used the same approach, but opted instead for a novel strike strategy that hits three plants — one for each company — while most other members continue working under expired contracts.
Where it stands: Unifor's national president, Lana Payne, said Sunday that the two sides remained "far apart" ahead of Monday's 11:59 pm contract expiration and workers were prepared for scenarios including strike action, but the union said in a Tuesday update that talks would continue following a Ford offer.
Besides the two Canadian engine plants, Ford has one assembly plant in Oakville, Ontario, near Toronto, which makes the Ford Edge and Lincoln Nautilus SUVs.
What they're saying: "We are hard at work at the bargaining table with Unifor to create a blueprint that leads our employees, our business, our customers, and our communities into the future," a Ford spokesperson said Tuesday morning.
Go deeper: Trump expected to address striking auto workers instead of attending GOP debate
Editor's note: This article has been updated with details on the extension of negotiations.
Go deeper