In photos: UAW members strike against Big Three automakers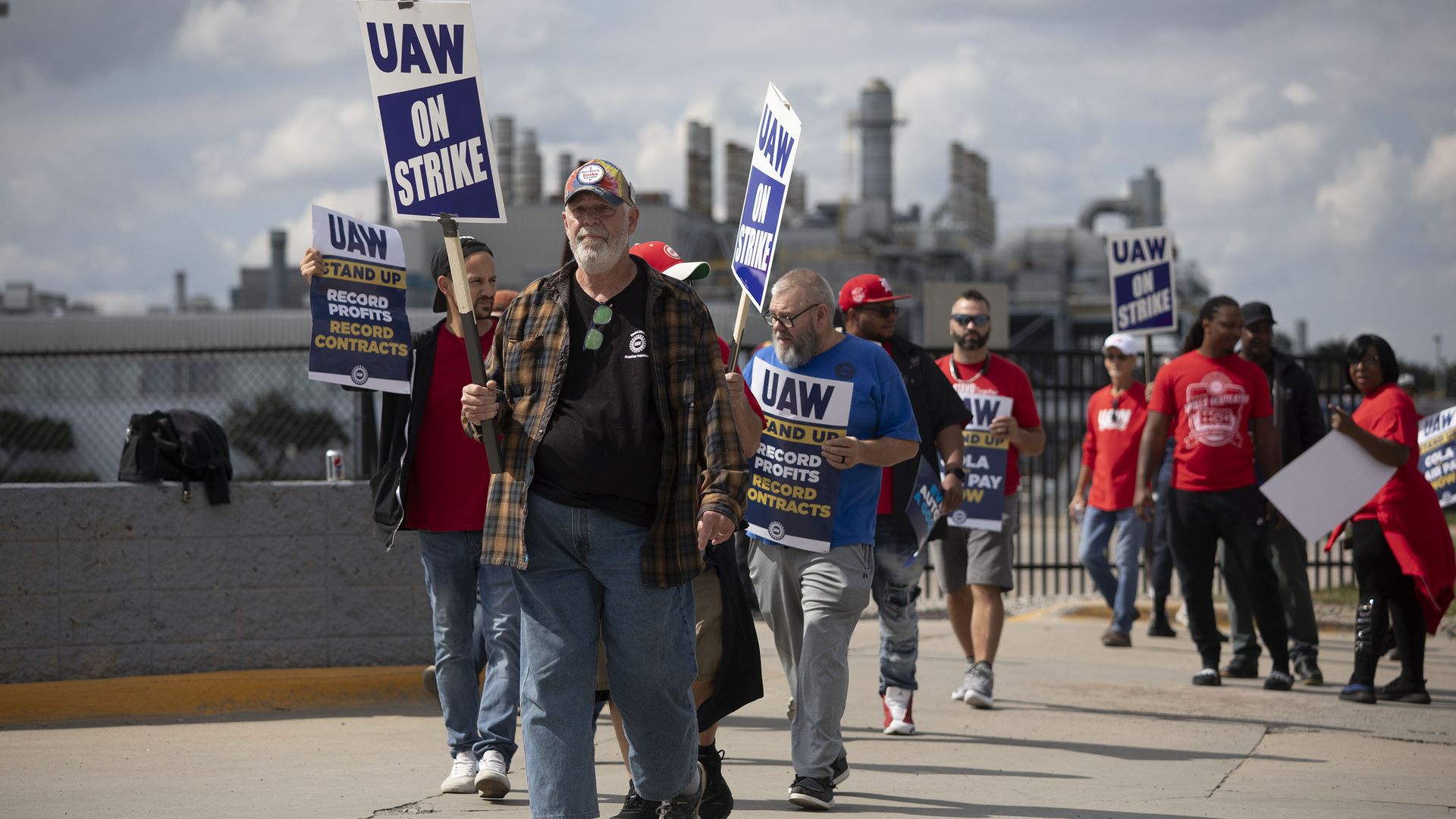 Thousands of members of the United Auto Workers (UAW) labor union went on strike against automakers General Motors, Ford and Stellantis on Friday.
Why it matters: The massive strike is unprecedented, as there has never been a strike against all three automakers at once, Axios' Nathan Bomey reports.
The strike was launched after negotiations on a new labor contract failed. The workers asked for hourly wage increases, more paid-time off, a return to traditional pensions and retiree health care, and other concessions.
If prolonged, the strike could disrupt the economy, costing more than $5 billion over a period of 10 days, according to the Anderson Economic Group.
What they're saying: President Biden on Friday urged the automakers to bring an end to the walkout by sharing their "record profits" with the striking union workers, Axios' Joann Muller reports.
"The companies have made some significant offers. But I believe they should go further to ensure that record corporate profits mean record contracts for the UAW," the president said.
In photos: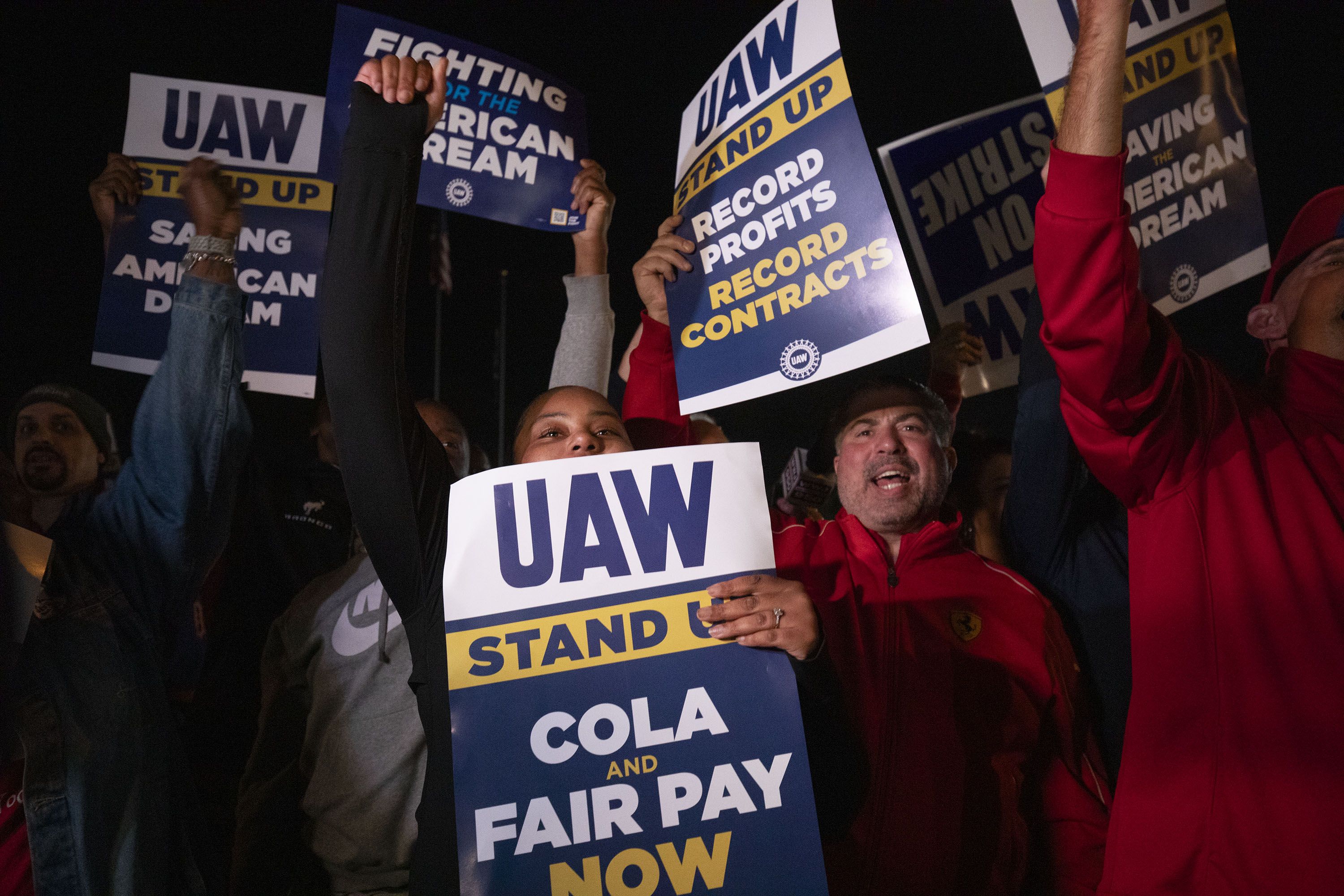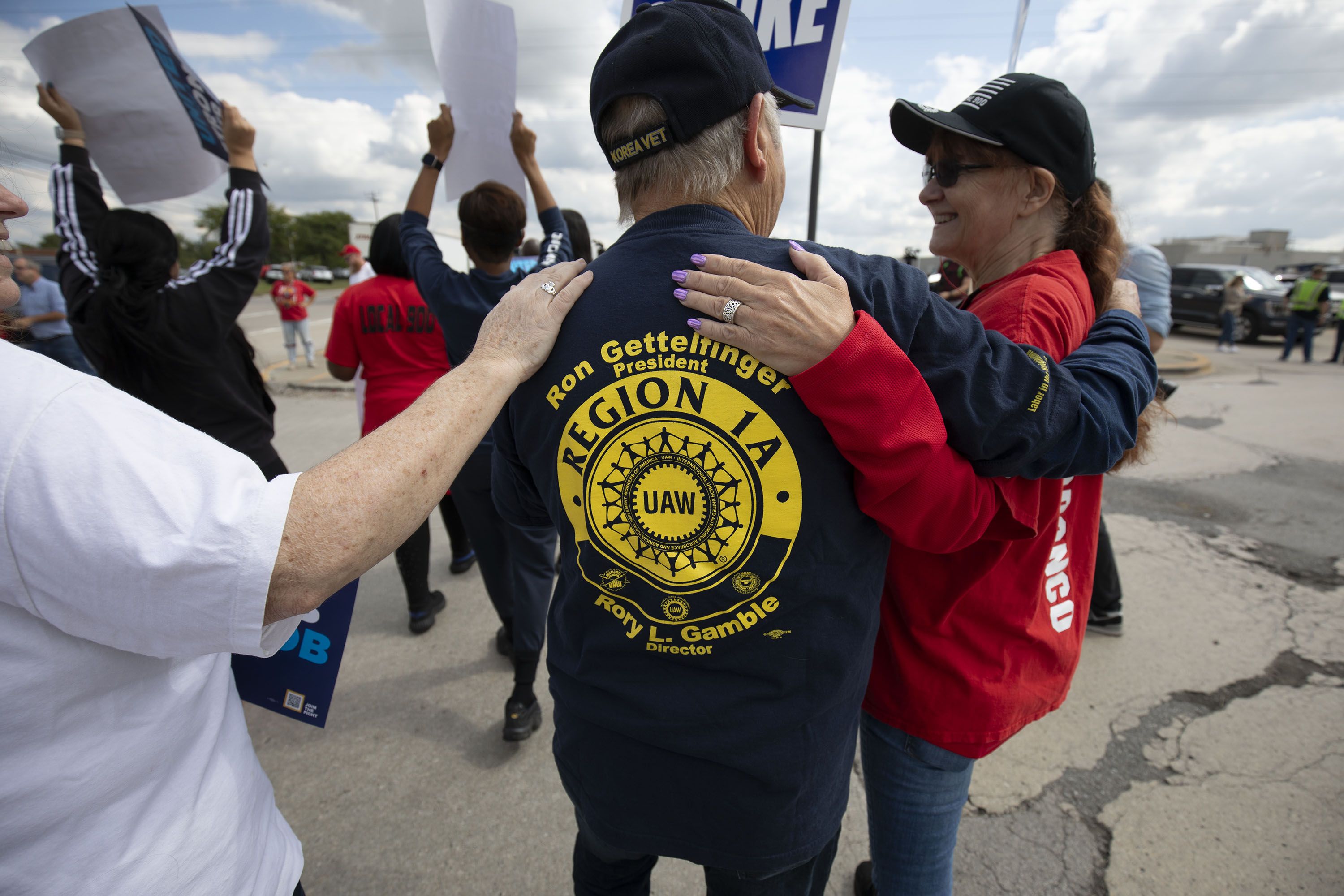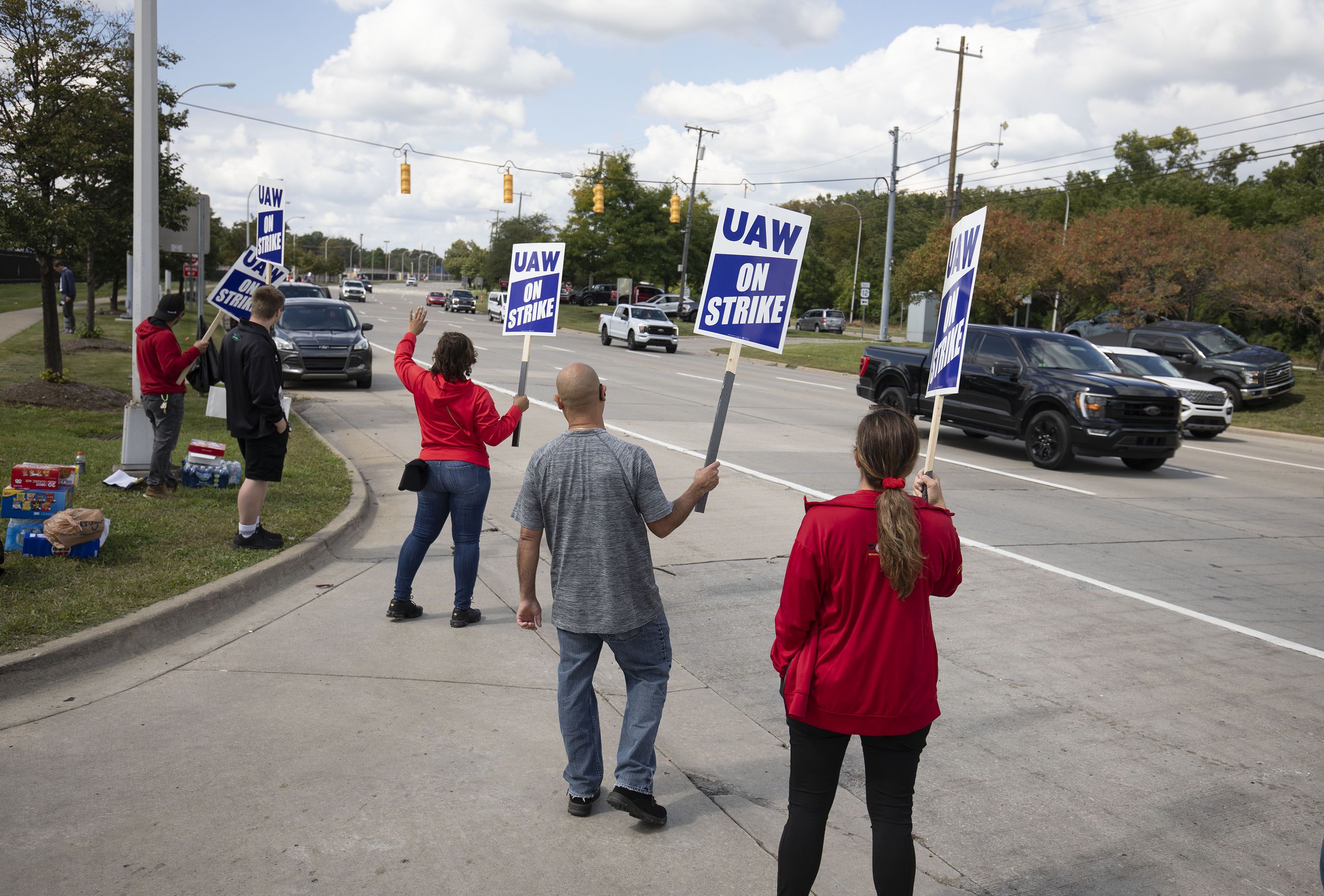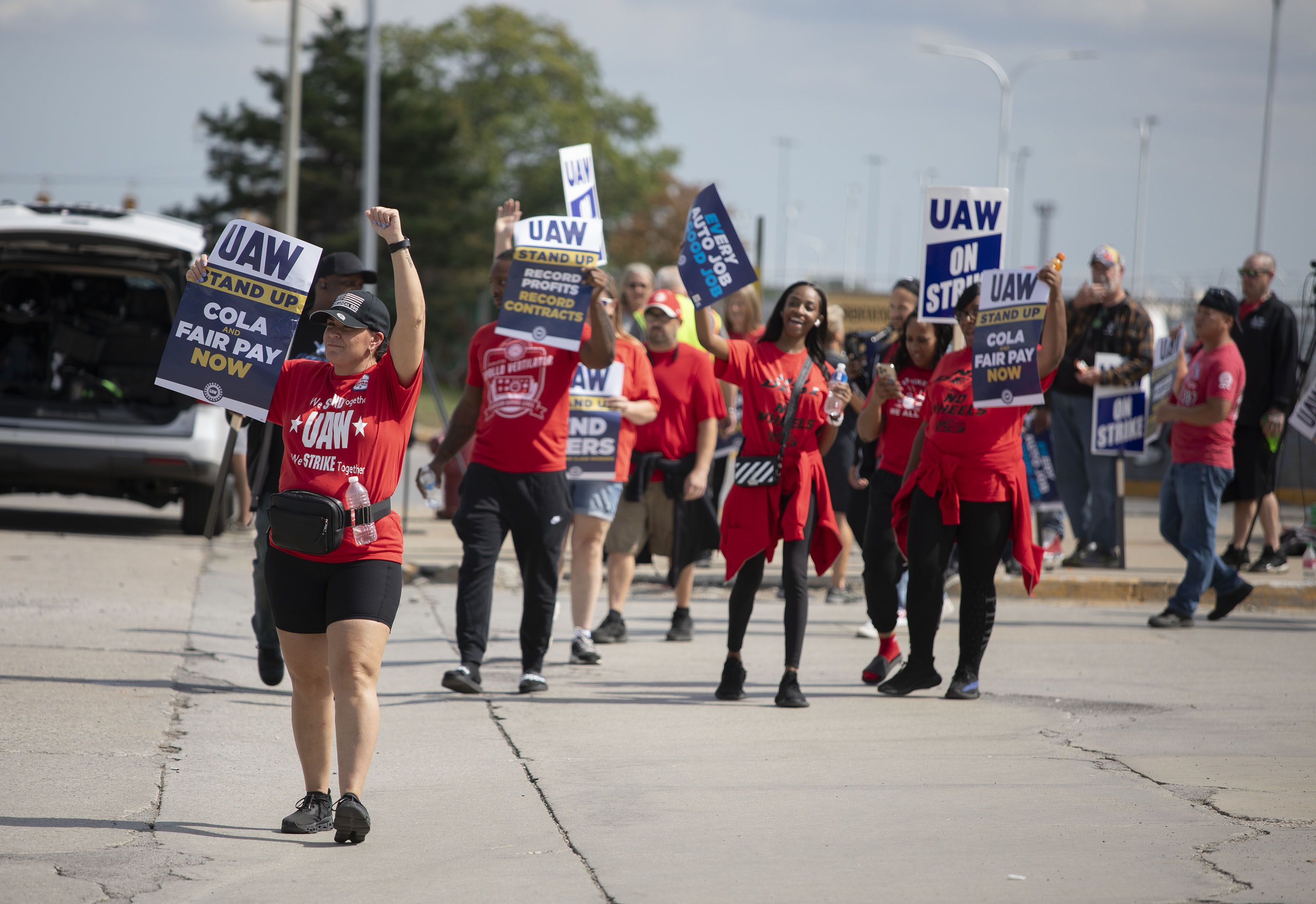 Go deeper: These vehicles are most affected by the UAW strike
Go deeper