NYC to house asylum seekers at old naval air station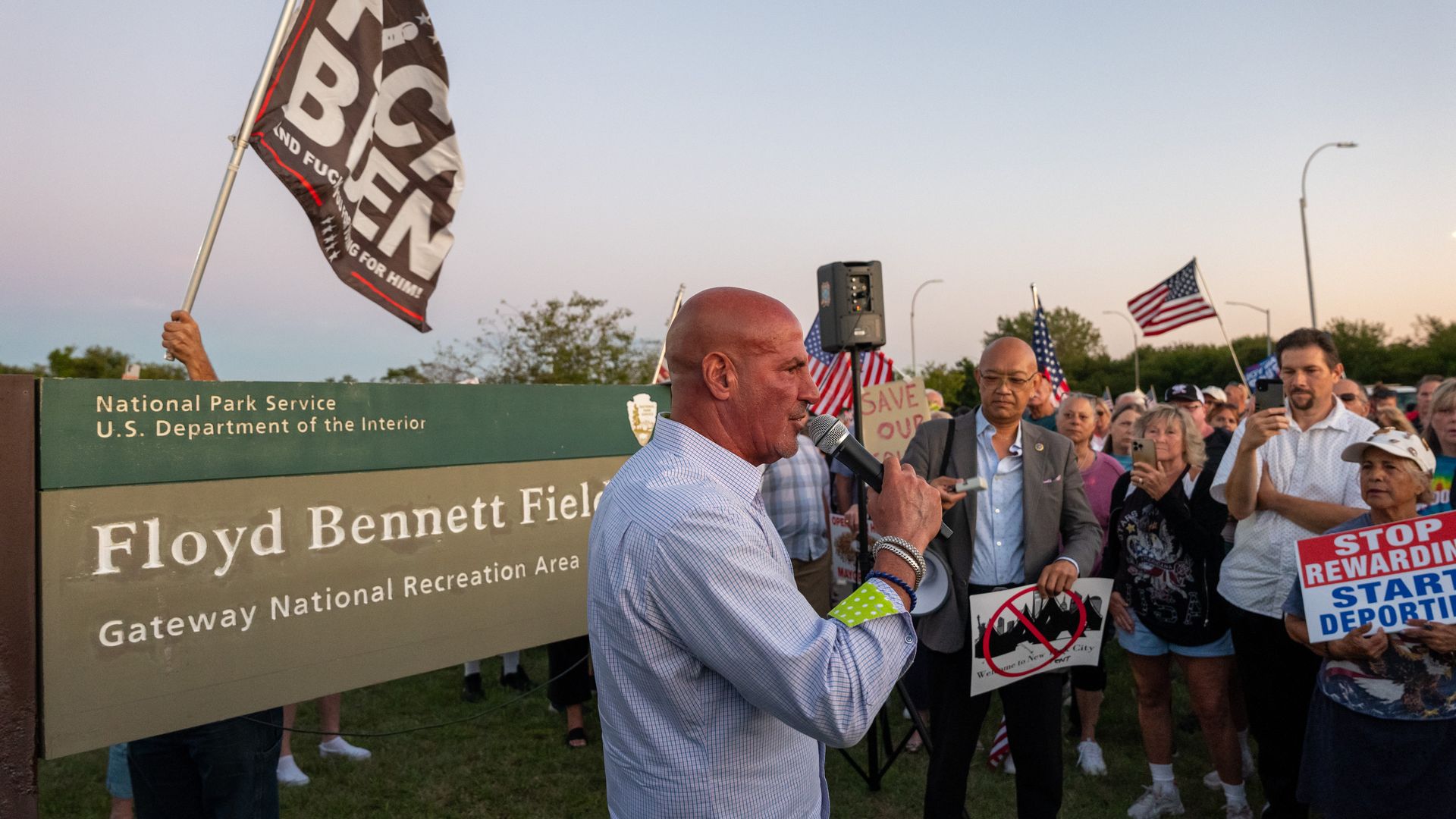 New York City is leasing an airfield to use as an emergency site to shelter asylum seekers, Mayor Eric Adams (D) announced Friday.
Driving the news: The city's agreement with the federal government will allow for more than 113,300 migrants to be housed at Floyd Bennett Field.
The field is a former World War II naval air station that now holds the New York City Police Department's aviation unit.
The big picture: Adams has been urging the Biden administration to issue an emergency declaration that would open up additional space and funding to manage the large numbers of asylum seekers arriving in New York City from the southern border.
In announcing the plan Friday, Adams thanked Gov. Kathy Hochul (D) for her commitment to reimbursing the city fully for the use of the site but continued his pleas for federal government involvement.
Axios has previously reported on the soured relationship between Adams and Biden.
Democratic-run cities have been struggling to handle the surge of newly arrived asylum seekers who initially crossed the U.S.-Mexico border.
Adams said last month that the city is facing a potential $12 billion bill to deal with the migrant crisis over the next three fiscal years if it doesn't get support from state and federal governments.
What he's saying: "Because we haven't seen meaningful policy changes that would alter the course of this crisis, we've been forced to unsustainably open new site after new site as asylum seekers continue to arrive by the thousands," the mayor said in an online statement.
"This is not an adequate solution or any sort of long-term plan by the federal government to this national problem," he added.
By the numbers: The city has seen an influx of more than 100,000 asylum seekers since 2022, according to Adams.
Go deeper