Wisconsin Senate votes to oust top election official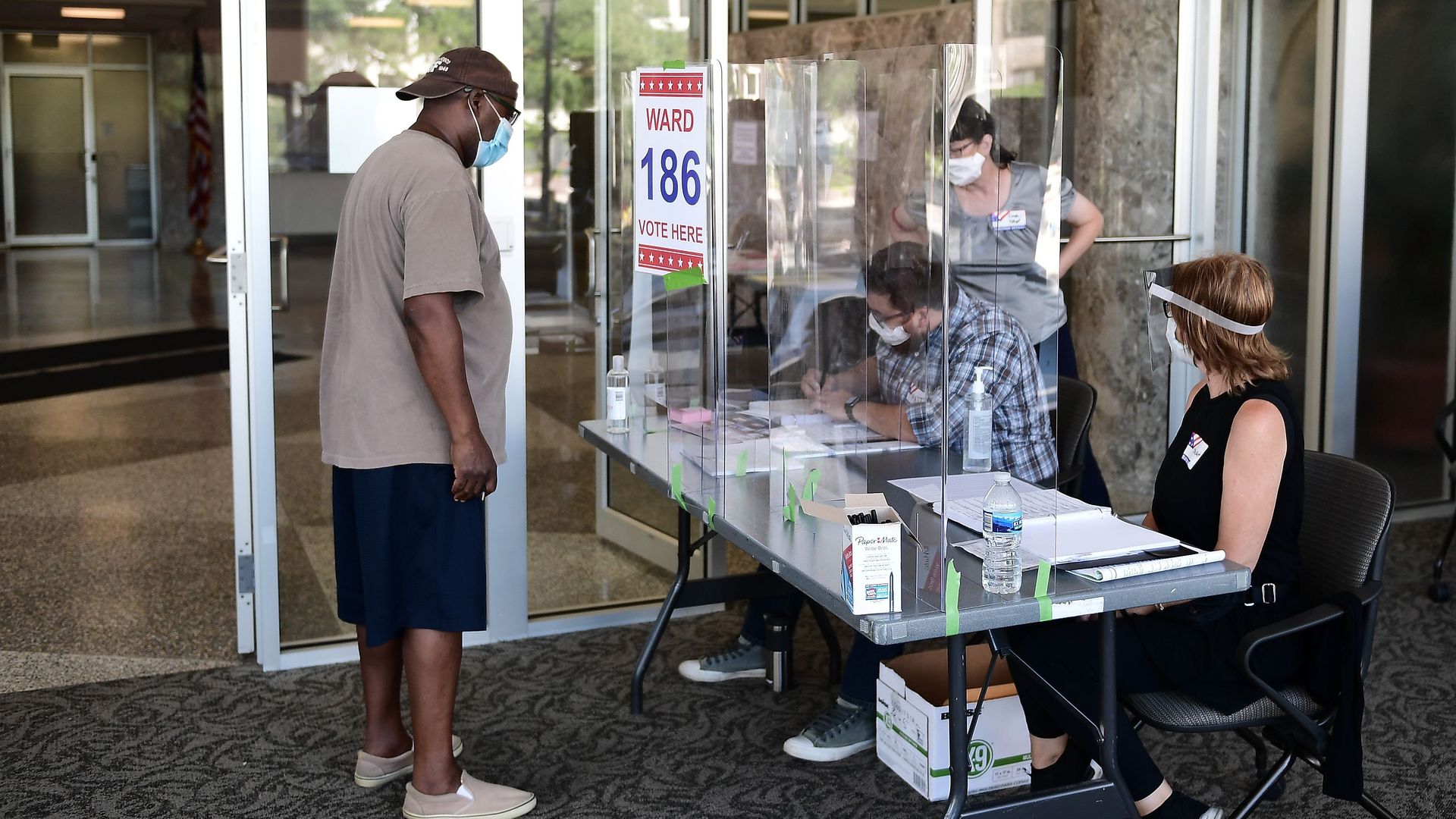 The Republican-led Wisconsin Senate voted to oust its top elections official on Thursday.
The big picture: The move comes amid an ongoing tug-of-war over who leads the battleground state's bipartisan elections agency, with a legal battle likely to spill over into the 2024 primary season.
Driving the news: The state Senate voted along party lines to fire Wisconsin Elections Commission Administrator Meagan Wolfe, and introduced a resolution for an interim administrator to replace her.
Conspiracy theorists, including a Republican state senator, have falsely claimed she was a part of a plot to rig the 2020 election in Wisconsin, which President Biden won by over 20,000 votes.
"Wisconsinites have expressed concerns with the administration of elections both here in Wisconsin and nationally," Majority Leader Devin LeMahieu said per AP. "We need to rebuild faith in Wisconsin's elections."
Meanwhile, Democrats say the vote was held improperly and that the Senate doesn't have the authority to remove Wolfe from the position.
Democratic Gov. Tony Evers called on the state's Department of Justice to provide immediate representation to defend Wolfe, and said her removal is illegal and without cause.
What they're saying: Evers said the GOP attempt "shows they are continuing to escalate efforts to sow distrust and disinformation about our elections, denigrate our clerks, poll workers, and election administrators, and undermine basic tenets of our democracy, including the peaceful transfer of power."
Of note: The elections commissions was deadlocked this summer in a vote to nominate Wolfe for a second term.
Go deeper: Nonpartisan Wisconsin audit finds 2020 election "largely safe and secure"
Go deeper