Walmart debuts compostable cutlery made in the U.S.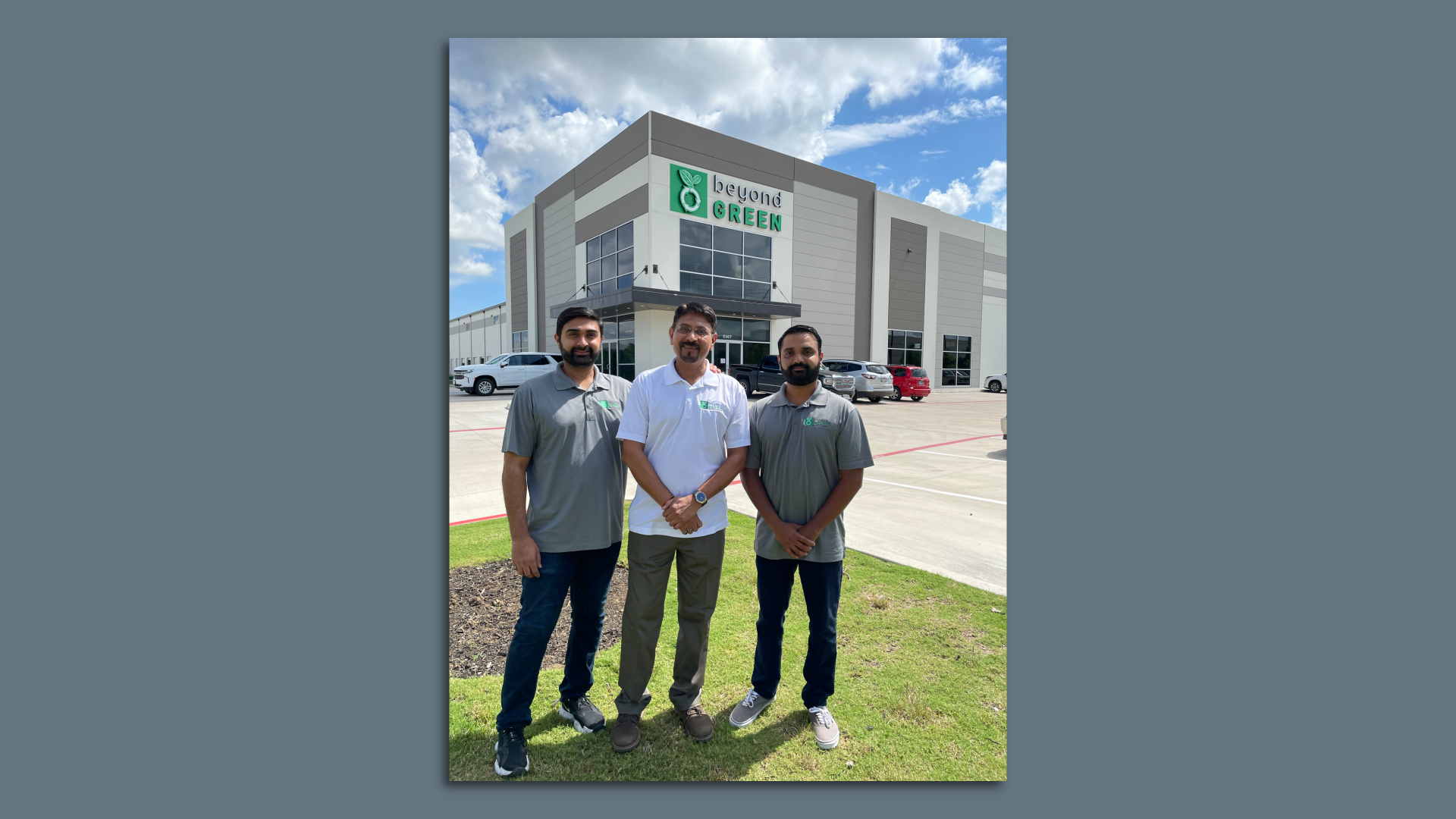 Walmart is debuting its first store-brand compostable cutlery — and making it cheaper than the plastic kind.
Why it matters: An estimated 40 billion plastic forks, spoons and knives are used and discarded annually, polluting the environment and hurting wildlife, according to Habits of Waste.
Details: Walmart signed up an Orange County, California, startup called beyondGREEN to make the product under its store brand, calling it Great Value Compostable Cutlery.
Founded by immigrant entrepreneur Veejay Patel of India and his sons Rudy and Achyut, beyondGREEN connected with Walmart through Open Call, an annual event where "we bring small and medium size businesses in the U.S. and give them an opportunity to pitch" products made in the U.S., says Jennifer Jackson, Walmart's SVP of merchandising, household essentials.
Great Value Compostable Cutlery will be available starting Thursday in 1,400 Walmart stores in the U.S. in packs of 24 for $1.48 and 48 for $2.96, making it the cheapest cutlery at the store.
Zoom in: The product — which certified by BPI, a third-party program that authenticates compostable claims — disintegrates in 26 weeks at a commercial facility. Otherwise it'll take longer to break down if discarded in the trash.
The impact: To support the production of the cutlery product, beyondGREEN opened a 91,000-square-foot factory in San Antonio with about 65 to 70 jobs and plans to top 100 within two years, says beyondGREEN chief marketing officer Rudy Patel.
Jackson says Walmart hopes to add the item to more of its 4,600 U.S. stores and to source more products from beyondGREEN, which was initially pitching biodegradable plastic bags.
"It's all part of Walmart's goal of being a regenerative company and [to] create less waste in manufacturing," Jackson says.
Worth noting: Consumers often spurn biodegradable spoons, forks and knives, viewing them as inferior to plastic ones.
But Patel says beyondGREEN used a special composting-certified resin to match the rigidity of plastic cutlery.
💭 Our thought bubble: Consumers will happily switch to biodegradable goods when the price and quality are right.
Go deeper: Walmart teams up with PepsiCo on sustainable ag goal
Go deeper