What to watch for as the UAW barrels toward a strike against GM, Ford and Stellantis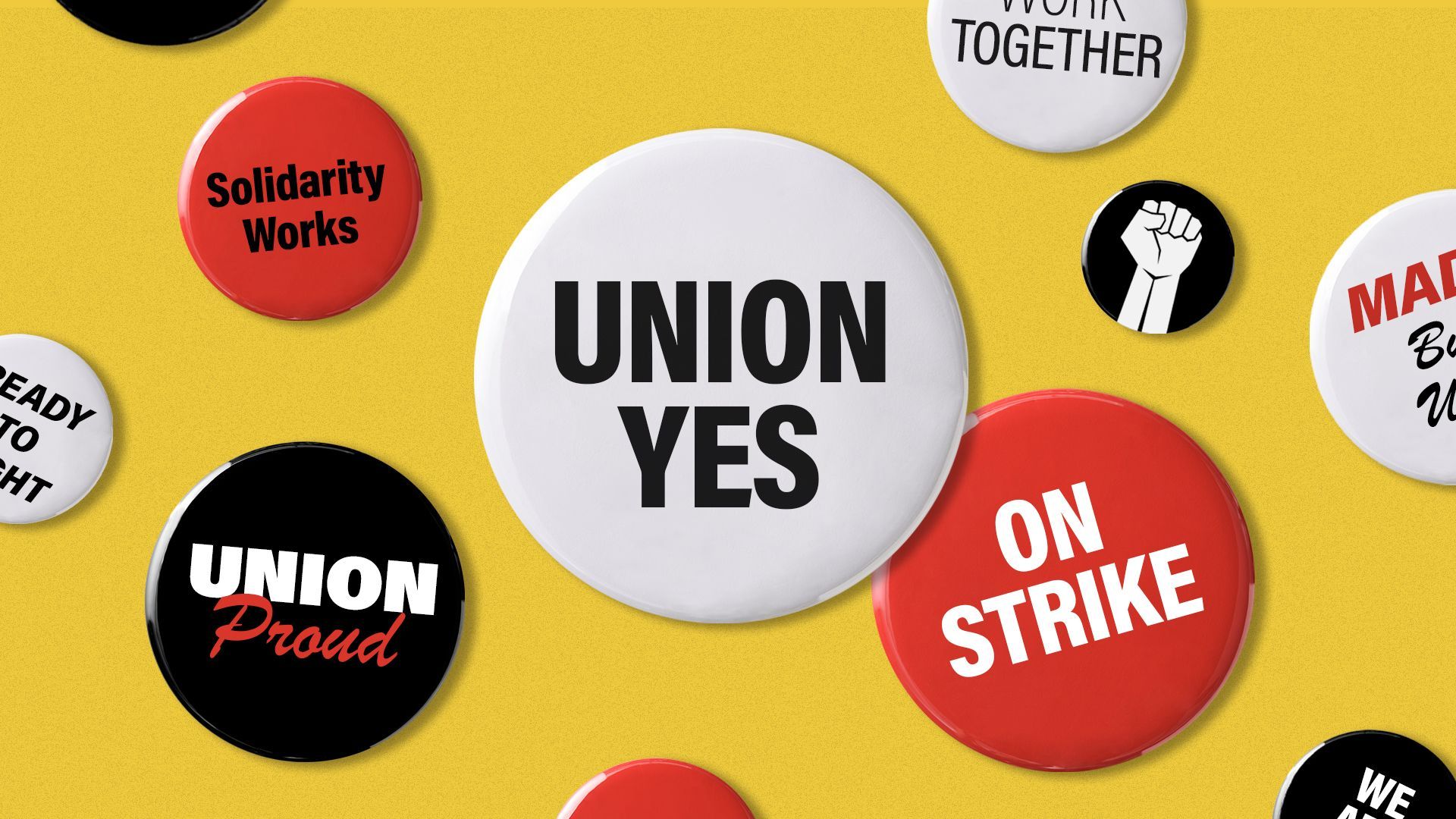 The United Auto Workers union is ready to strike all Detroit Three automakers at midnight, an unprecedented move that could disrupt the economy for weeks or more.
Why it matters: General Motors, Ford and Stellantis collectively have about 150,000 UAW-represented employees — and their U.S. plants could immediately shut down if they can't reach a deal with the union by midnight.
"To win, we're likely going to have to take action," UAW President Shawn Fain said Wednesday. "We are preparing to strike these companies in a way they've never seen before."
What to watch for:
How many plants are affected? Fain said Wednesday that the union would target specific plants to start with, followed by more as strike continues. Idled plants will cause vehicle inventories to quickly shrivel up.
Will the union give ground on benefits? The two sides have already made progress on wages — Ford and GM officially offered cost-of-living adjustments, meeting one of the union's demands. But the UAW wants traditional pensions and retiree health care, too — and the automakers say that's not going to fly.
What will the president say? President Biden has called on both sides to reach an agreement, but he hasn't said much since predicting on Labor Day that there wouldn't be a strike.
The big picture: The standoff comes amid a global transition toward electric vehicles, with American automakers complaining that their labor costs exceed those of non-unionized EV makers like Tesla.
"The goal here isn't to avoid a strike in 2023," Anderson Economic Group CEO Patrick Anderson tells Axios. "The goal is to have a healthy industry that can survive a downturn and can compete against both foreign and domestic competition."
What's next: The cavalry is coming.
U.S. Sen. Bernie Sanders is scheduled to join Fain at 5pm Friday for a rally in Detroit — a sign that a strike is almost inevitable.
The bottom line: Barring a last-minute breakthrough, batten down the hatches.
Go deeper: Chances of costly autoworker strike extra high amid Biden's EV push
Go deeper