New York City and Oregon pension funds sue Fox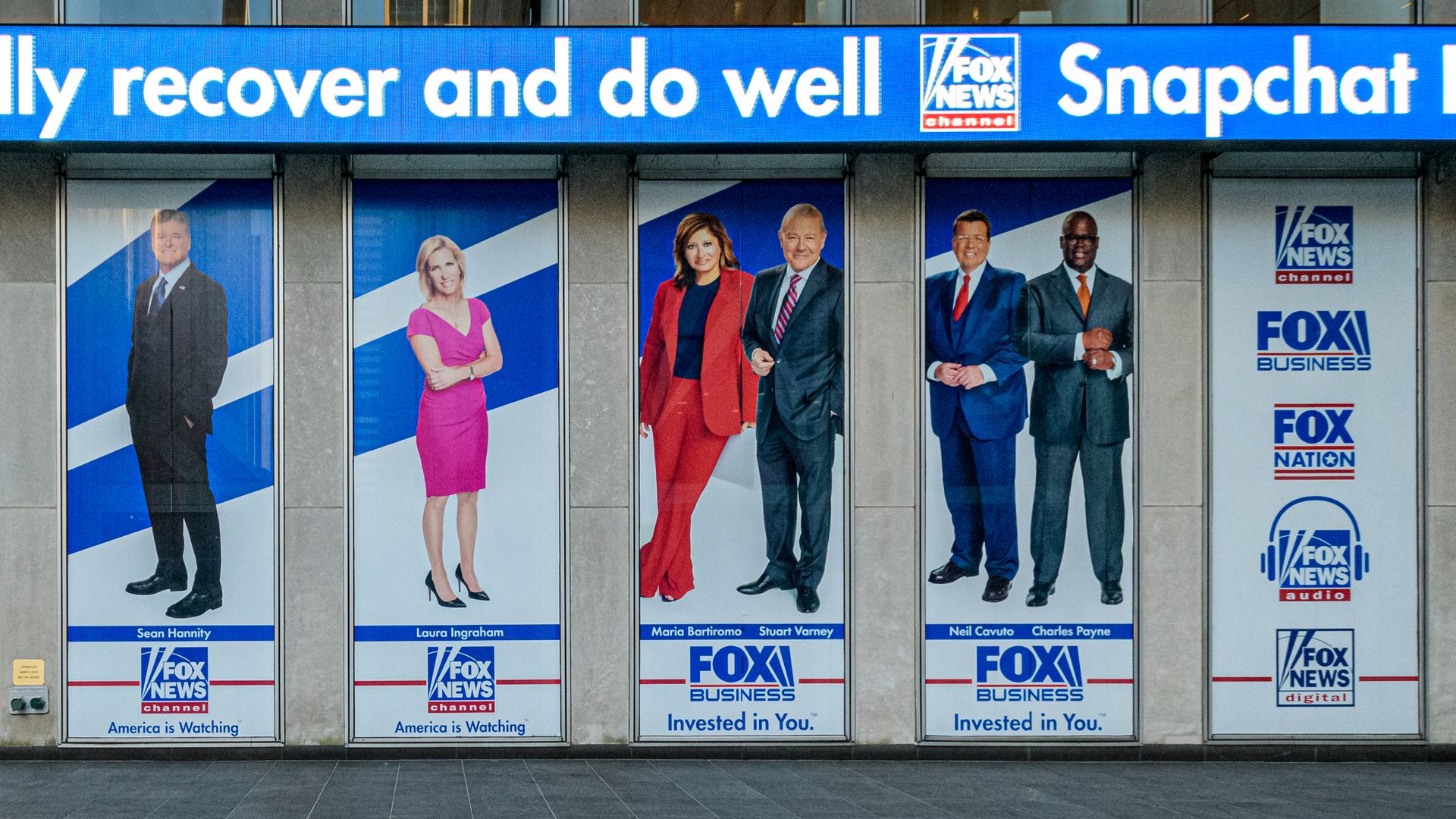 New York City's pension funds, joined by the state of Oregon, filed a lawsuit against Fox Corporation and its board on Tuesday.
Driving the news: The lawsuit, filed under seal in Delaware, accuses the company of failing its responsibility to shareholders by allowing itself to spread false political narratives about the 2020 presidential election and thus making way for defamation cases.
Fox News promoted "political narratives without regard for whether the underlying factual assertions were true or based on sources worthy of credit," alleges the complaint, obtained by Axios.
It accuses the company of choosing "to profit from defamation."
The big picture: The suit comes after Fox News earlier this year agreed to pay $787.5 million to settle a $1.6 billion defamation lawsuit brought by Dominion Voting Systems, related to false statements made about Dominion on Fox's air.
Just because that case related to airing 2020 election lies settled, doesn't mean other investigations related to the case will necessarily go away, Axios' Sara Fischer reports.
What they're saying: "A lack of journalistic standards and a proper strategy to mitigate defamation has clearly harmed Fox's reputation and threatens their bottom line and long-term profitability," New York City Comptroller Brad Lander said in an emailed statement Tuesday evening.
"As Fox's board continues to ignore these red flags, we are holding them accountable as long-term shareholders," Lander added.
Oregon Attorney General Ellen Rosenblum said in an online statement Tuesday evening that Fox's's board "took a massive risk in pursuing profits by perpetuating and peddling known falsehoods," adding that the company "exposed their shareholders to significant risks."
Representatives for Fox Corp. declined comment on the case.
Of note: NYC's five pension funds represent about 800,000 current and retired workers and are worth $253 billion, notes the New York Times, which first reported on the lawsuit.
Oregon is representing a retirement fund for the state's public employees, with stock worth about $5.2 million, per a statement from the state Attorney General's Office statement.
Go deeper: Dominion Voting Systems tells its Fox News lawsuit story
Go deeper