Favorite Biden columnist: He "should not run again in 2024"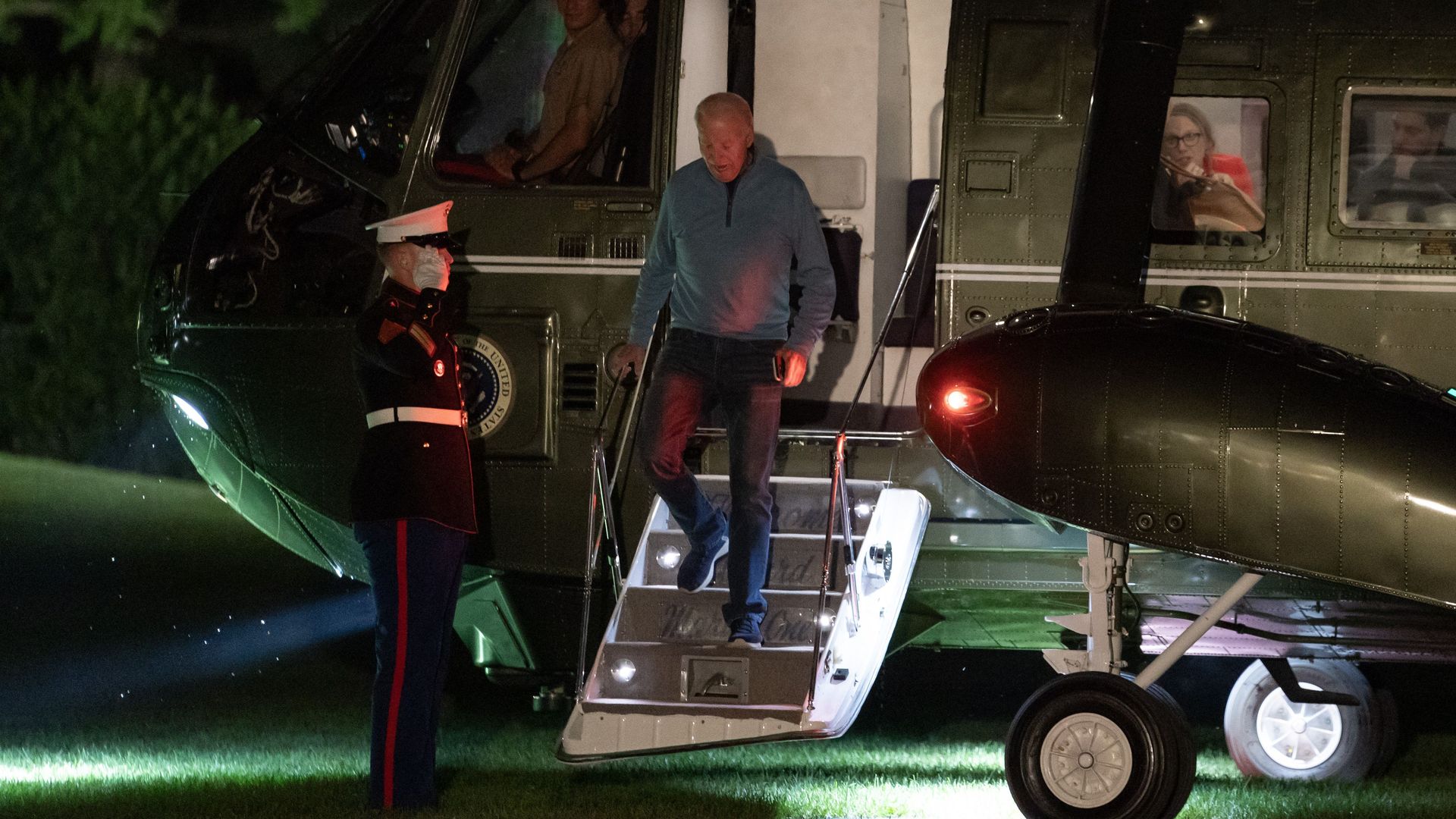 President Biden, befitting his generation, loves newspapers and the classic columnists. David Ignatius, Tom Friedman and David Brooks top his list.
Driving the news: Ignatius, 73, a well-wired Washington Post foreign-affairs columnist who writes spy novels on the side, is out with a column (page A23 Wednesday) with the blunt headline: "President Biden should not run again in 2024."
Why it matters: Biden, 80, still sees himself as a young go-getter. Here's a respected voice he has known for 40+ years telling him that by plunging ahead, he "risks undoing his greatest achievement — which was stopping Trump."
"Biden has never been good at saying no," Ignatius writes, adding that the president has a "chance to say no — to himself, this time — by withdrawing from the 2024 race. It might not be in character for Biden, but it would be a wise choice for the country."
"Time is running out," the columnist adds. "In a month or so, this decision will be cast in stone. It will be too late for other Democrats, including [Vice President] Harris, to test themselves in primaries and see whether they have the stuff of presidential leadership."
Ignatius praises Biden for passing "some of the most important domestic legislation in recent decades":
"Biden has in many ways remade himself as president. He is no longer the garrulous glad-hander I met when I first covered Congress more than four decades ago."
But Biden, the columnist adds, "would be 82 when he began a second term."
"Biden's age isn't just a Fox News trope; it's been the subject of dinner-table conversations across America this summer."
The bottom line: Biden confidants tell me that's not a conversation in his head, or in his White House. Democrats haven't coalesced around anyone else. But Ignatius has said out loud what few people will tell the president.
Go deeper