Roblox plans to offer an alternative to phone calls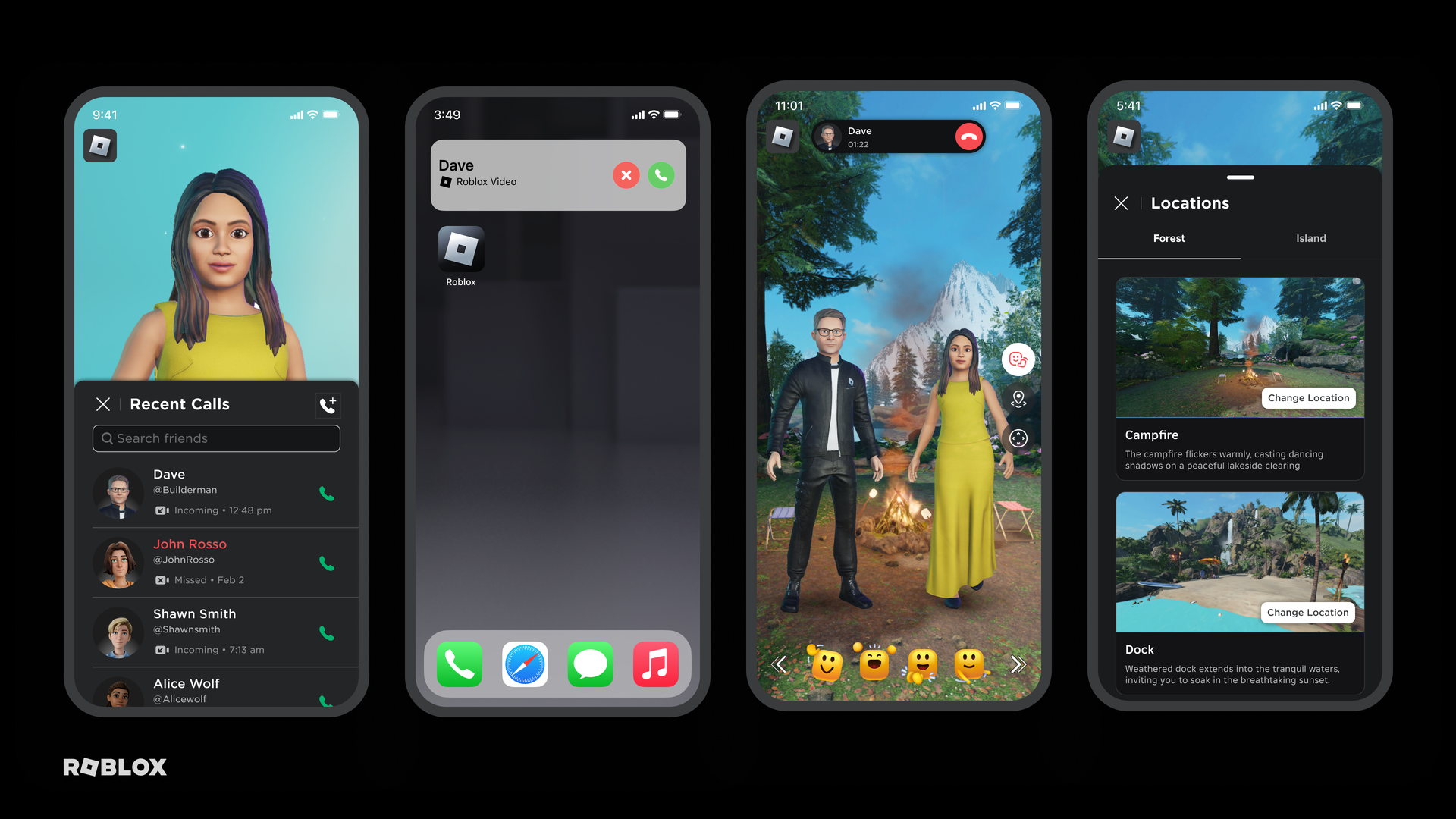 Roblox is primarily known as a platform for games, but they're taking a crack at "being the world's best platform for communication," company chief technology officer Dan Sturman tells Axios.
Why it matters: Roblox may never be able to displace Zoom or texting, but its new ambitions involving in-app calls indicate just how high a company with 65 million daily active users is aiming.
Remember: Roblox isn't a game or really any single thing other than a platform on which its users can create or visit virtual experiences, usually games, usually meant to be multiplayer at least initially free.
Details: The company's core comms concept, dubbed Roblox Connect, involves voice communication among users who bring their avatars together in a shared space.
The company demoed it on Friday at the annual Roblox Developers Conference.
It is an evolution of Roblox's existing avatar chat software, which attracted 4.3 million users aged 13+ in its first 20 days and retained a quarter of them, according to Sturman.
Connect will feature voice chat as well as use the camera on each caller's phone, computer or tablet to animate facial expressions and, eventually, upper body moment, Sturman says.
The initial Roblox Connect experience was developed by Roblox and will be released later this year as a proof of concept. The tech to run it will be offered to all Roblox user-creators age 13 and up.
Be smart: Roblox Connect is not video chat. Users see each other's avatars, not faces.
The intrigue: Popular as Roblox is, its creators' ambitions for it as a communication platform will have to co-exist with the company's community standards.
Roblox will run real-time, automated chat moderation in the background of calls. That tech could listen for violations of community standards.
If users are cursing a lot, they may receive a warning, Sturman says, using one example — a prohibition on profanity — that accords with Roblox's community standards.
But the standards also bar topics such as discussions of political candidates currently running for office, and Roblox could allow some leeway. "Roblox Connect hasn't launched yet and we are finalizing our policies," a rep told Axios. "As part of that we are thinking about any differences in policy that apply to one-on-one communication."
Other Roblox news out of their developers conference:
Sign up for the Axios Gaming newsletter here.
Go deeper