Roblox's expansion plans include PlayStation and more generative AI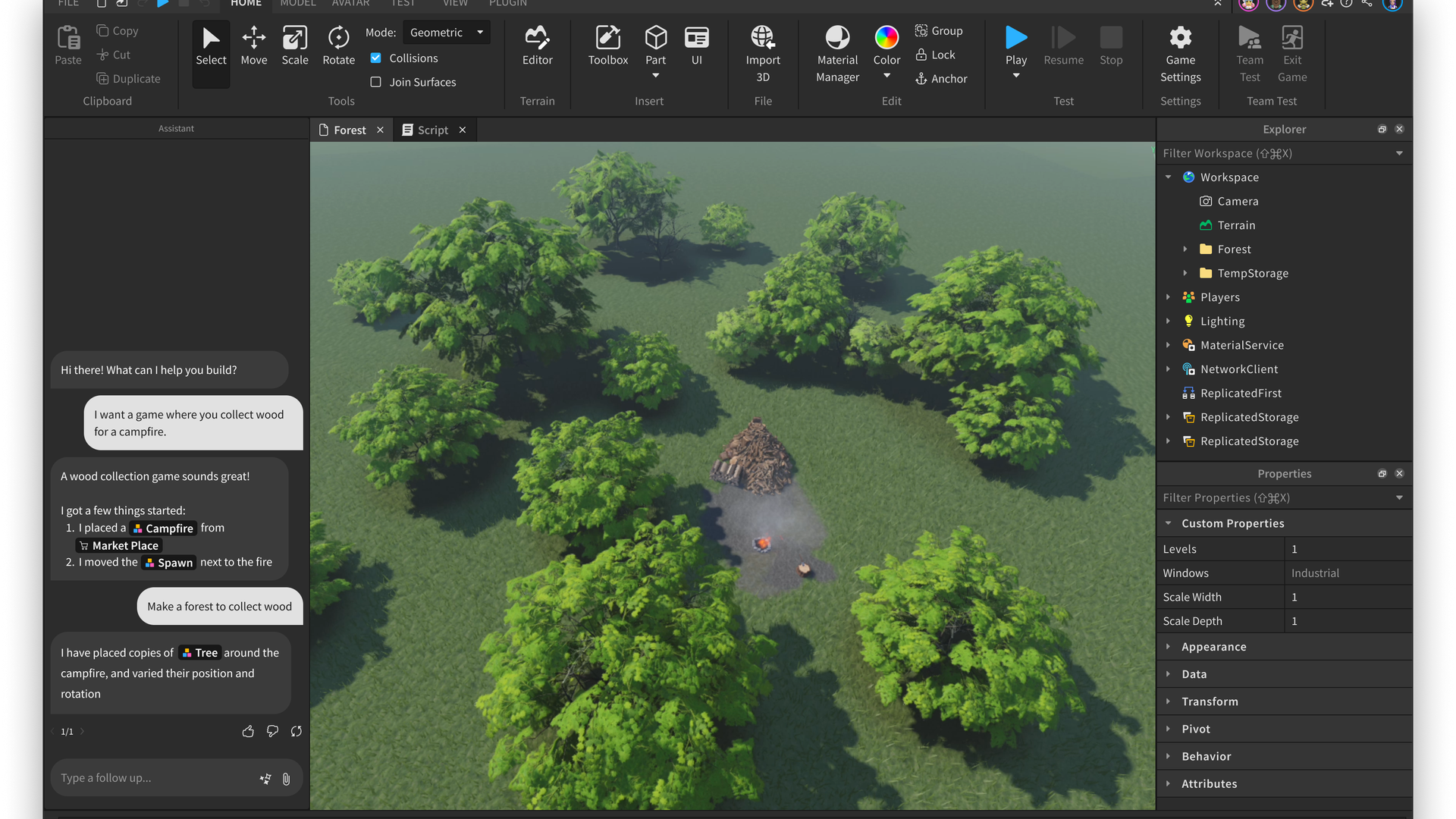 Roblox is coming to PlayStation 4 and 5 next month, significantly shortening the list of popular devices that can't run the widely used virtual world app.
Driving the news: Roblox officials announced the PlayStation plan today during the kickoff of this year's Roblox Developers Conference.
The company also revealed an AI assistant designed to empower more of its users to make stuff in the app, as the company pushes its model of user-generated entertainment.
Be smart: Roblox is not a game itself but a free platform where users — many of them children — access interactive experiences, generally games, made by other users.
Details: Roblox's absence from PlayStation has been conspicuous in recent years as the app swelled in popularity on phones, tablets, PCs and Microsoft's Xbox.
In a private meeting with investors in early 2022, PlayStation chief Jim Ryan said Roblox had been absent because his team had been wary of apps that could "potentially exploit" children, according to a document revealed during the FTC's recent lawsuit against Microsoft. But Ryan said PlayStation needed to relax its policies and hoped to add Roblox.
In an interview with Axios, Roblox CTO Dan Sturman said Roblox on PlayStation would be fully featured to match the devices' capabilities.
As for the other major gaming platform that doesn't run Roblox, Sturman said, "We don't have any comments on the Switch right now."
Roblox's push for generative AI is proceeding with the roll-out later this year of an AI assistant that is designed to respond to text prompts from users and assemble virtual places for them.
The assistant is not generating content, at least not yet, Sturman said, noting that 3D virtual asset creation is something many in the field are still trying to perfect.
For starters, the assistant will instead pull in items made by Roblox users to craft a landscape.
"You can say things like, 'Create me a forest,' and it will build a forest," Sturman said. "And you can say, 'Oh, I really want deciduous trees, not evergreens.' And it will go and change that."
The intrigue: All generative AI has to start with some data, and Sturman says Roblox's tool will initially search the app's Creator Marketplace, a collection of items made by some users for others to use.
Roblox will also let users opt in to give the assistant access to their creations outside the marketplace, Sturman said.
Sign up for the Axios Gaming newsletter here.
Go deeper