Thousands in Libya feared dead after major storm causes extreme flooding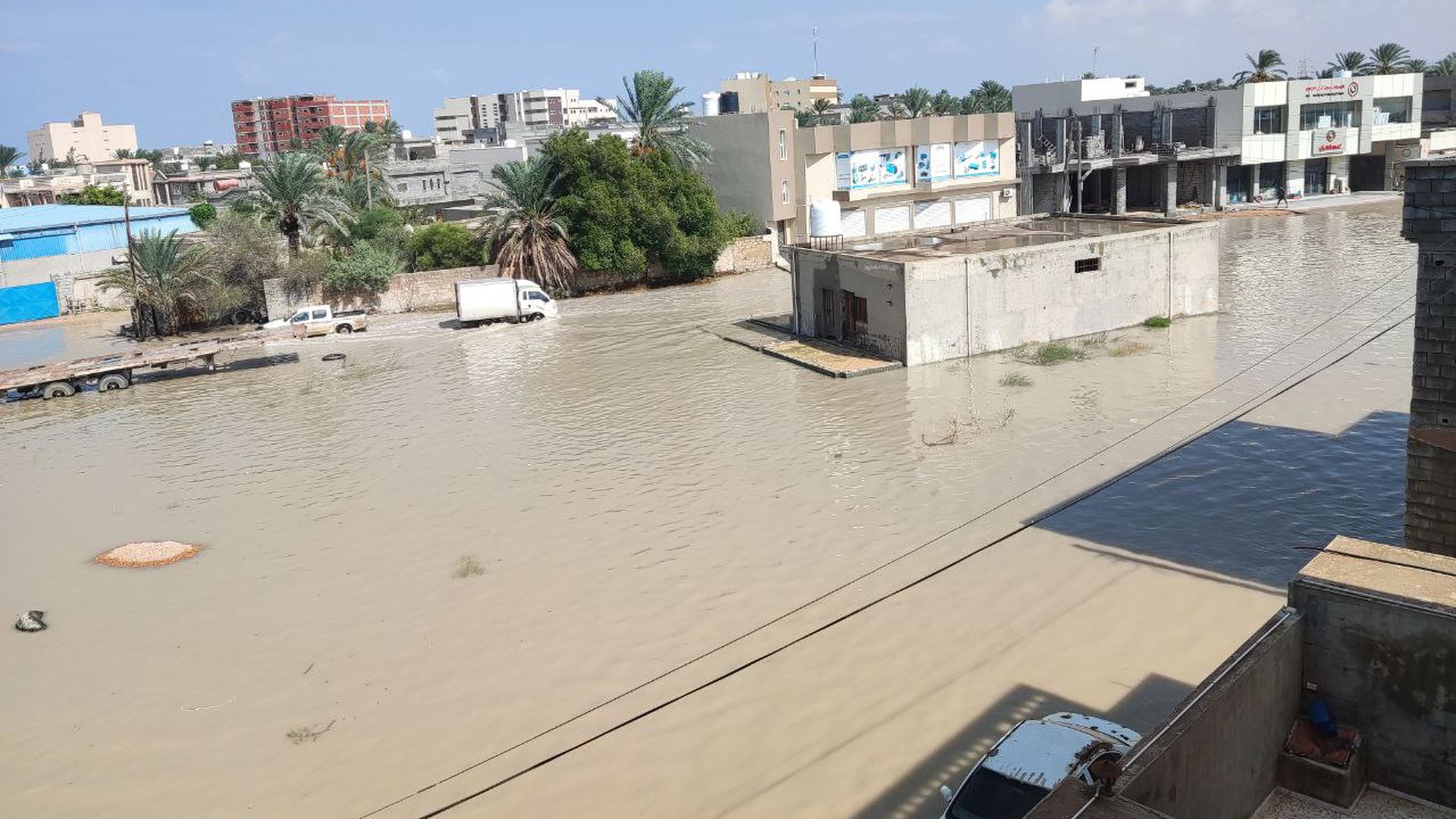 Thousands in Libya are feared dead or missing after a major storm brought extreme flooding to coastal towns in the eastern part of the country.
The big picture: Disaster zones have been declared around the region after Mediterranean Storm Daniel hit it with heavy rainfall and strong winds for two days.
Videos posted to social media showed extensive damage in the city of Derna, which is home to over 85,000 people. Entire blocks along the Wadi Derna River that flows through the city appeared to be destroyed.
What they're saying: Ossama Hamad, prime minister of the country's east government, said in a televised interview on Monday that over 2,000 people may be dead in Derna and thousands of others were believed to be missing, according to AP.
Health authorities said the official death toll from the storm was 38, though that didn't include casualties in Derna, which was inaccessible and didn't have electricity on Monday.
The interior minister of the east Libya government said as many as 5,000 people could be missing in Derna and that the storm swept many victims away toward the Mediterranean Sea.
Officials with the United Nations mission in Libya said an emergency response team was being prepared to provide assistance.
The big picture: The storm comes as the Mediterranean has been hammered by multiple natural disasters that are linked to human-caused climate change, including Greece's devastating wildfire season and multiple record-breaking heat waves.
The chaos surrounding Libya's two rival governments — one in the east and the other in the west — has led to years of instability and a lack of investment in the country's infrastructure and development.
The remnants of Storm Daniel are expected to weaken as it moves toward northern Egypt, though parts of the country could see heavy rainfall.
Go deeper: Morocco rescuers race to find survivors as quake death toll tops 2,600
Go deeper