Updated Sep 11, 2023 -

World
Morocco rescuers race to find survivors as quake death toll tops 2,800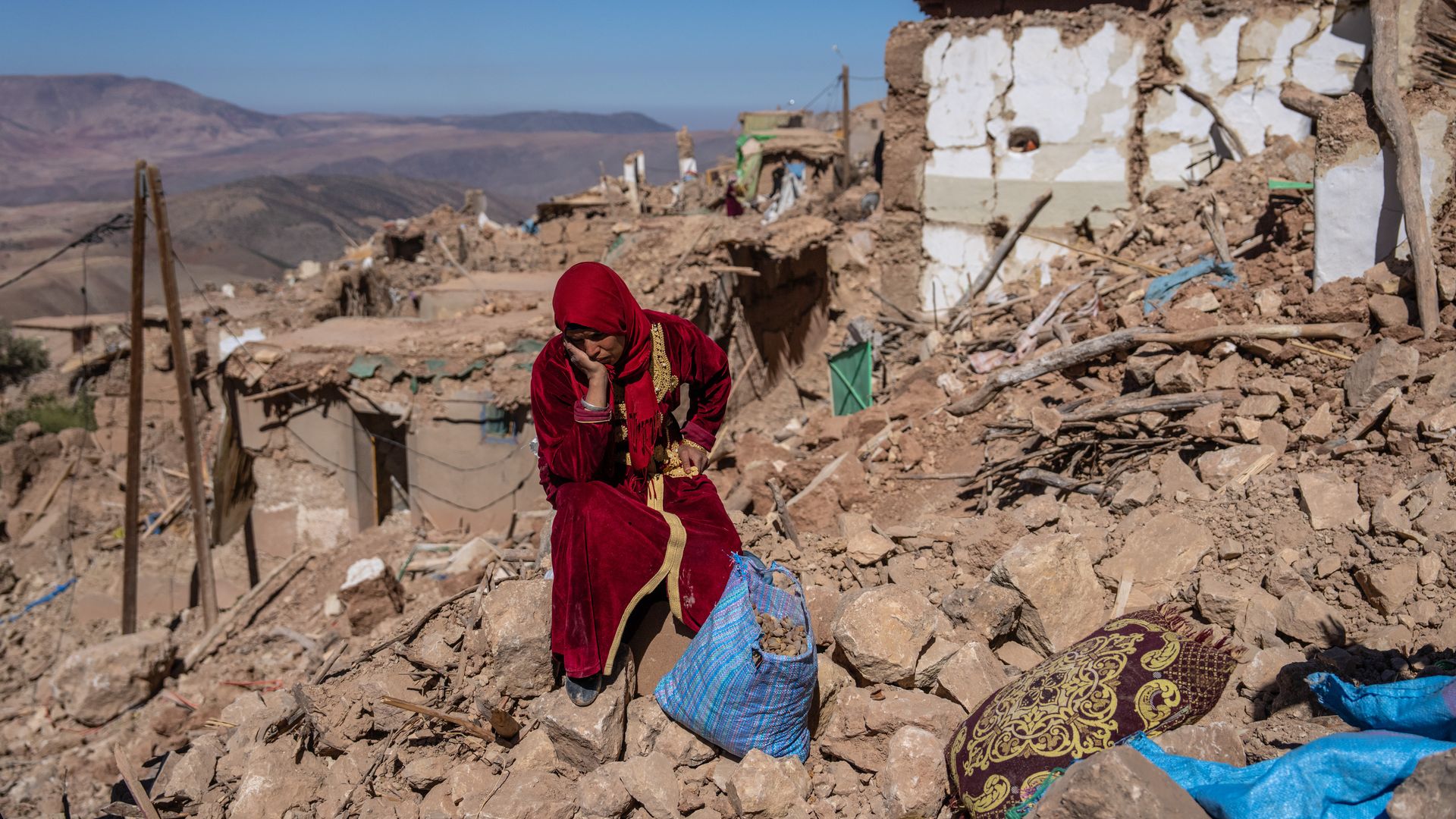 The death toll from the powerful earthquake that hit Morocco late Friday climbed to more than 2,800 on Monday as rescue workers raced to find survivors trapped under the rubble, state media reported, citing the country's Interior Ministry.
The big picture: Officials warned the death toll was expected to rise as rescuers make their way to areas that have been hard to reach. More than 2,500 people were injured in the quake, which struck the country's High Atlas mountains.
The epicenter was in al Haouz province, where the highest death toll has been recorded.
The World Health Organization said that more than 300,000 people were affected by the quake.
Homes and buildings collapsed or were damaged, including in the old city of Marrakech, a UNESCO World Heritage site, according to local media.
Driving the news: The U.S. Geological Survey reported the earthquake hit about 44 miles southwest of Marrakech at 11:11 pm local time, with a preliminary magnitude of 6.8.
It was the strongest quake to hit this area in 123 years, per USGS.
A magnitude 4.9 aftershock struck the region about 19 minutes after the initial quake on Friday, per USGS. A magnitude 3.9 quake, likely an aftershock, hit the area on Sunday.
What they're saying: "I still can't sleep in the house because of the shock and also because the old town is made up of old houses. If one falls, it will cause others to collapse," Jaouhari Mohamed, a resident of Marrakech's old city told Reuters.
Yasmina Bennani, a journalist living in a town near the quake's epicenter, told the New York Times that she felt terrorized. "It didn't last long but felt like years."
King Mohammed VI's palace on Saturday issued a statement declaring three days of national mourning.
Morocco Prime Minister Aziz Akhannouch said in a statement that the country continues to "take measures in the implementation of royal directives aimed at following up and supporting relief efforts," per Al Jazeera.
Several governments and the UN offered their support, including rescue and recovery assistance, to Morroco as it continues to assess the damage.
President Biden said he was "deeply saddened by the loss of life and devastation caused by the earthquake in Morocco."  
"My administration is in contact with Moroccan officials. We are working expeditiously to ensure American citizens in Morocco are safe, and stand ready to provide any necessary assistance for the Moroccan people," he added.
Indian Prime Minister Narendra Modi, who is hosting world leaders for the G20 Summit this weekend, said his country is ready to provide "all possible assistance to Morocco in this difficult time."
French President Emmanuel Macron said on social media: "We are all shocked after the terrible earthquake in Morocco. France stands ready to help first aid responses."
Similar statements were made by the leaders of Turkey and Spain.
State of play: USGS said powerful earthquakes like the one seen Friday "are uncommon" in the region "but not unexpected."
The deadliest in Morocco's recent history was a magnitude 5.8 quake in 1960 that struck near the city of Agadir and killed about 12,000 people.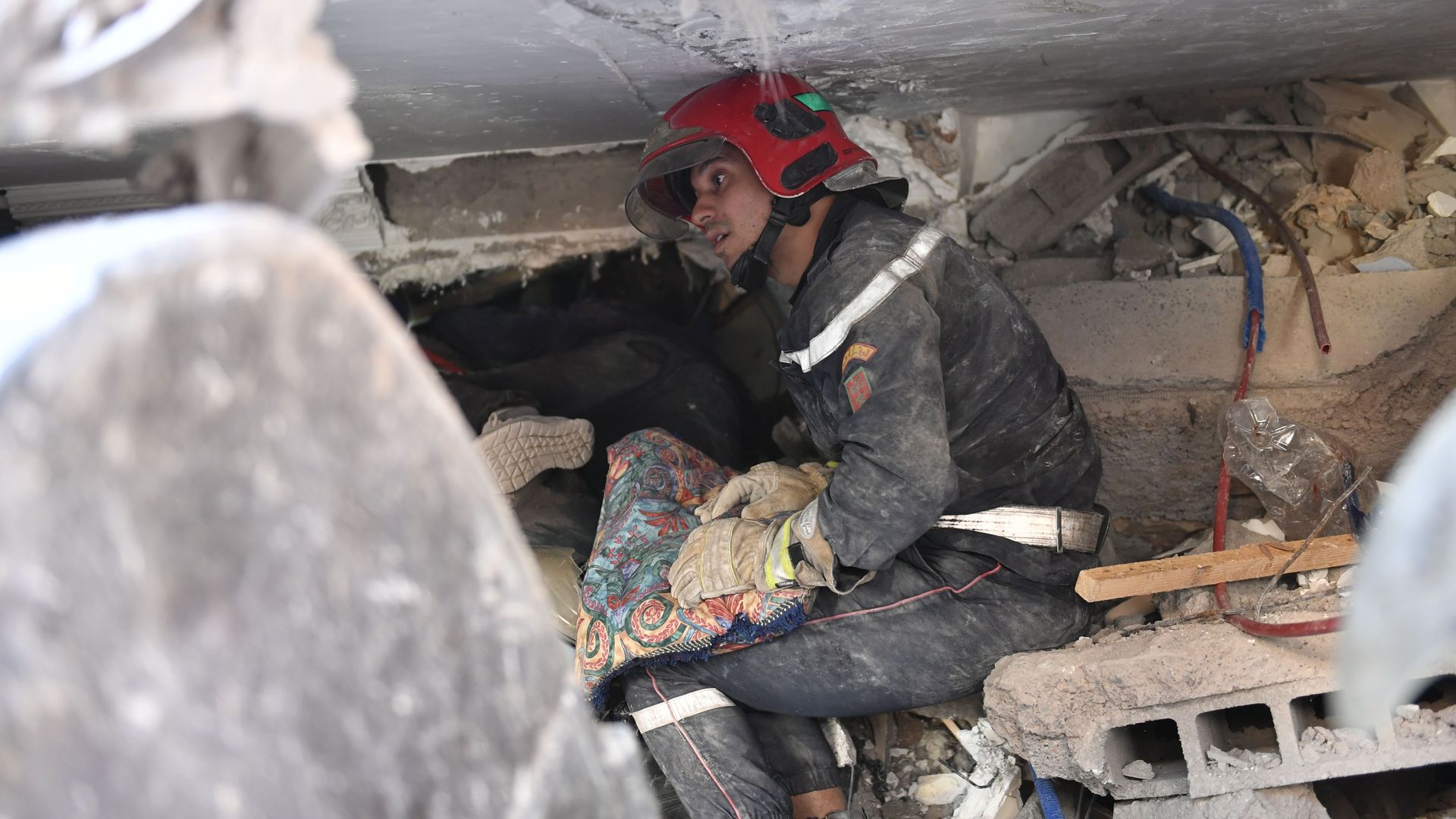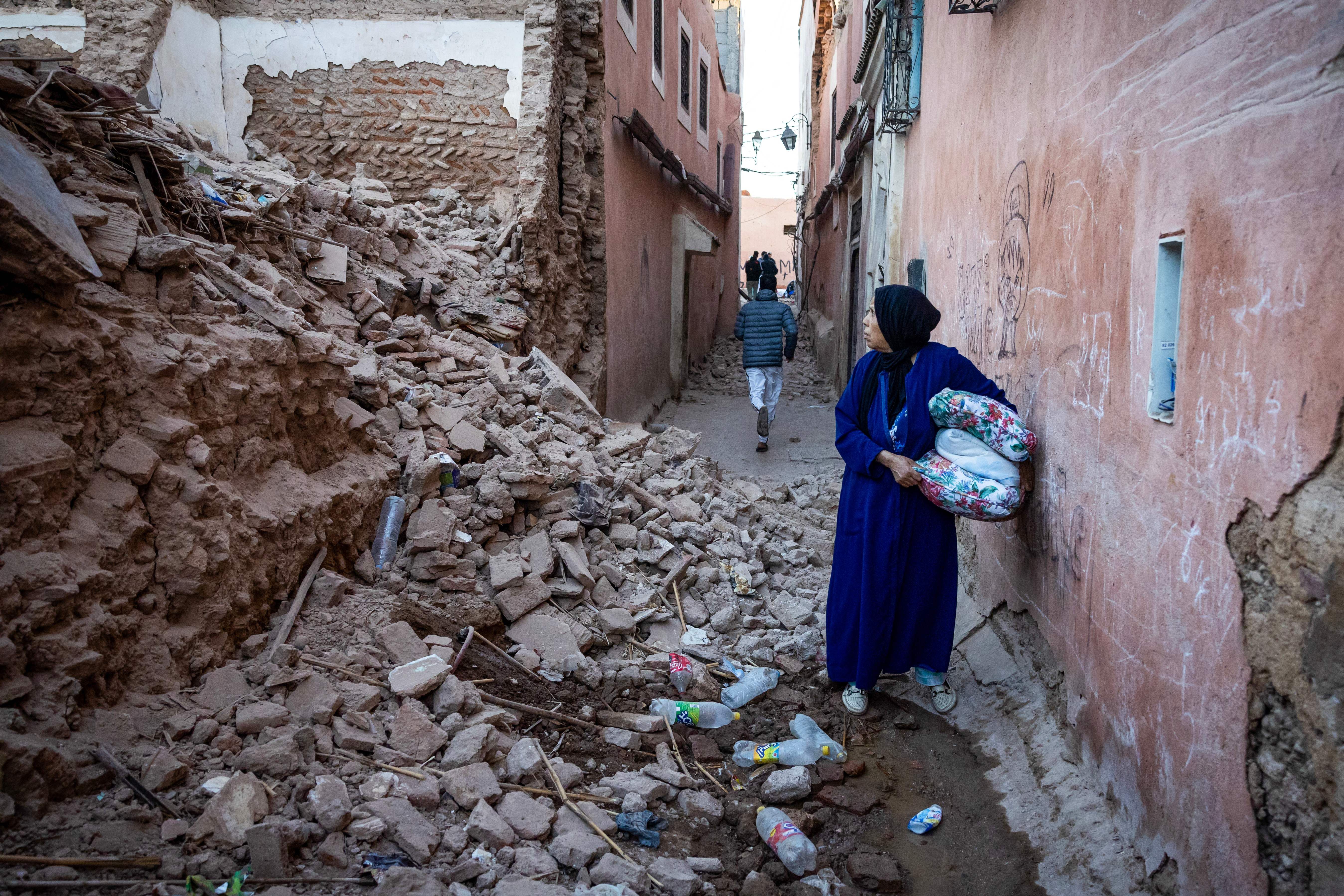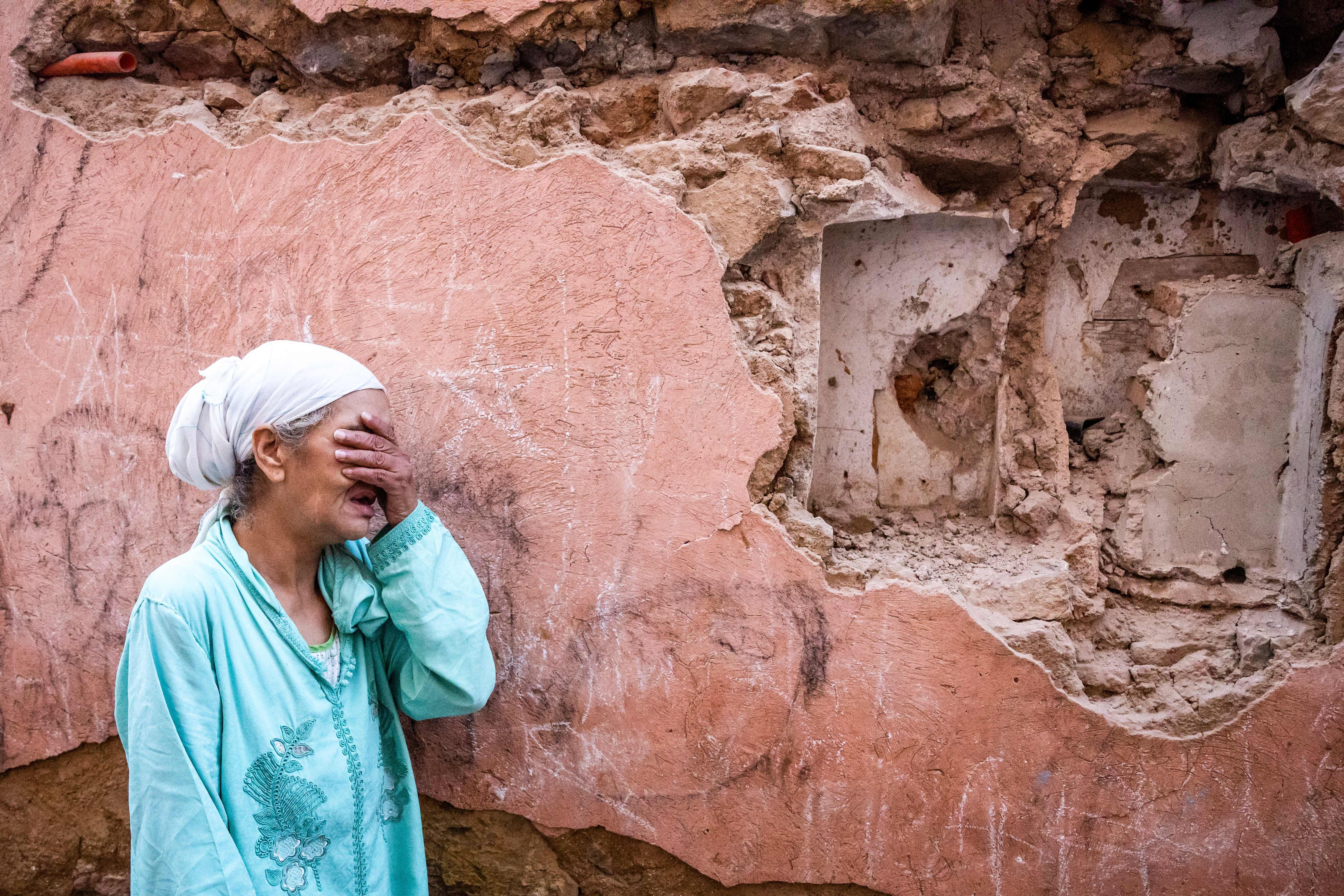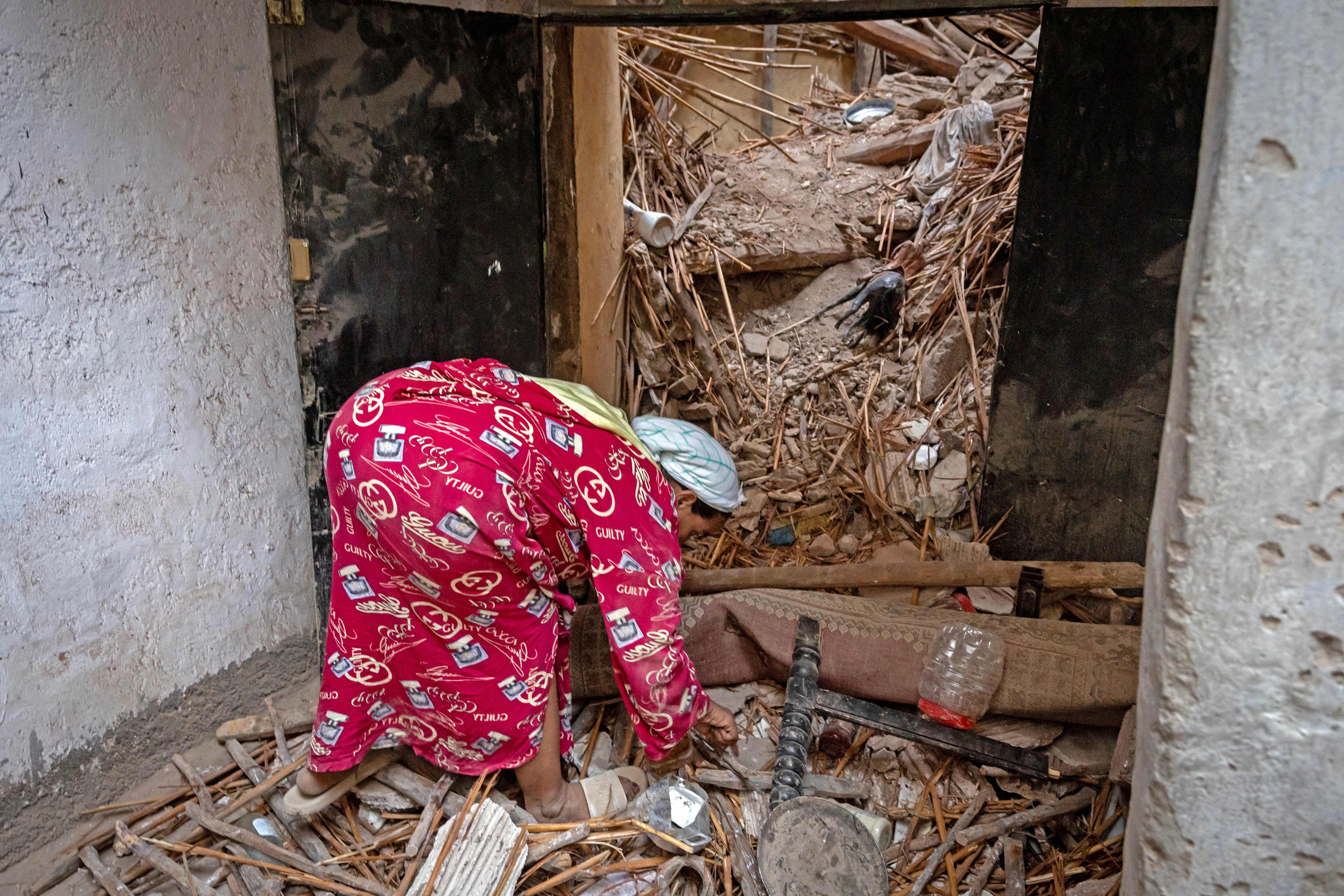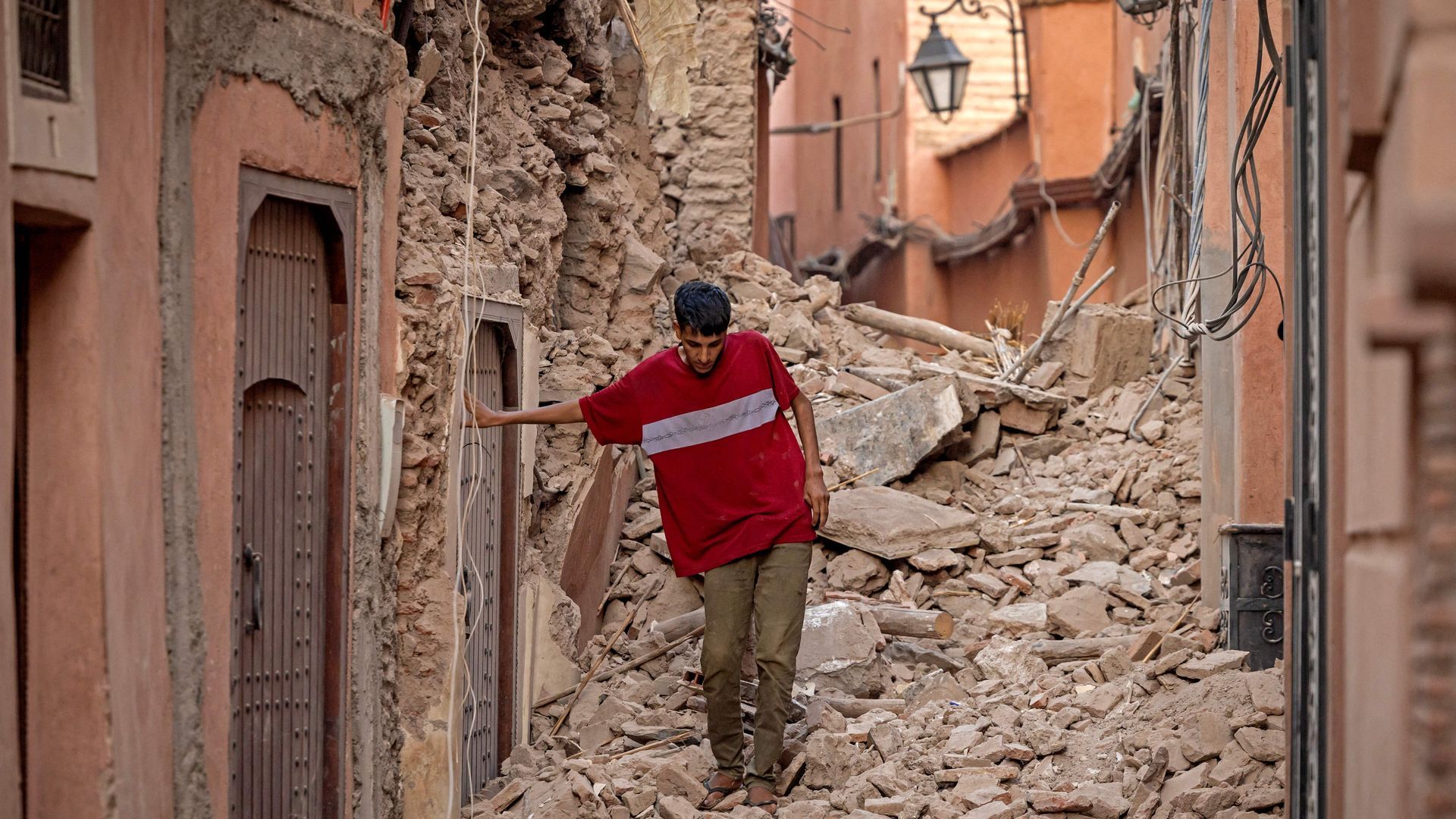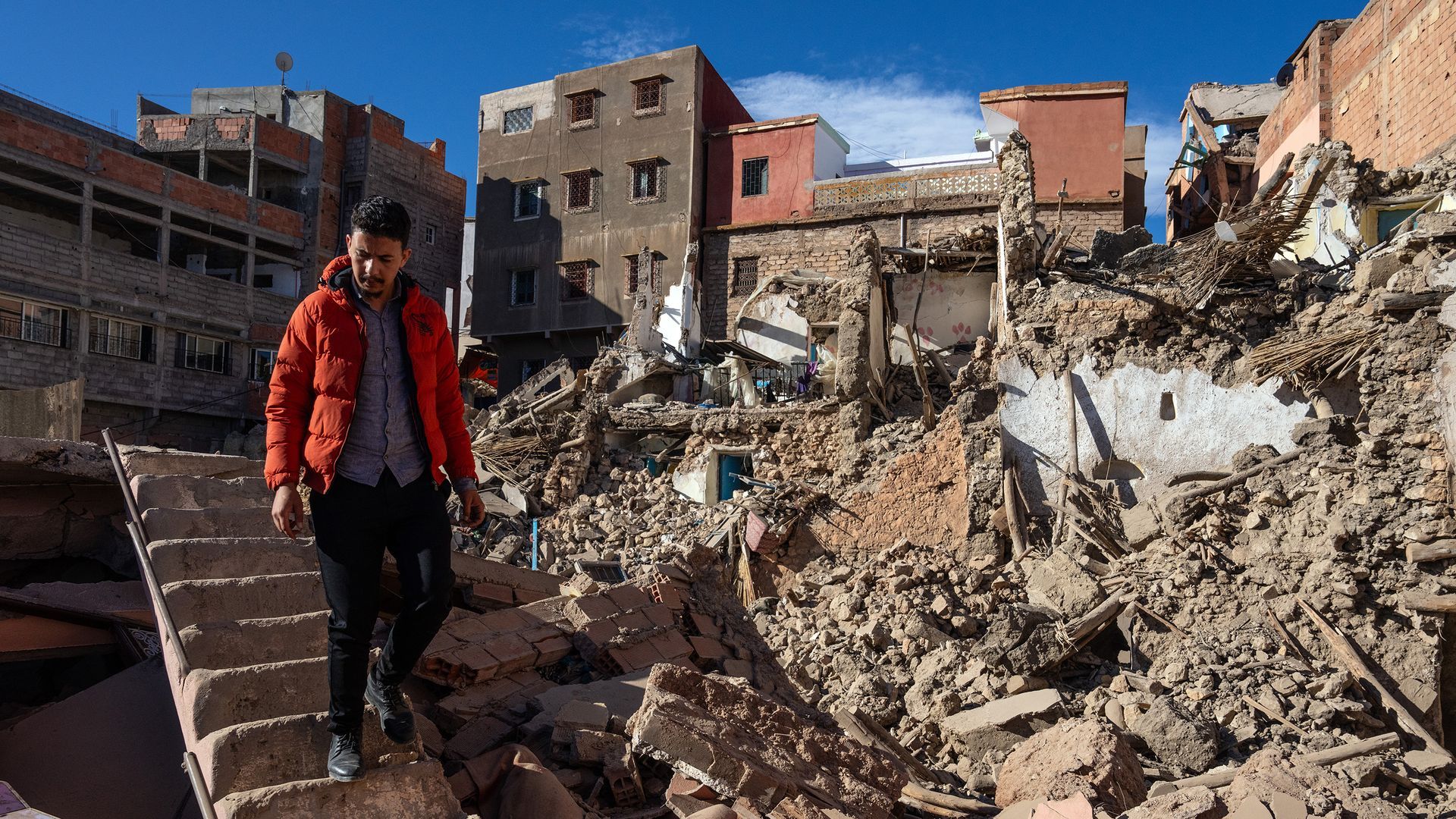 Go deeper