Disney, Charter reach 11th-hour deal to avoid "Monday Night Football" blackout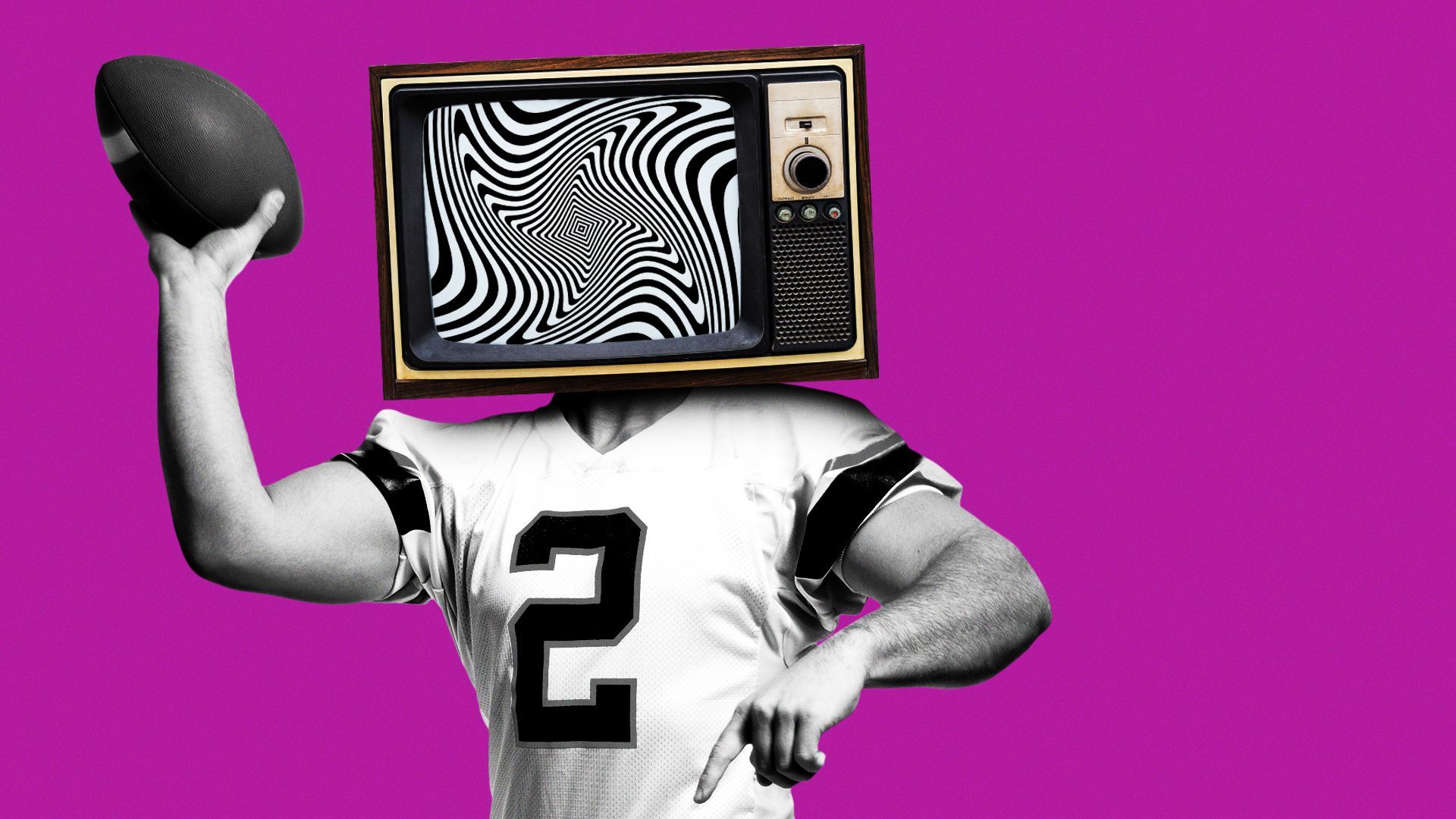 Disney and Charter announced a last-minute distribution deal Monday to avert a blackout of "Monday Night Football" on ESPN for nearly 15 million Charter Spectrum customers.
Why it matters: If the dispute wasn't resolved, it would have marked the beginning of the unwinding of the decades-old cable bundle that for years has kept floundering networks from sinking.
Details: The deal, which includes several major concessions from Disney, suggests Charter's threats to leave the Pay-TV model were at least somewhat serious. Without Charter's distribution, Disney would've seen viewership crater.
Disney has agreed to give Charter customers access to the basic, ad-supported tier of Disney's main streaming service, Disney+. Charter subscribers who pay for a higher tier will get access to ESPN+. Disney will also make its forthcoming direct-to-consumer service for ESPN available to Spectrum TV Select subscribers upon launch.
Charter has agreed to distribute 19 of Disney's TV networks, but it will no longer include several smaller channels, including Baby TV, Disney Junior, Disney XD, Freeform, FXM, FXX, Nat Geo Wild and Nat Geo Mundo. It will also make the full Disney streaming bundle available to Charter customers at a discount, rather than for free.
CNBC's David Faber and The Wall Street Journal were first to report on the deal being brokered.
What they're saying: "Our collective goal has always been to build an innovative model for the future," the CEOs said in a joint statement.
"This deal recognizes both the continued value of linear television and the growing popularity of streaming services while addressing the evolving needs of our consumers."
Catch up quick: Disney networks first became unavailable to Charter's Spectrum cable customers on Aug. 31, when a four-year contract between the two sides officially ended.
Rather than bash Disney for asking for too much money, Charter told its investors that the entire cable model was "broken" and that it needed to either rethink the cable bundle or get out of that business entirely. It began urging viewers to sign up for fubo, a live TV alternative.
Disney, in response, began urging Spectrum viewers to use its live TV alternative — Hulu with Live TV — leveraging its biggest stars as megaphones and pushing discounts.
Zoom out: Channel blackouts have become more frequent in recent years as TV companies charge more for their content than cable and satellite providers want to pay.
Sports networks like ESPN are typically the costliest networks within the cable bundle and are usually the center of such carriage disputes.
ESPN holds exclusive rights to broadcast "Monday Night Football." Monday night's game, the first for the show this football season, was probably Disney's greatest leverage point to get a deal done.
Adding to the intrigue is that Monday night is the debut of Aaron Rodgers as quarterback for the New York Jets, and many of Charter's subscribers reside in the New York metro area.
Editor's note: This story has been updated with details about the deal between Disney and Charter.
Go deeper