JFK Secret Service agent questions assassination theory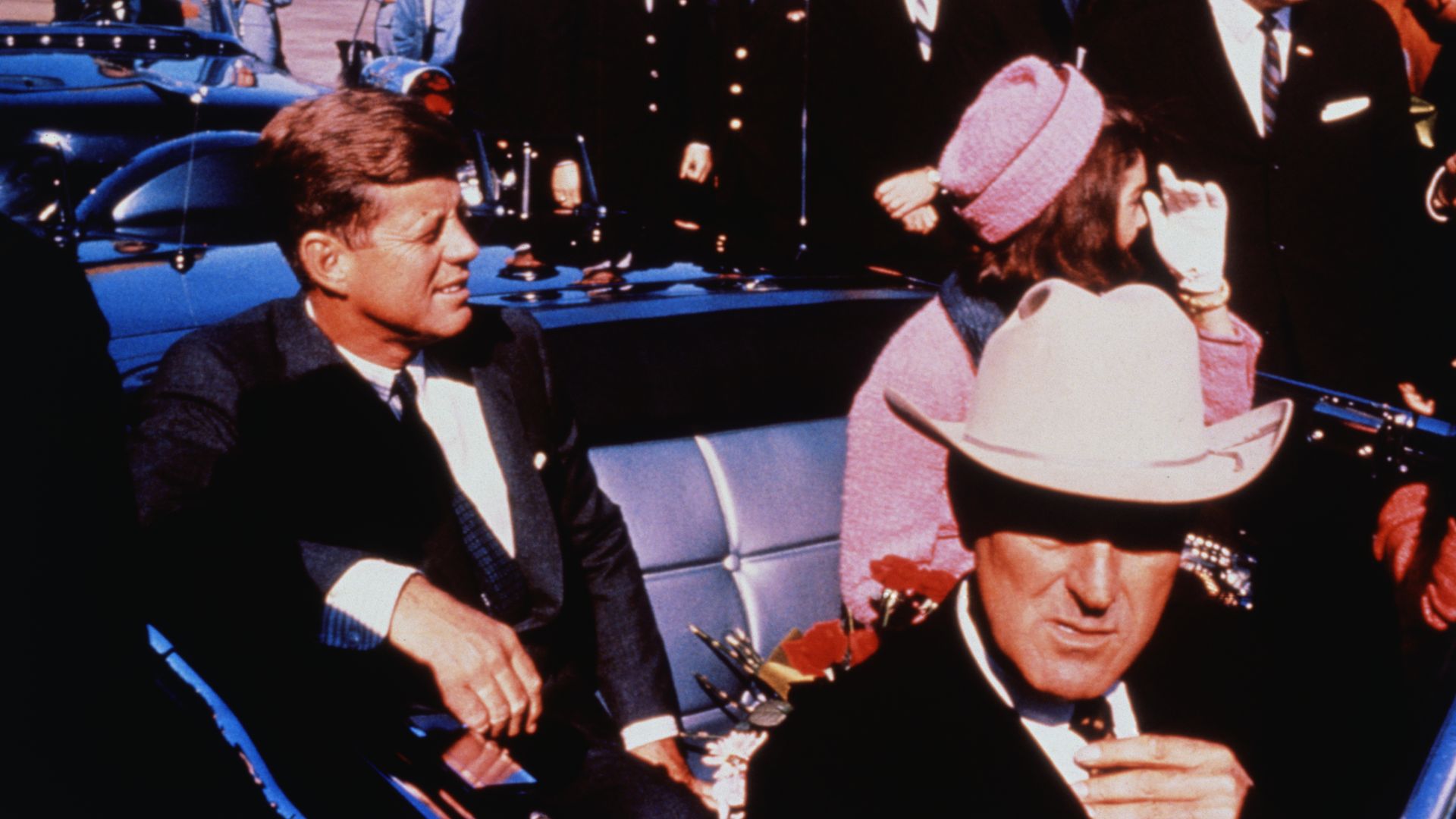 Paul Landis — a former Secret Service agent who was standing on a running board just feet from President John F. Kennedy when he was shot — has called into question the Warren Commission's single-bullet theory in an interview with The New York Times.
Why it matters: The recollection by Landis, 88, differs from two written statements he filed right after the shooting. So: Who knows?"
According to The Times' Peter Baker, the new account from Landis could "encourage those who have long suspected that there was more than one gunman in Dallas on Nov. 22, 1963, adding new grist to one of the nation's enduring mysteries."
Context: The Warren Commission determined that one of the bullets struck Kennedy from behind, exiting through his throat.
That bullet then continued forward, striking Texas Gov. John Connally in the back, thigh, chest and wrist, the commission said.
"Investigators came to that conclusion partly because the bullet was found on a stretcher believed to have held Mr. Connally at Parkland Memorial Hospital," Baker writes for The Times.
The intrigue: Landis said he found the bullet stuck in the limousine seat behind where Kennedy was sitting after the president's motorcade arrived at the hospital.
In an effort to thwart anyone wanting a souvenir, Landis said he picked the bullet up and put it next to Kennedy on a stretcher.
"I was just afraid that — it was a piece of evidence, that I realized right away. Very important. And I didn't want it to disappear or get lost. So it was, 'Paul, you've got to make a decision,' and I grabbed it,'" Landis told the Times.
Landis said he thinks the bullet didn't penetrate Kennedy's back deeply and fell out before he left the vehicle.
Last year, under the direction of the Biden administration, the National Archives released over 16,000 documents related to Kennedy's assassination. Over 70% of Americans wanted the documents released, according to a poll conducted in 2022.
What he's saying: Landis told the Times that he always believed Lee Harvey Oswald acted alone in fatally shooting Kennedy, but now: "At this point, I'm beginning to doubt myself. Now I begin to wonder."
Worth noting: Landis has a book coming Oct. 10, "The Final Witness: A Kennedy Secret Service Agent Breaks His Silence After 60 Years."
Go deeper