Remembering JFK's assassination 54 years later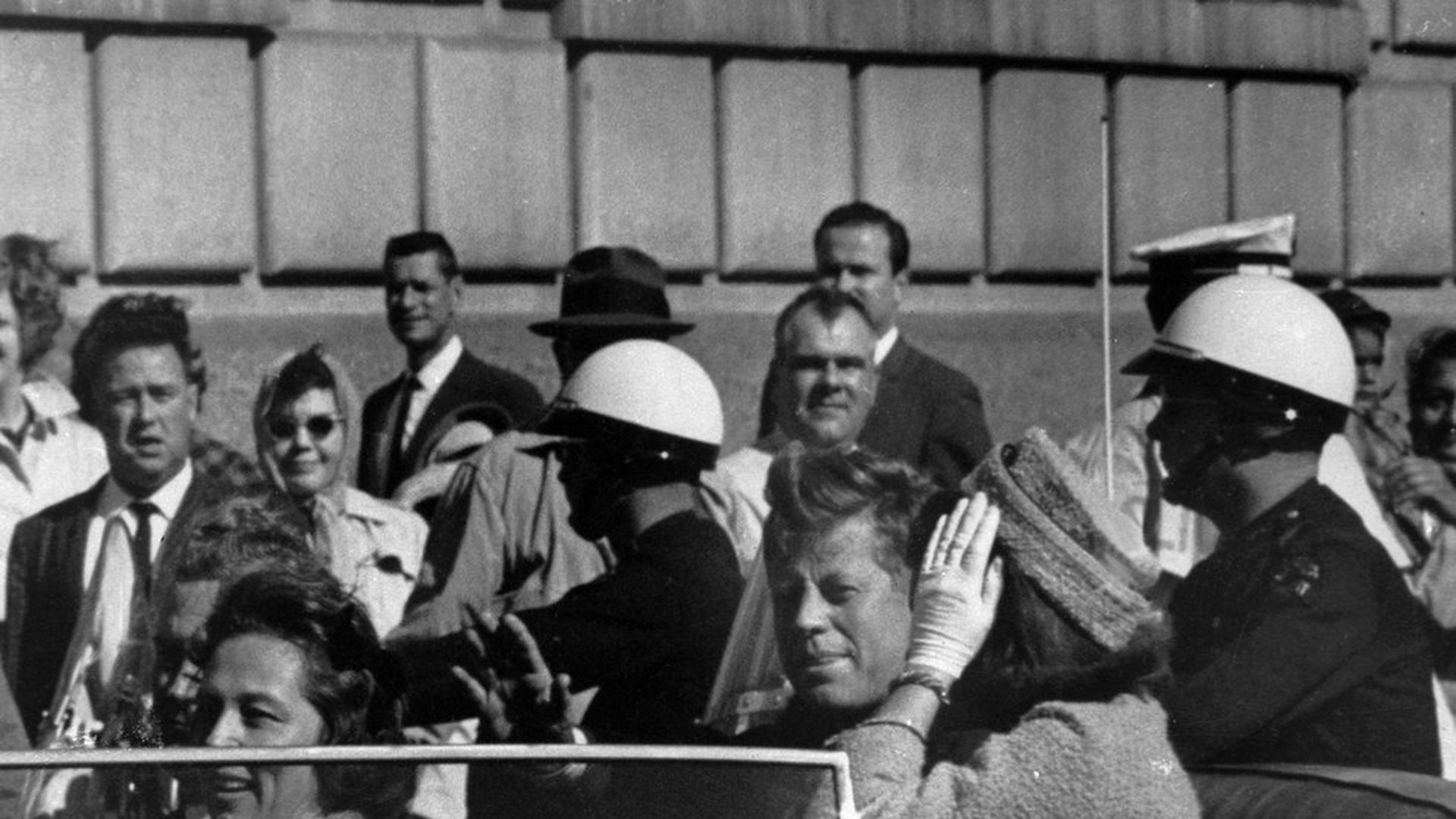 November 22, 1963, AP was there: "The Associated Press is republishing a version of its report ... It is published as it was originally, and contains an error in the first paragraph, which refers to Kennedy as the 36th president, instead of the 35th:
DALLAS, TX., NOV. 22 (AP) - President John F. Kennedy, thirty-sixth president of the United States, was shot to death today by a hidden assassin armed with a high-powered rifle.
Kennedy, 46, lived about an hour after a sniper cut him down as his limousine left downtown Dallas.
Automatically, the mantle of the presidency fell to Vice President Lyndon B. Johnson, a native Texan who had been riding two cars behind the chief executive.
There was no immediate word on when Johnson would take the oath of office. ...
The new president, Lyndon Johnson, and his wife left the hospital ... Newsmen had no opportunity to question them. ... One witness, television reporter Mal Couch, said he saw a gun emerge from an upper story of a warehouse commanding an unobstructed view of the presidential car.
Kennedy was the first president to be assassinated since William McKinley was shot in 1901. It was the first death of a president in office since Franklin D. Roosevelt succumbed to cerebral hemorrhage at Warm Springs, Georgia, in April 1945.
Go deeper