Biden's broken bully pulpit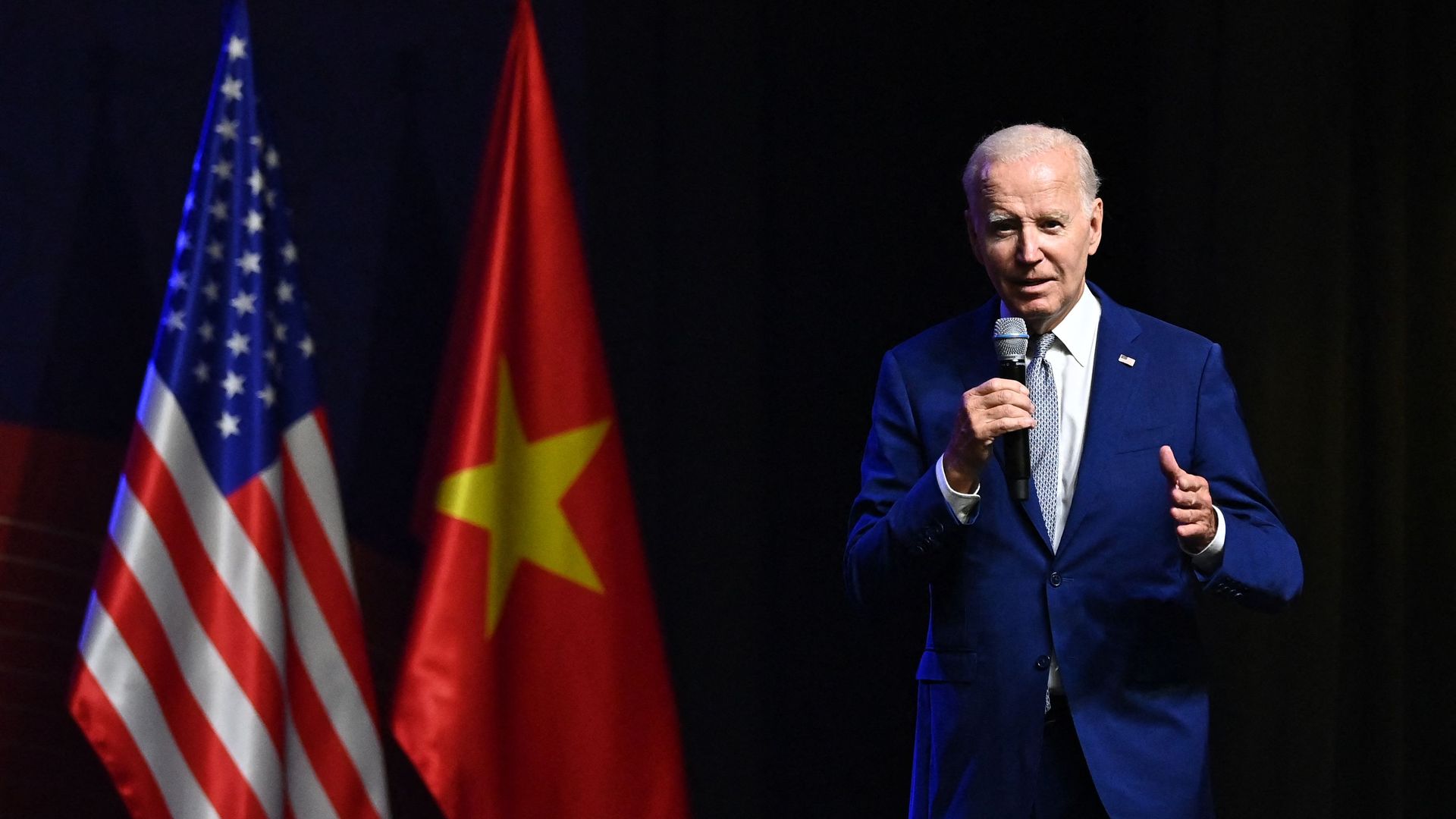 President Biden has been unable to capitalize on a flurry of positive news — from an improving economy to encouraging developments in Ukraine to his top political rival's legal troubles.
Why it matters: Biden's inability to use the presidential bully pulpit effectively — a byproduct of his advanced age — has become a serious handicap as he seeks a second term.
The big picture: Biden's team has been trying to sell voters on Bidenomics, capitalizing on the fact that there's no recession and inflation looks under control. Despite the public relations blitz, his economic approval rating has stagnated — and is worse than his overall approval numbers.
By the numbers: A new Wall Street Journal poll shows that by a healthy 11-point margin (51%-40%), more voters view former President Trump as having a better record of accomplishments than Biden.
Between the lines: Biden has also struggled to showcase his much-vaunted empathy, which helped get him elected president in the first place.
What they're saying: New York Times columnist Charles Blow, a reliable Biden defender, expressed frustration this week with the president's reticence to directly address Trump's legal woes.
Reality check: Biden allies say it's premature to judge the president's performance before the campaign has fully ramped up. The Biden campaign aired a new TV ad during last week's NFL season opener touting the president's economic achievements — part of a larger $25 million ad blitz.
The bottom line: Even the campaign's well-produced ads underscore Biden's limitations as a public speaker. Both of the campaign's latest spots — on the economy and his leadership in Ukraine — show visuals of the president but don't feature soundbites of him speaking.
Go deeper