Nancy Pelosi says she will run for another House term in 2024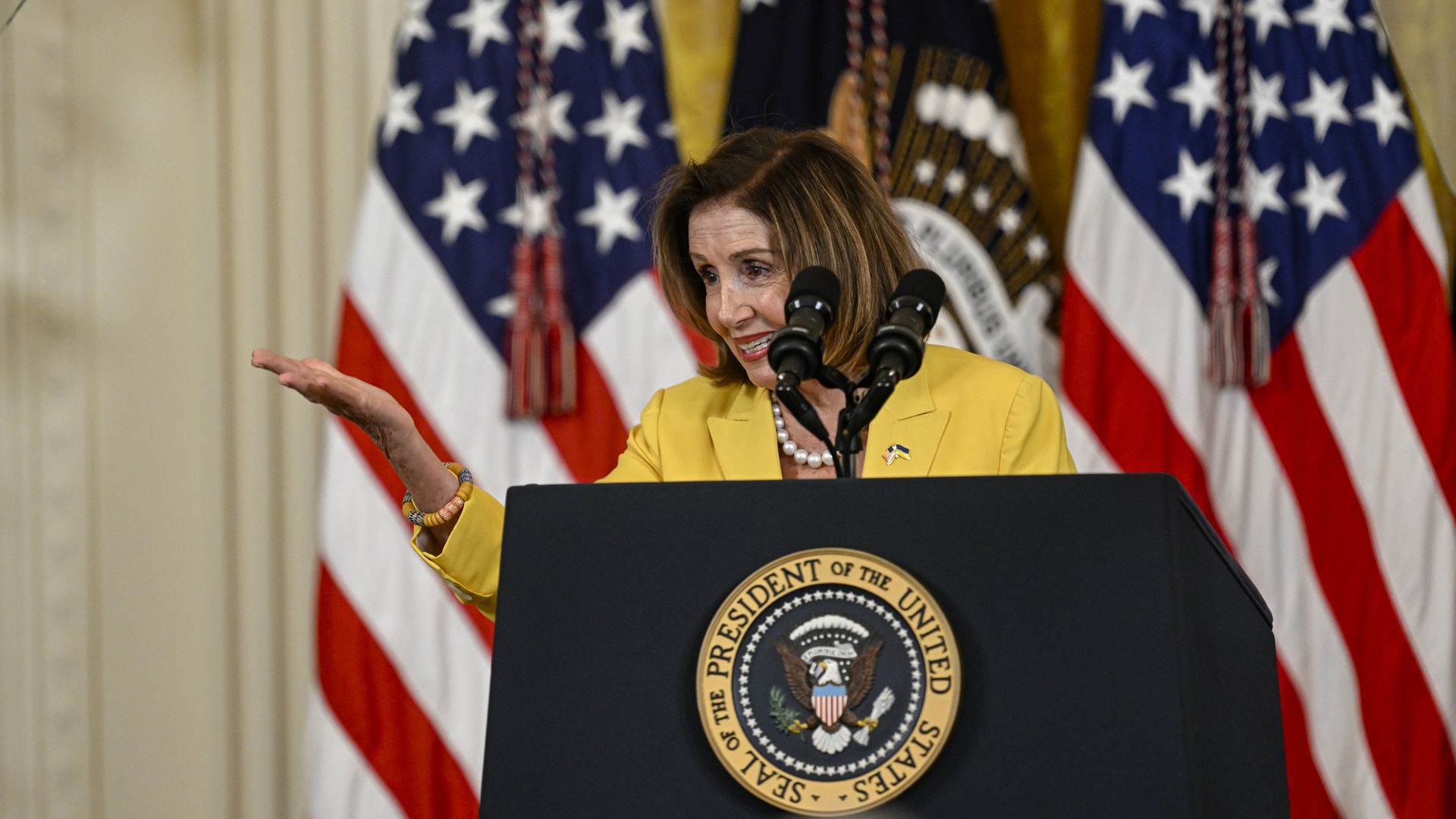 Former House Speaker Nancy Pelosi (D-Calif.) said Friday she will seek another term in Congress in 2024, her office confirmed to Axios.
Why it matters: The 83-year-old recently indicated she wants to extend her unorthodox post-leadership stint to maintain some of the Bay Area's power in Washington, D.C.
Driving the news: Pelosi made the announcement at a quarterly "Politics & Eggs" breakfast she hosts for her political volunteers, which was focused on organized labor, her spokesperson Aaron Bennett told Axios.
Pelosi's campaign account later tweeted: "our City needs us to advance San Francisco values and further our recovery … That is why I am running for reelection — and respectfully ask for your vote."
Bennett said building trades unions "were among her earliest endorsers" in Pelosi's first run for Congress and that labor "will be key to SF's continued recovery[.]"
What she's saying: "Twenty years, Speaker or Leader in the Congress ... I've seen what comes and what goes there," Pelosi told attendees at the breakfast, according to a transcript of her remarks.
"I know the Congress very well, I know the country very well.  More importantly, I know this City very well," she added. "And that is why in light of all that is at stake, and that people have been calling me and saying, 'Can you stay longer?' ... I've made the decision to seek re-election."
What we're hearing: Pelosi's campaign said her priority is to "ensure that, come 2025, she is serving alongside a President Joe Biden and a Speaker Hakeem Jeffries."
"She's bullish to serve with President Biden and [S]peaker Jeffries come 2025," a senior House Democratic aide told Axios.
Between the lines: Pelosi hinted at her plans in an interview with Politico published Thursday.
The House speaker emerita noted that the Bay Area's standing in Washington has diminished in recent election cycles due to the retirements – and planned retirements – of several powerful lawmakers.
"Let's just go back about six years and we had Dianne, we had Barbara, we had Jackie Speier, now Jackie is gone," she said, referring to Sen. Dianne Feinstein (D-Calif.), who is retiring in 2024, former Sen. Barbara Boxer and former Rep. Jackie Speier.
The backdrop: Pelosi led House Democrats for 20 years, eight of which she served as House speaker, before stepping down last year to make way for Jeffries.
She was the first woman to serve as speaker of the House.
Go deeper