Exclusive: Google files motion to dismiss Gannett's ad tech lawsuit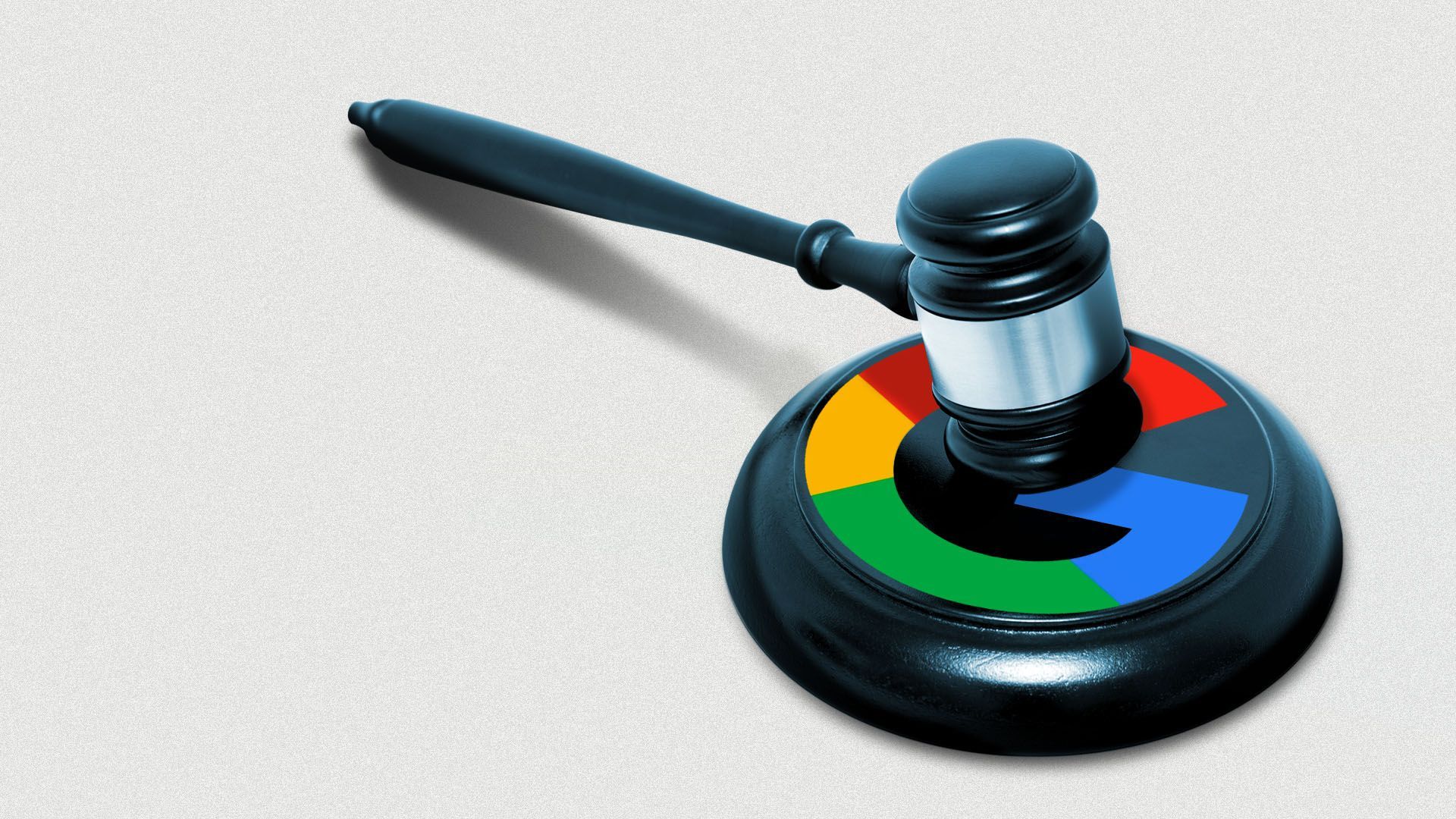 Google on Friday filed a motion to dismiss a federal antitrust lawsuit from Gannett, America's largest newspaper chain. The complaint alleged Google's dominance in digital advertising undercut revenue for news publishers.
The big picture: Gannett's lawsuit, filed in June in the Southern District of New York, is one of several antitrust complaints made in recent years against Google over its ad tech dominance.
The Justice Department sued Google in January for "corrupting" the digital ad market, which is worth more than $200 billion in the U.S.
European antitrust officials charged Google $1.7 billion in 2019 for abusing its advertising market position.
Hundreds of newspapers across the country have filed class action lawsuits against Google and rival Meta, accusing them of exploiting their ad dominance to the disadvantage of competitors.
Details: In its motion to dismiss the lawsuit, Google denied it abused its position as a dominant ad tech provider to hurt competitors.
It also argued Gannett's core allegations have already been dismissed in a similar antitrust suit against Google led by the state of Texas last year.
"We're filing a motion to dismiss specific elements of the Gannett lawsuit," Dan Taylor, Google's vice president of global ads, told Axios.
Those elements include allegations that Google's introduction of tools and products like "exchange bidding," "encrypting user IDs" and its mobile format "AMP" resulted in anti-competitive behavior.
Between the lines: The tech giant also argued Gannett missed a "permissible period" of four years to bring its suit,, under a certain provision of the Sherman Antitrust Act.
By the numbers: Gannett publishes more than 200 daily local newspapers, in addition to hundreds of weekly local papers and its flagship national outlet, USA Today.
Gannett earned $2.9 billion in revenue last year from a mix of advertising, subscription and digital services businesses. Google parent Alphabet made $282 billion in total revenue last year. The vast majority of that money (80%) came from digital advertising.
In a statement made alongside its complaint against Google, it argued the tech giant made "upwards of $30 billion in revenue from the sale of ad space on publishers' websites " in 2022, which was "six times the digital advertising revenue of all U.S. news publications, combined."
What they're saying: "It's not surprising Google wants to retain their monopoly," said Polly Grunfeld Sack, Gannett's chief legal counsel. "Gannett will continue seeking fair competition in the digital advertising marketplace to ensure the sustainability of essential content and journalism in the communities we serve across the country."
The other side: "We have a long history working with news publishers," Taylor said, while calling Google "one of biggest supporters news publications in the world."
Google has committed over $1 billion to supporting news publishers through a product it calls its "News Showcase." Gannett is not one of the publishers that Google currently pays to feature in its News Showcase product.
What's next: After filing this motion, Google will wait to hear from the Southern District of New York judge about whether the case will move forward without the elements Google is protesting or not.
In the Justice Department lawsuit against its ad tech dominance, both Google and the Justice Department are still preparing their cases for trial.
Next week, the Justice Department plans to announce another antitrust lawsuit against Google around its search practices.
Go deeper