Ukraine slams Musk for withholding internet service for attack on Russian navy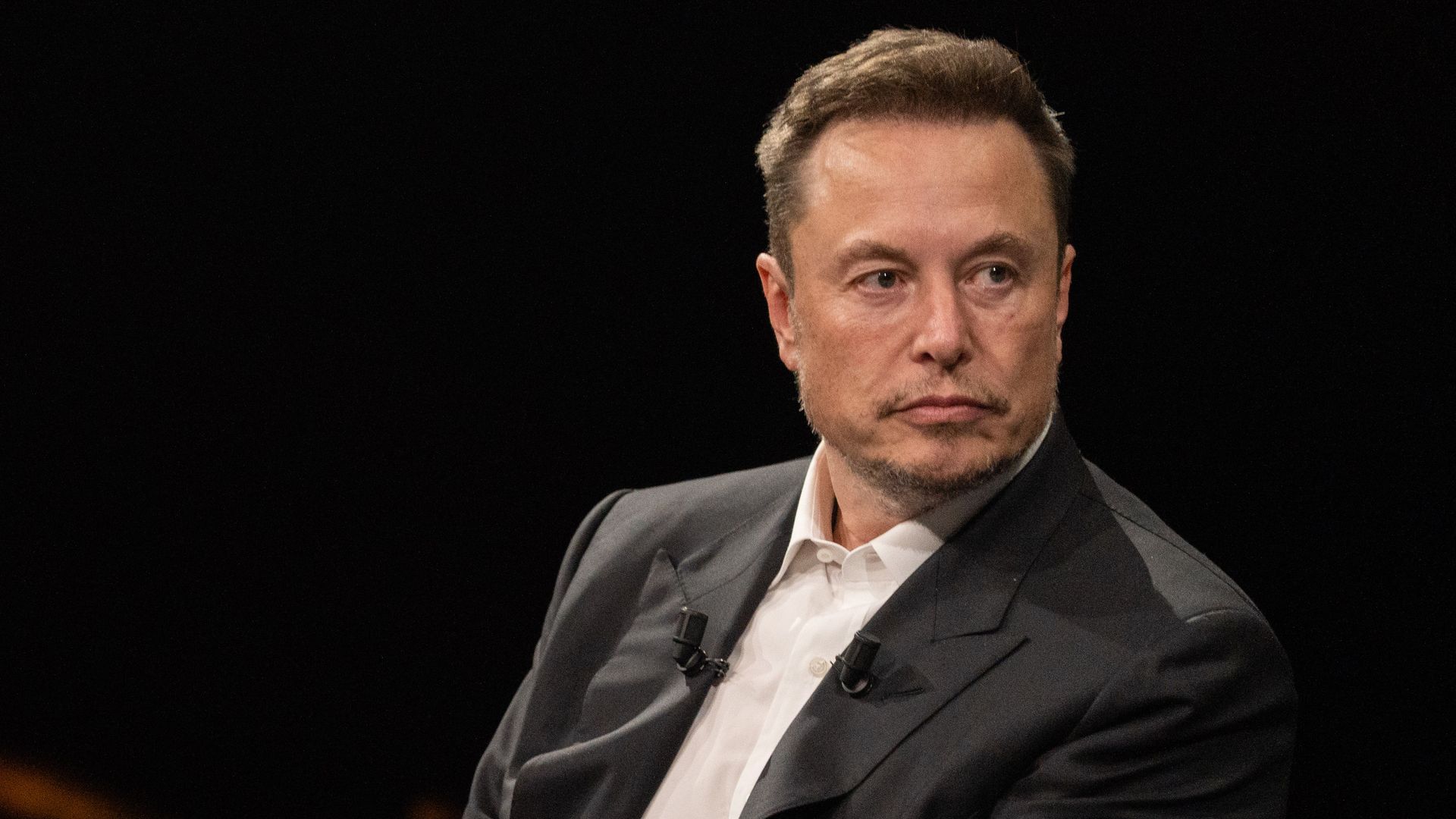 Elon Musk said Thursday that SpaceX denied a request to activate its Starlink satellite communications network for a Ukrainian drone attack on Russian military ships in the Black Sea — drawing heavy criticism from Ukrainian and other foreign officials.
Why it matters: Russian ships at the Black Sea port of Sevastopol have served as launch platforms for cruise missiles, which Moscow continues to use against civilian targets.
Driving the news: Starlink's service denial for the attack on a naval base in Russian-occupied Crimea last year was first reported by CNN from excerpts of an upcoming biography on Musk by Walter Isaacson.
Musk acknowledged on Thursday that Starlink was never activated around the region, and that SpaceX had denied an activation request "all the way to Sevastopol" from "government authorities."
He defended the decision, saying that the "obvious intent being to sink most of the Russian fleet at anchor. If I had agreed to their request, then SpaceX would be explicitly complicit in a major act of war and conflict escalation."
"Both sides should agree to a truce," he said. "Every day that passes, more Ukrainian and Russian youth die to gain and lose small pieces of land, with borders barely changing. This is not worth their lives."
What they're saying: Mykhailo Podolyak, an adviser to Ukrainian President Volodymyr Zelensky, said on social media Friday that Musk's decision was a "mistake."
"However, the question still remains: Why do some people so desperately want to defend war criminals and their desire to commit murder? And do they now realize that they are committing evil and encouraging evil?" he added.
Tom Tugendhat, the United Kingdom's security minister, said on Friday: "When you withdraw help from the victims you don't make peace, you're siding with the oppressor."
How it works: The Starlink network, which is operated by Musk's SpaceX, has been providing internet services in Ukraine since the country's services were destroyed in the early days of Russia's invasion.
Ukraine's government and military, including troops on the front line, have used Starlink for communications, though the company has curtailed its ability to use it to operate drones, which have been crucial in their fight against Russia's invasion.
Musk has repeatedly proposed plans to end the invasion, which often involve Ukraine ceding territory to Russia — a nonstarter for Kyiv — and giving up its desire to become a member of NATO.
Go deeper: Russian strike on Ukrainian market kills 17 as Blinken visits Kyiv
Go deeper