New group pledges over $500M to support local journalism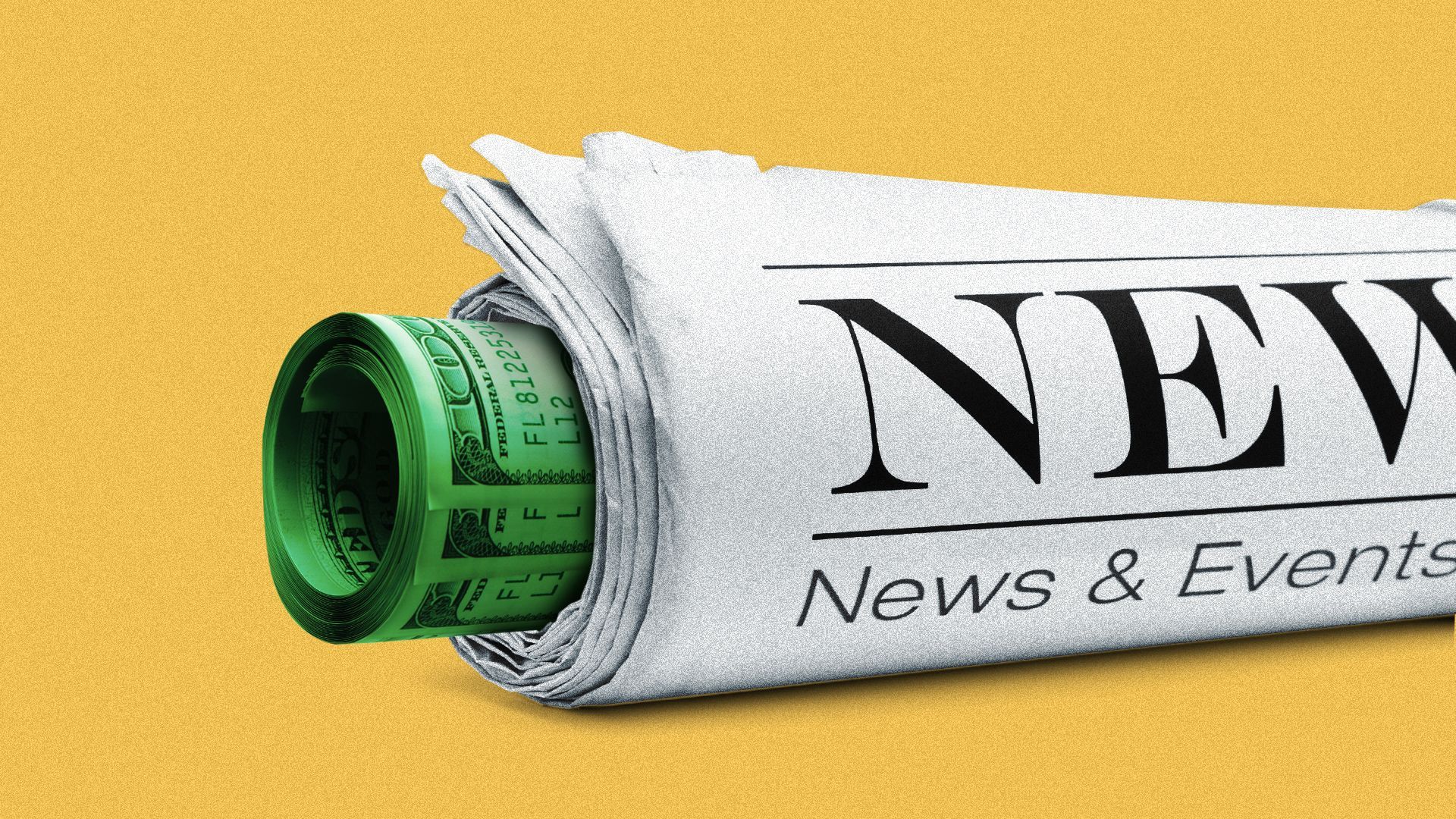 A coalition of non-partisan philanthropies announced Thursday a plan to commit more than $500 million over the next five years to a new initiative called "Press Forward" that will support local journalism across the country.
Why it matters: Philanthropists are increasingly stepping up to help local news organizations launch and survive in the U.S.
Details: The initiative has major commitments from about two dozen groups, including Prince Harry and Meghan Markle's The Archewell Foundation, Carnegie Corporation of New York, Ford Foundation, William and Flora Hewlett Foundation, The Lenfest Institute for Journalism and others.
The Knight Foundation, a decades-old philanthropy dedicated largely to promoting excellence in journalism, has pledged $150 million over the next five years, doubling its annual commitment to journalism initiatives broadly, its VP of Journalism Jim Brady told Axios.
The MacArthur Foundation has committed to doing at least $150 million in grants over next five years, in addition to $25 million in impact investments, its president John Palfrey told Axios.
The Miami Foundation, a Florida-based nonprofit, will serve as the fiscal sponsor for the initiative, and will be responsible for managing the pooled funds. It will hire a full-time staff to manage the effort.
How it works: Press Forward and its partners have identified four key priorities that will guide its grant-making process for allocating funds:
Strengthening local newsrooms that have the trust of local communities.
Accelerating the environment for news production and dissemination.
Closing longstanding inequalities in journalism coverage and practice.
Advancing public policies that expand access to local news.
Zoom out: For years, journalism groups and philanthropies have invested millions to develop the infrastructure necessary to facilitate commitments of this scale, Brady said.
"You've got to build the road before you can put a lot of cars on it," he said. Building sustainable local news initiatives relies on investing in news outlets that are "connected to their communities in meaningful ways ... not just traffic-guzzling," he added.
The Knight Foundation has supported many journalism initiatives over the years, including a group for local independent online news organizations called LION and a venture philanthropy that invests in digital nonprofit newsrooms called the American Journalism Project.
In addition to its $150 million commitment to Press Forward, it also announced an additional $15 million in commitments to support six different local news and journalism initiatives across the country.
The big picture: More than 2,000 newspapers have shuttered in the U.S. over the past 15 years, leaving roughly 20% of America's population without access to local news that covers their communities.
Nonprofit newsrooms backed by large philanthropic donors have launched more frequently in an effort to fill the void, according to data from the Institute for Nonprofit News (INN).
Foundations now make up 45% of nonprofit local news revenue streams, per INN.
Bottom line: While the group's efforts will work to support specific goals, such as reducing the number of "news deserts" in America, its overarching goal is to promote democracy and journalistic freedoms.
"Ultimately, this is about democracy," Palfrey said. "Is our democracy stronger? And is local news in a position to support communities and individuals as they take part in democracy?"
Press Forward will work with More Perfect, a bipartisan initiative focused on advancing democratic goals, as part of its efforts.
What's next: Most of the grantmaking for Press Forward will begin in 2024. The group is continuing to invite more funders to join the effort.
Go deeper