Former Trump aide Peter Navarro convicted for contempt of Congress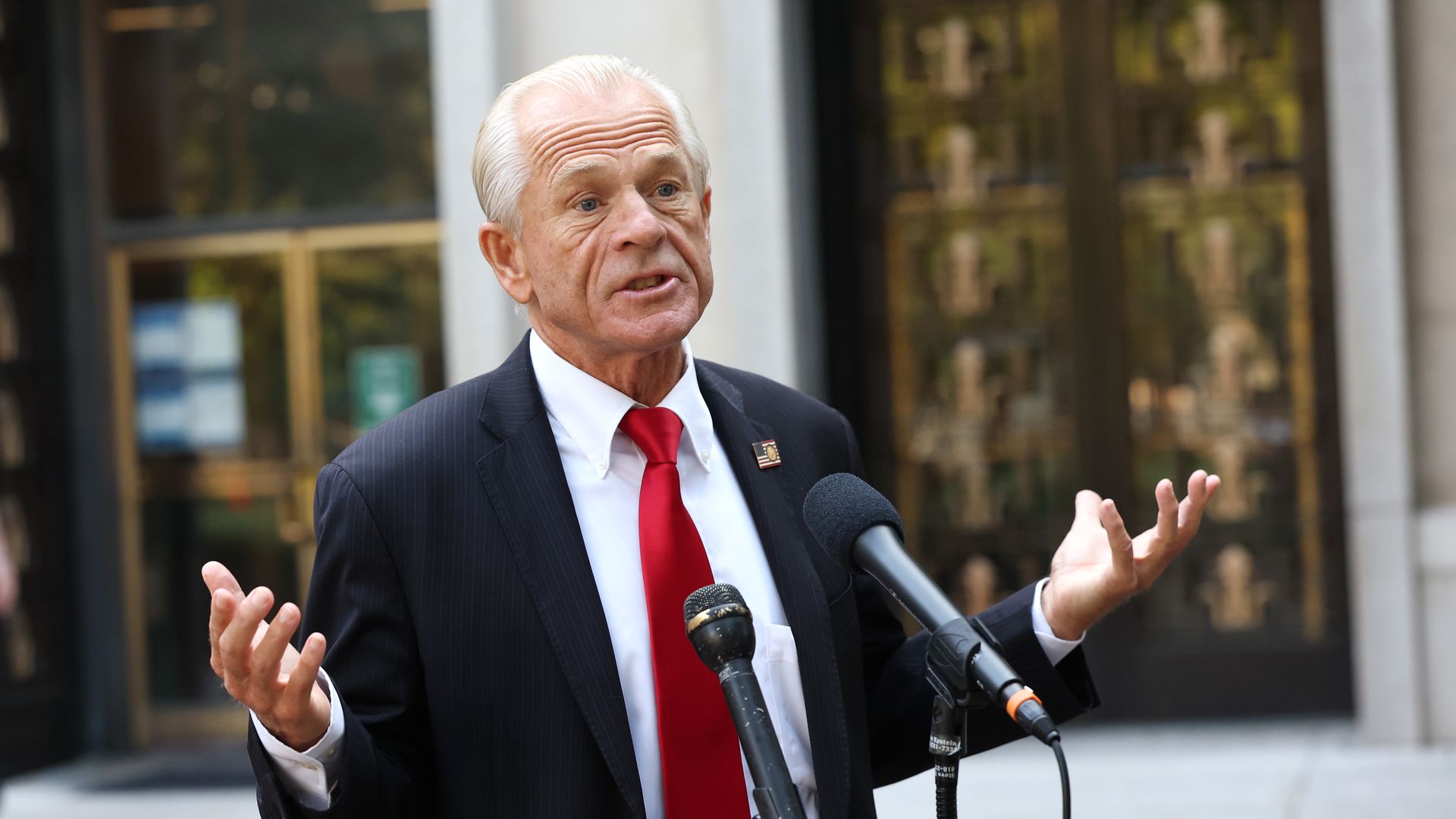 Peter Navarro, who served as a White House trade adviser under former President Trump, was convicted Thursday for defying a subpoena from the House Jan 6. committee, multiple outlets reported.
The big picture: Navarro became the second high-ranking former Trump official to be convicted in a case related to attempts to overturn the 2020 election.
Catch up quick: The House panel investigating the Capitol riot issued a subpoena in February 2022, requiring Navarro to appear before the committee in March.
The panel accused Navarro, Steve Bannon and others of developing a plan to delay Congress' certification of the 2020 election.
Bannon also defied a subpoena from the Jan. 6 committee and was sentenced to four months in prison and ordered to pay a $6,500 fine. His case is being appealed.
Navarro refused to give testimony or produce documents in compliance with the subpoena.
In June that year, a federal grand jury indicted Navarro on two counts of contempt of Congress last year, including one count for refusing to appear for a deposition and another for refusing to produce the documents.
What's next: Navarro is scheduled to be sentenced Jan. 12, per AP.
Go deeper